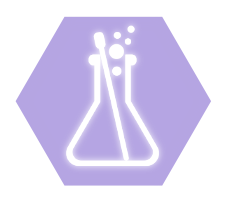 Online High School Courses
Homeschool your Student with Self-Paced Acellus Courses
Power Homeschool's high school program offers a wide variety of online courses, taught by some of America's finest teachers.
Our high school curriculum is carefully designed to introduce students to potential career paths with material often unavailable in a homeschool environment, such as career-specific and technical education, in addition to core subjects and foreign languages.






Acellus High School Course Sample Videos
Acellus General Chemistry
Acellus US Government and Civics
Acellus High School Social Development – Level 1
What Makes Acellus Courses So Effective
Prism Diagnostics
Prism Diagnostics® identifies specific deficiencies in students' understanding of core concepts and responds immediately with Customized Personal Instruction (CPI) videos for that precise deficit. The result is that every student receives personalized instruction – right at the moment when they need it most.
Vectored Instruction™
Vectored Instruction™ enables students to master foundational skills they are missing that are prerequisites to success in their current course of study. Vectored Instruction fills in the gaps while keeping students within their credit-level course, enabling them to complete their coursework with passing grades and get on track for graduation.
Writing Tutor®
Teaching effective writing is one of the toughest challenges in distance learning. The Acellus Writing Tutor® is designed to tutor students as they write, giving immediate feedback on grammar, spelling, vocabulary, and even writing style.
With this personalized feedback, students quickly discover that they can become exceptional writers.