Online Summer School Program
With Power Homeschool, you can start at anytime from anywhere! With hundreds of courses to choose from, you have the freedom to design your learning environment to accommodate your child's unique needs and interests. Our self-paced format ensures that your child can learn at their own speed and on the schedule you choose.
Whether you're looking for a Summer School program to enhance your child's education or are considering homeschooling as an option for the upcoming fall, our Summer Homeschool Program is the perfect fit.
Summer Homeschool Benefits:

  Catch your student up on lost progress and get their education back on track

  Enrich your student's love for learning with electives like art, music, and coding

 See if Power Homeschool has what you need to homeschool for the next school year
Best Available Curriculum
Power Homeschool provides online Acellus® courses to parent-homeschooled students.  The video-based lessons provide cutting-edge technology to accelerate learning and motivate students.
Browse our course options:
What Makes Acellus Courses So Effective
PRISM DIAGNOSTICS
Prism Diagnostics® identifies specific deficiencies in students' understanding of core concepts and responds immediately with Customized Personal Instruction (CPI) videos for that precise deficit. The result is that every student receives personalized instruction – right at the moment when they need it most.
Vectored Instruction™
Vectored Instruction™ enables students to master foundational skills they are missing that are prerequisites to success in their current course of study. Vectored Instruction fills in the gaps while keeping students within their credit-level course, enabling them to complete their coursework with passing grades and get on track for graduation.
Engaging Video Lessons that Bring Each Subject to Life
Power Homeschool's Acellus courses are professionally filmed into online coursework to spark the interest of each student for any given subject. Acellus works with some of the most qualified teachers in the country to create engaging footage to help students succeed.
These captivating videos, combined with talented teachers and interactive course materials, provide an online school experience that inspires a love for learning.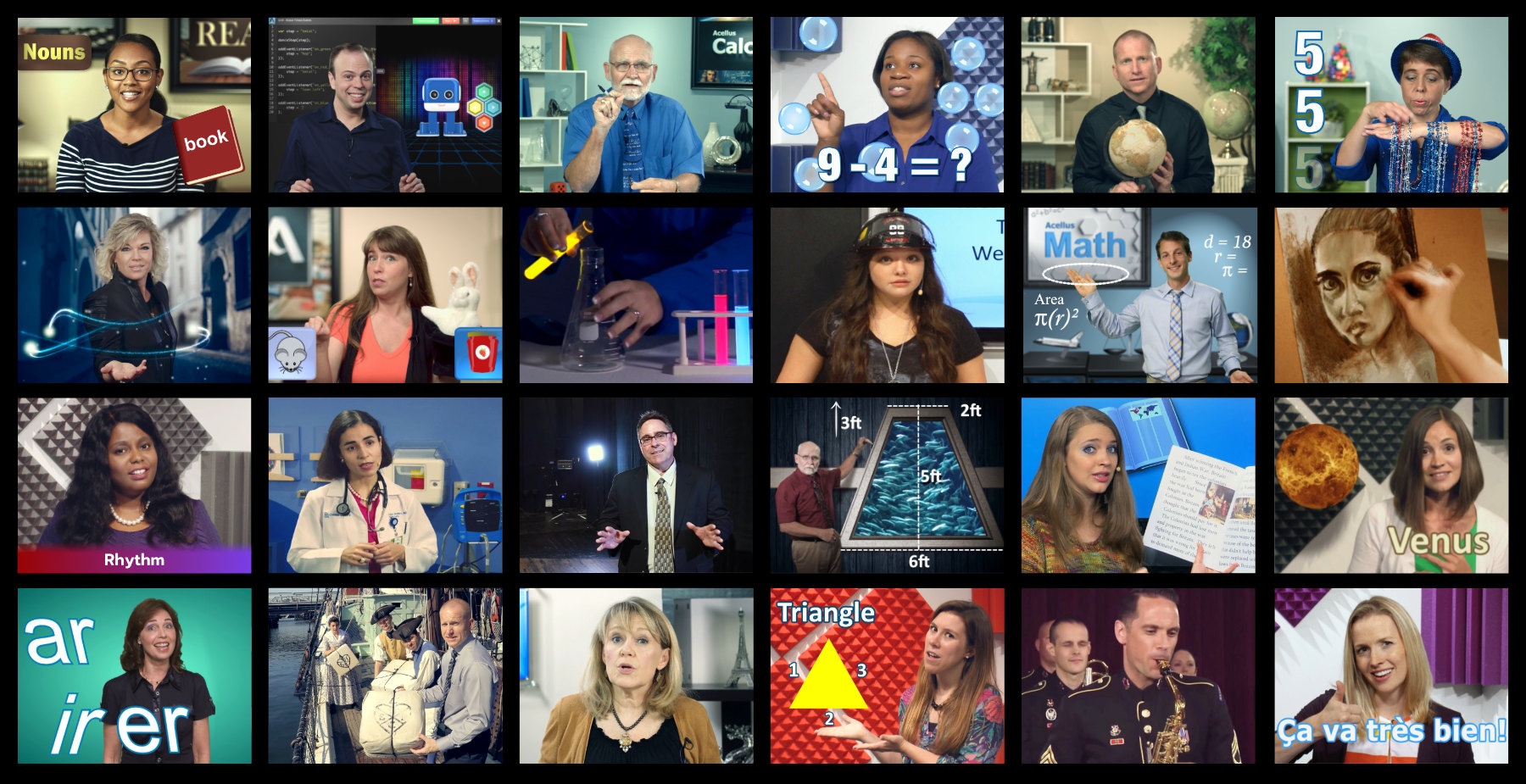 ACELLUS COURSE SAMPLE VIDEOS
Acellus Grade 3 Language Arts/Reading
Acellus Preschool Learning 1
 Acellus Foundations of Music
Acellus STEM 1: Introduction to Coding
Ready to pick classes? Sign up today to get started!