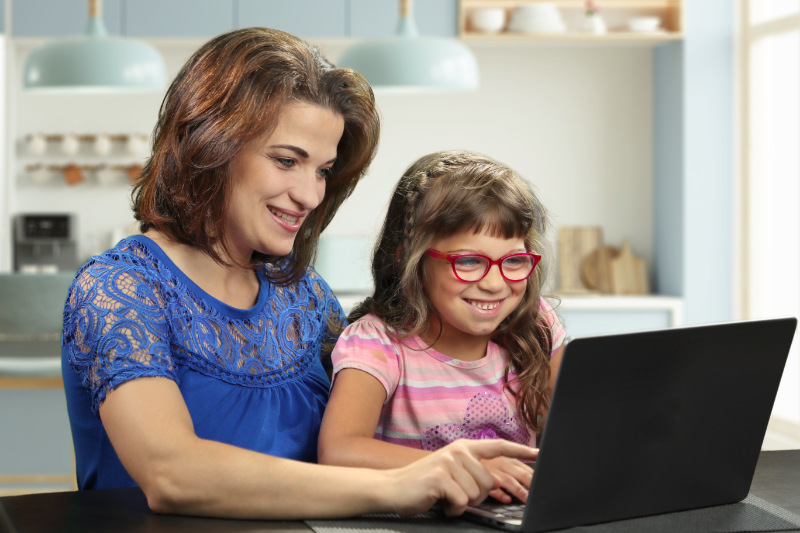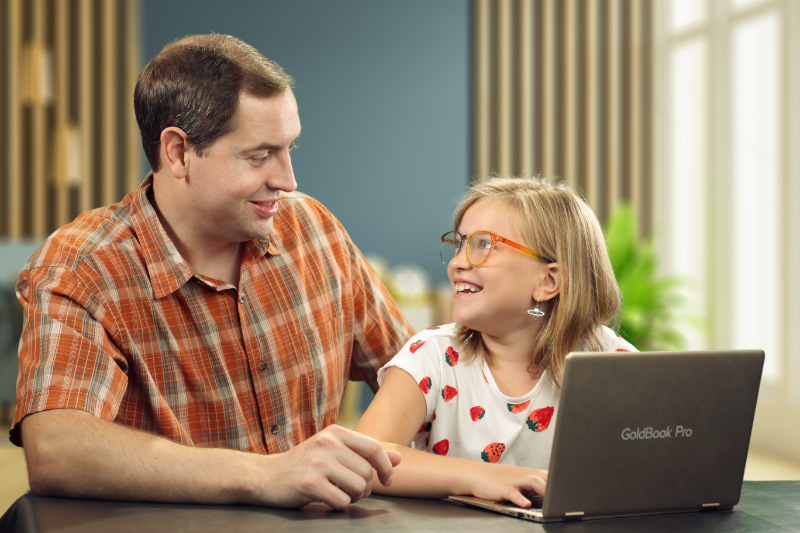 In Power Homeschool, the parent has instant access to detailed reports and the current status on their student's work and progress.
The Acellus® Learning System automates much of the busy-work associated with grading and keeping records so that parents can focus on what matters most – helping their child succeed.
Acellus® Live Monitor
Know instantly when your Student needs help – and how to help them
The Live Monitor tool allows parents to review their student's work for each lesson. If a student is having trouble with a particular problem, the system will flag the concept and alert the parent. This tool shows each problem alongside the student's answers. With these insights, parents can better assist their student with challenging concepts.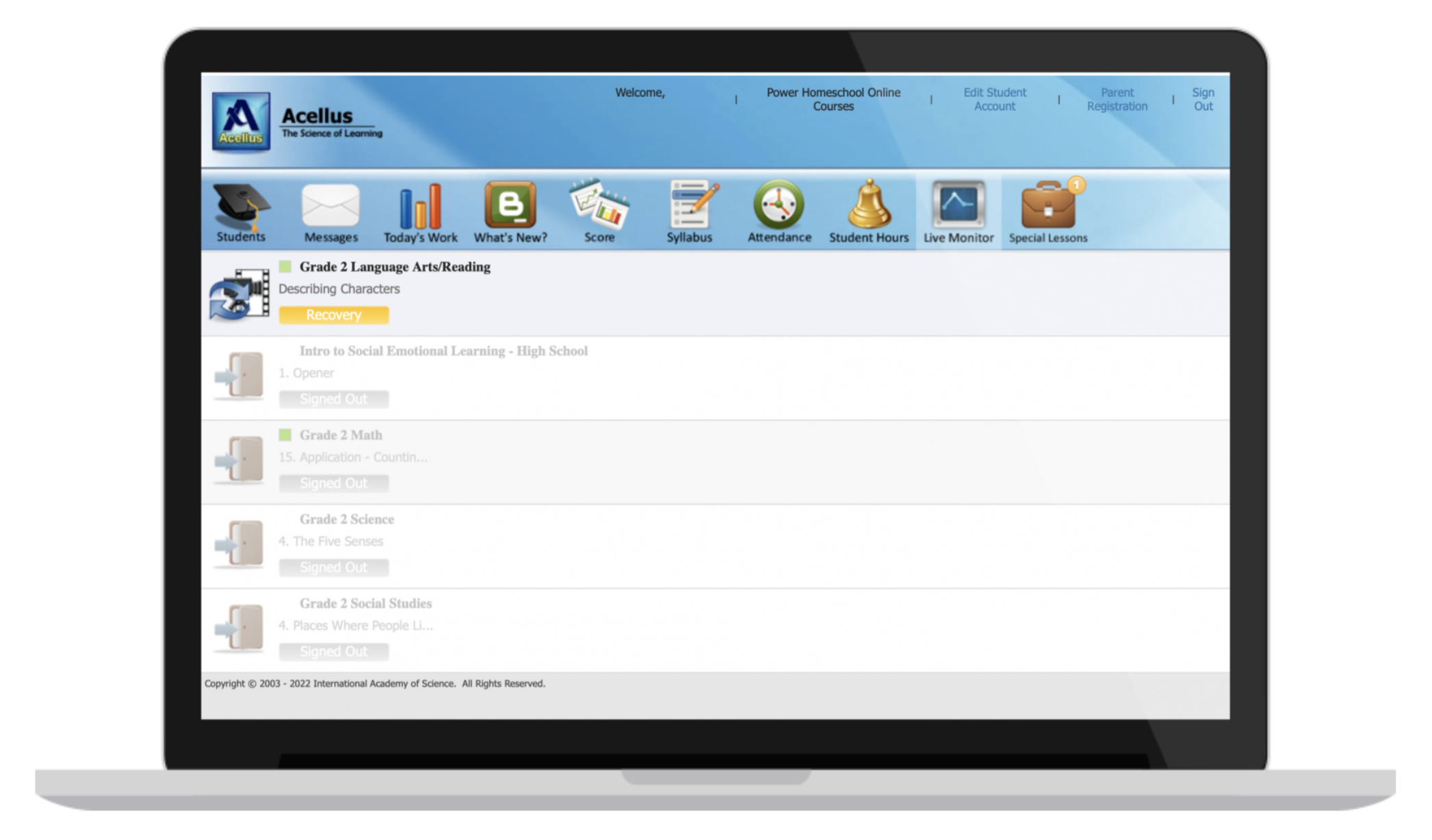 Set Goals and Monitor Student Progress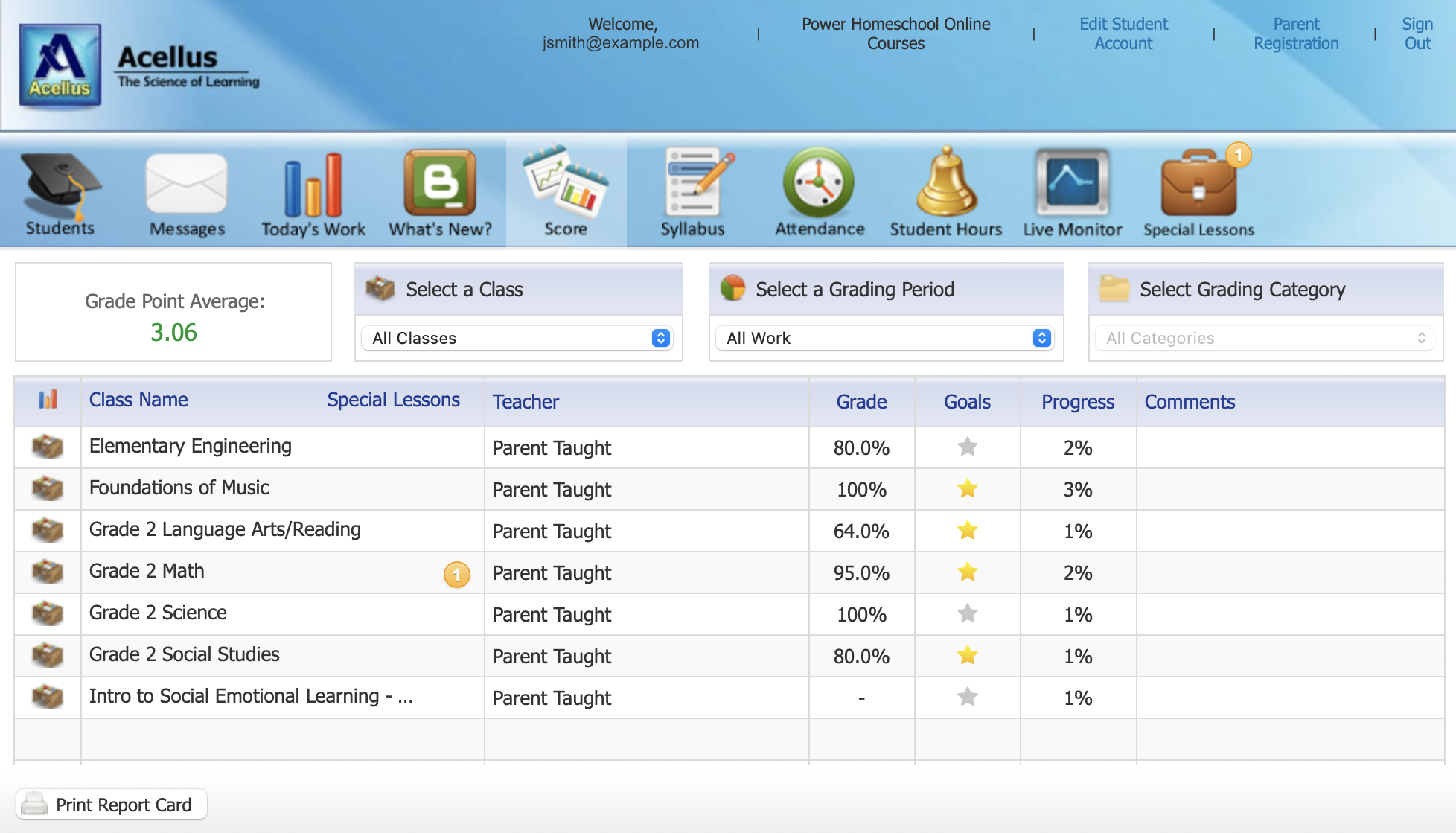 Weekly Goals
For each course, parents may specify the number of lesson steps they want a student to complete per week. These goals will be communicated to the student, showing them when they are on-track or behind.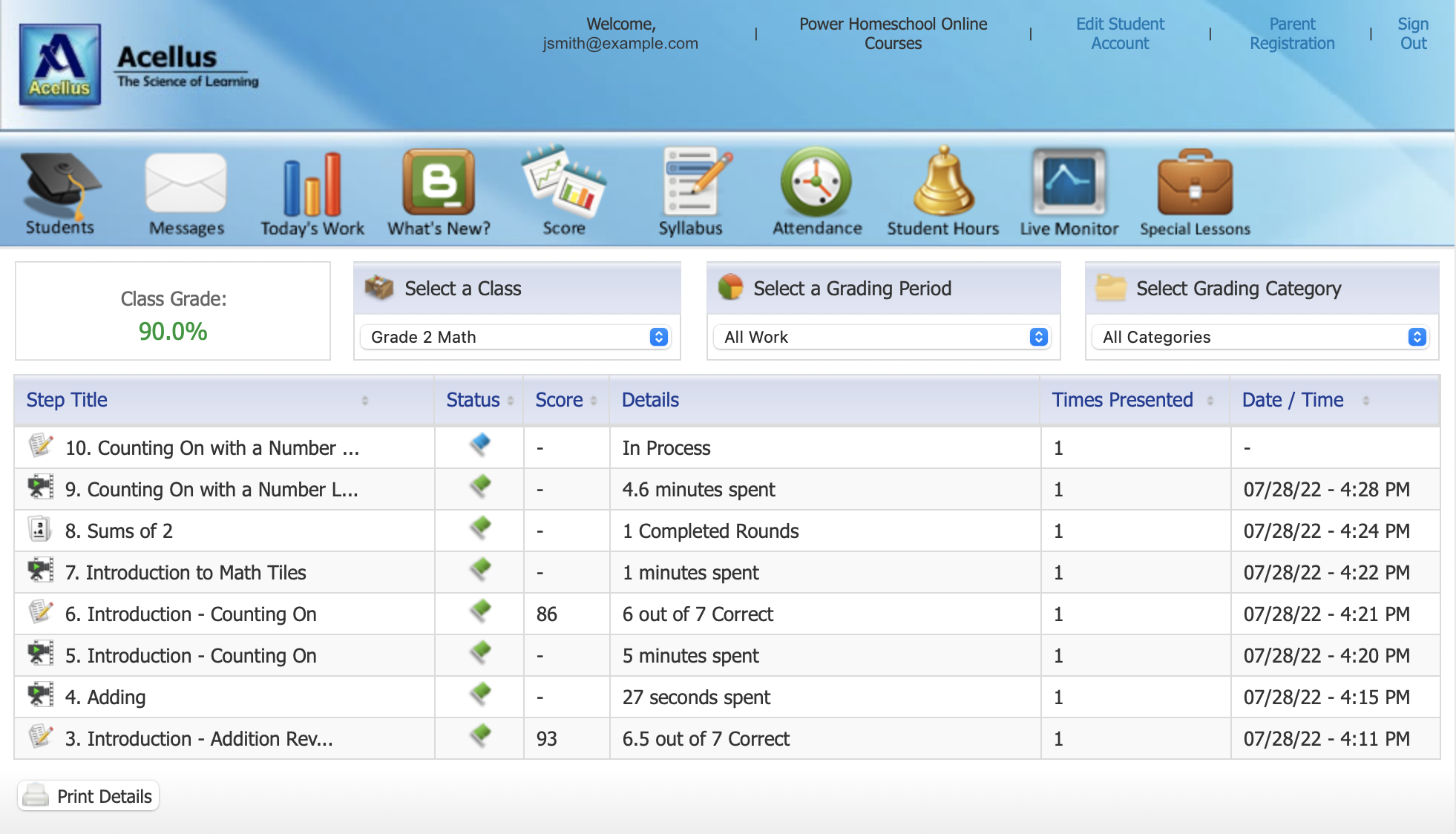 Score Reports
Parents have access to detailed reports for each lesson that the student has finished. By selecting a course, parents will see when their student has completed a particular lesson and each problem they have answered.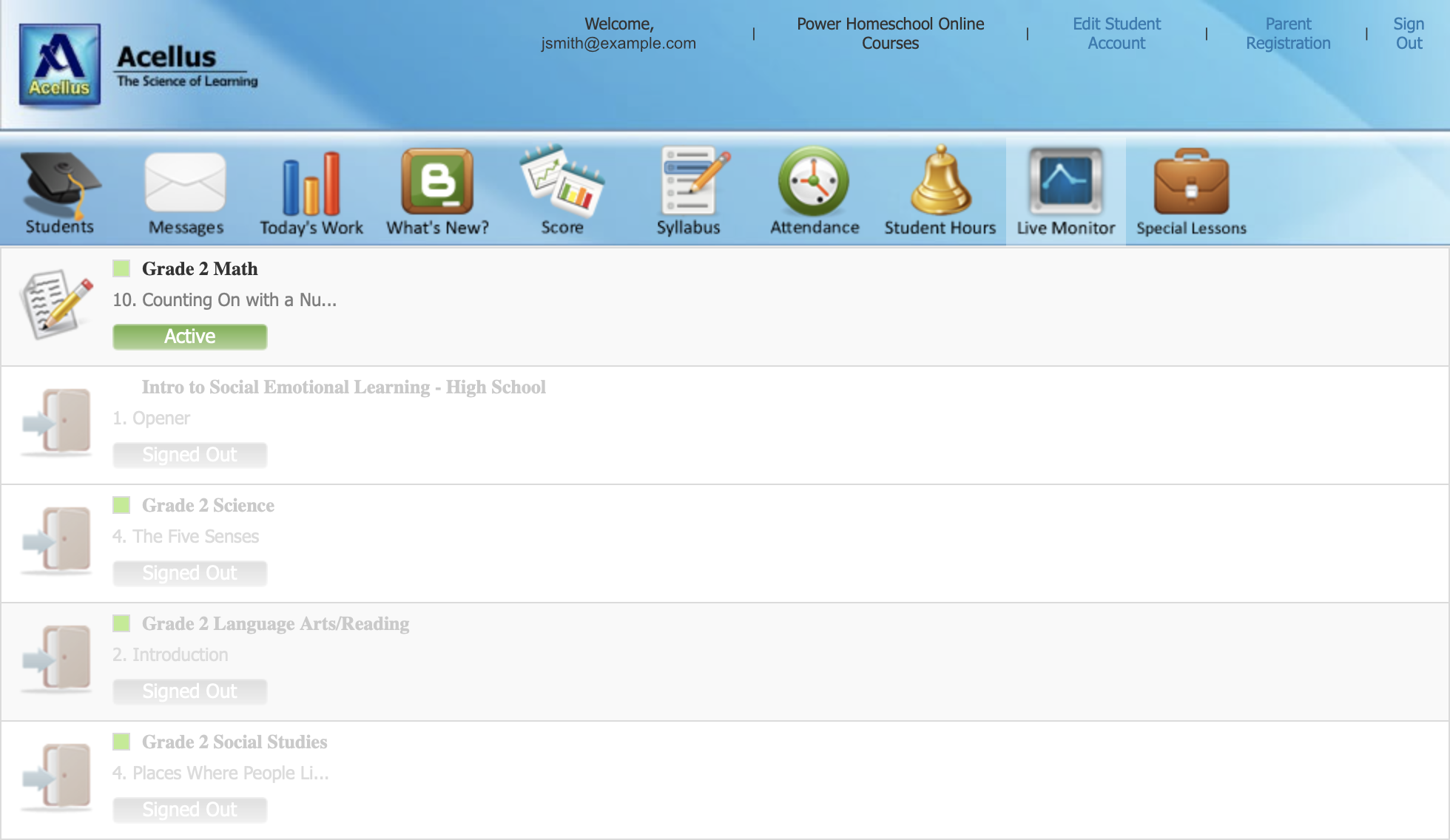 Live Monitor
The Live Monitor tool tracks a student's progress and signals to the parent when they may be having trouble with a problem or concept. This tool allows parents to monitor how their student is doing and when they may need help in a certain subject.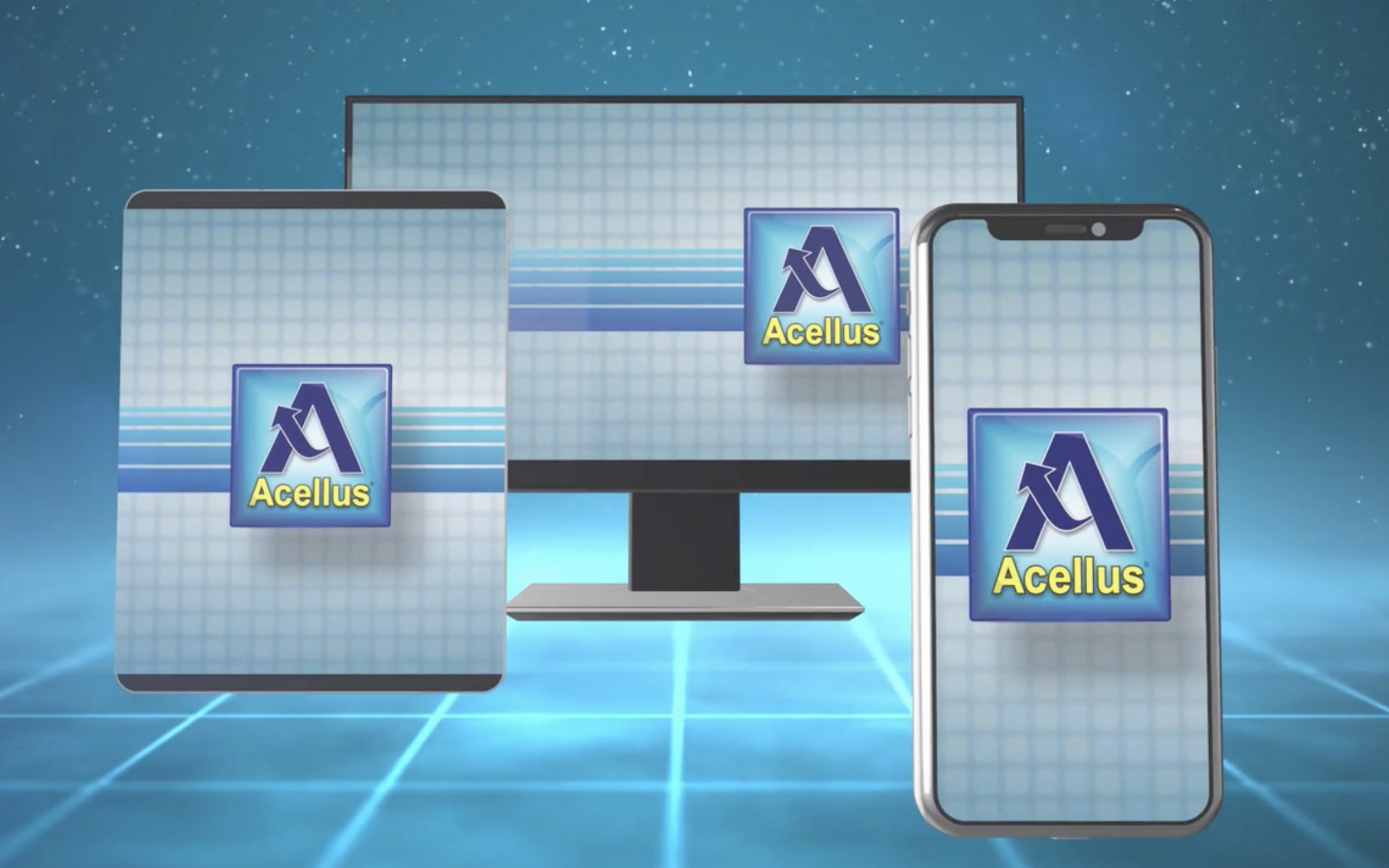 connect from all your devices
Using the Acellus App, you can securely sign in as a parent from all your devices. This makes it easy to stay on top of your student's work, no matter where you are.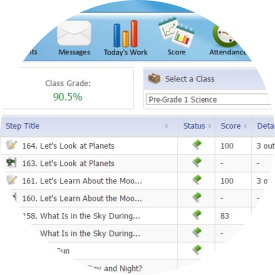 Progress Reports
Both parents and students have access to progress reports. These detailed reports display the student's grade for each course and score for individual lessons.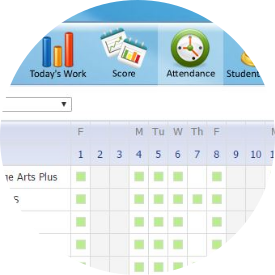 attendance
The Acellus system will log the student's attendance every day. It also shows on which days the student was working and the total amount of hours the student spent on certain lessons.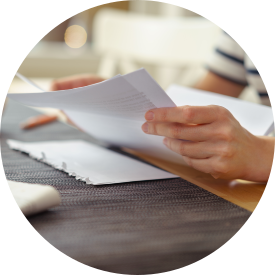 Report Cards
A student's report card will break down each course they are enrolled in, their grade for the class, and their overall GPA. Parents can print these report cards for their records.
Adjusting Course Selections
Parents may sign in and adjust the courses for their student at any time. Courses are organized by grade level, making it easy to identify the appropriate courses for a student.
Select the link below for a complete listing of the courses available: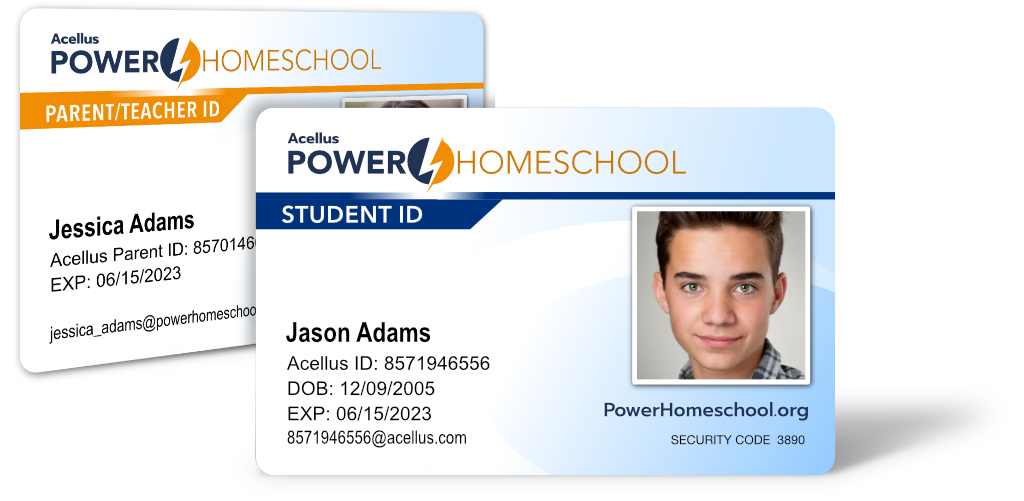 Get an official ID card to prove your student is enrolled in Power Homeschool and receive teacher & student discounts at numerous stores and venues.
Available for purchase in your Parent Account