Message From Dr. Roger Billings
Welcome to Power Homeschool.
As parents weigh the decision of whether homeschooling is that right path for their student, there are several questions that we are frequently asked. In the section below, I have taken the liberty of sharing my perspective in these areas.
I am hopeful that this information may be helpful to parents in choosing the best educational path for their student.
Sincerely,
Dr. Roger Billings

---
If I homeschool, will my student be able to get into college or the military?
Most homeschooling families will create a parent-issued high school diploma when a student has finished their high school studies. The U.S. military and numerous universities have adopted policies that recognize homeschool diplomas issued by parents. For some universities, greater emphasis is placed on college entrance exam scores (e.g. SAT or ACT). Homeschooled students who score well on these exams stand an excellent chance of being accepted into top universities across the United States.
---
What is accreditation and is Power Homeschool accredited?
We are often asked whether Power Homeschool is accredited. Accreditation is a quality assurance process in which schools are evaluated by an external body to determine if applicable standards are met. While there are multiple types of agencies that accredit elementary and secondary schools, the most widely recognized form of accreditation is known as regional accreditation. Since Power Homeschool is a curriculum provider and not a school, we are not eligible to undergo the accreditation process. In essence, each parent involved in our program is operating their own "school" from home.
For families that prefer to have their student graduate with a diploma issued by an accredited school, we recommend Acellus Academy. Unlike Power Homeschool, Acellus Academy is a regionally accredited online private school. Acellus Academy students are followed by teachers and are considered private school students rather than homeschooled students.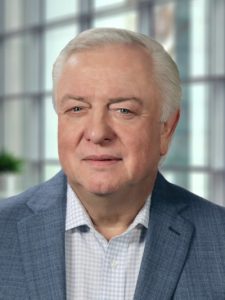 DR. ROGER BILLINGS
Dr. Billings is the Chairman of the Acellus Research Center at the International Academy of Science. He is known for his high-tech innovations in the fields of energy, computer networking, cybersecurity, and education.
READ MORE: