Printing a Detailed Report
Parents can view a detailed report for each of their student's current courses.
This includes all of the steps the student has completed so far within the course as well as the score and date/time when the work was completed.
To view this, sign into the parent interface and click on a student.

Select the score tab from the menu at the top.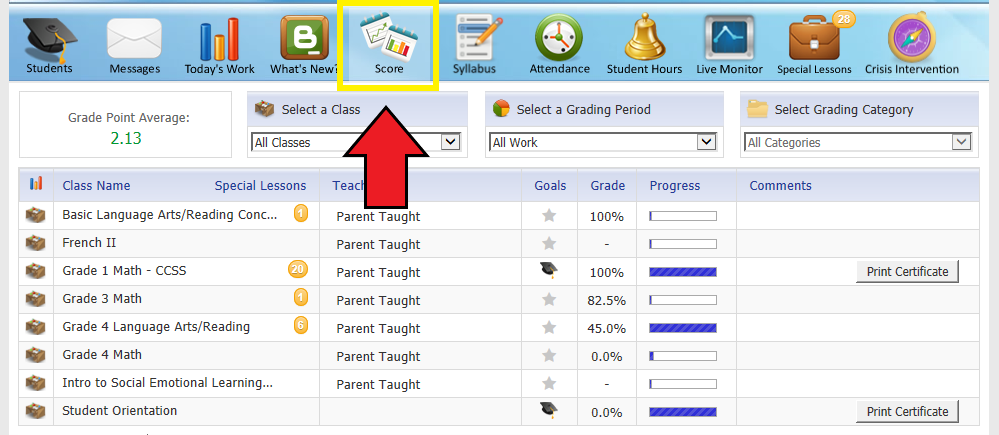 Select the course you'd like to see the detailed report for.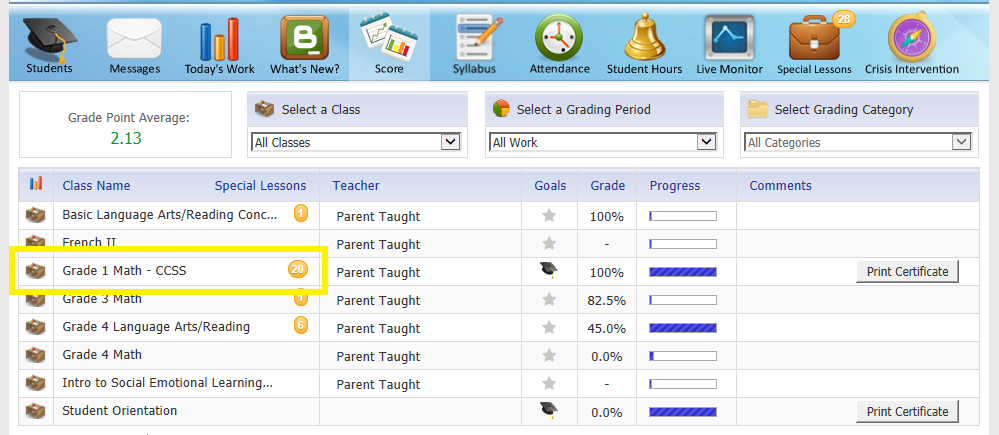 To print or save a copy of the report, click on 'Print Details'. This will open a new tab with a printable version of the detailed progress report. The option to print is located in the lower left corner of the screen.
Coursework completed between July-December is displayed as Semester 1 and coursework completed between January-June is displayed as Semester 2. To view all work completed in a course, adjust the grading period to "all work."