 Parents can view the student's work, grades and progress all from the parent account. Parents also have the option to adjust the weekly goal for any of the student's current classes.
To view the student's goals and progress, sign into the Parent Account and select a student to view
.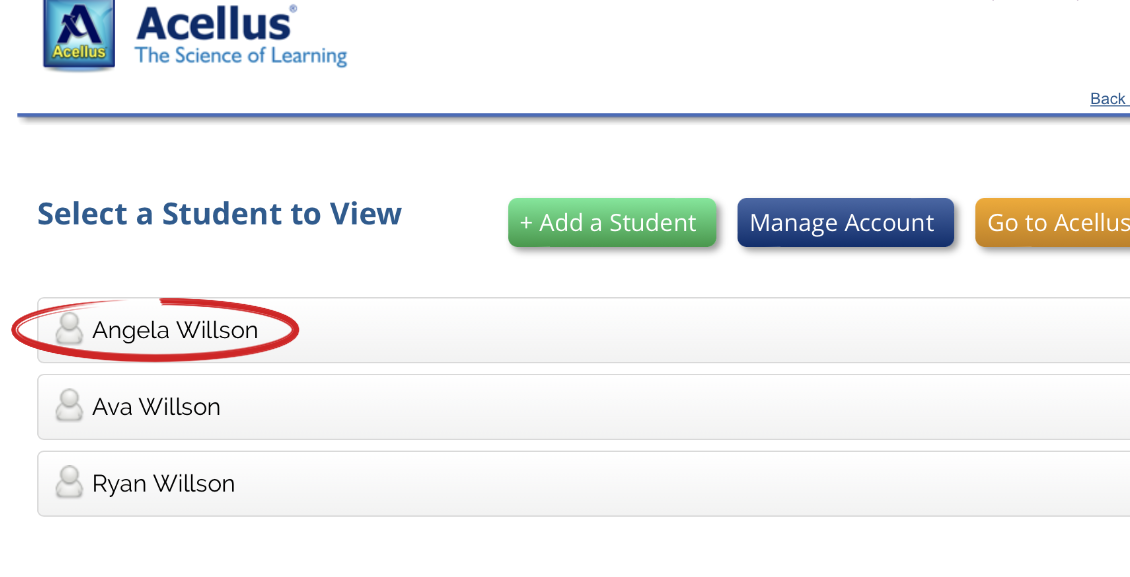 Now, click on the Score tab near the top of the screen. (Make sure the grading period is set to 'All Work' and not a single semester.)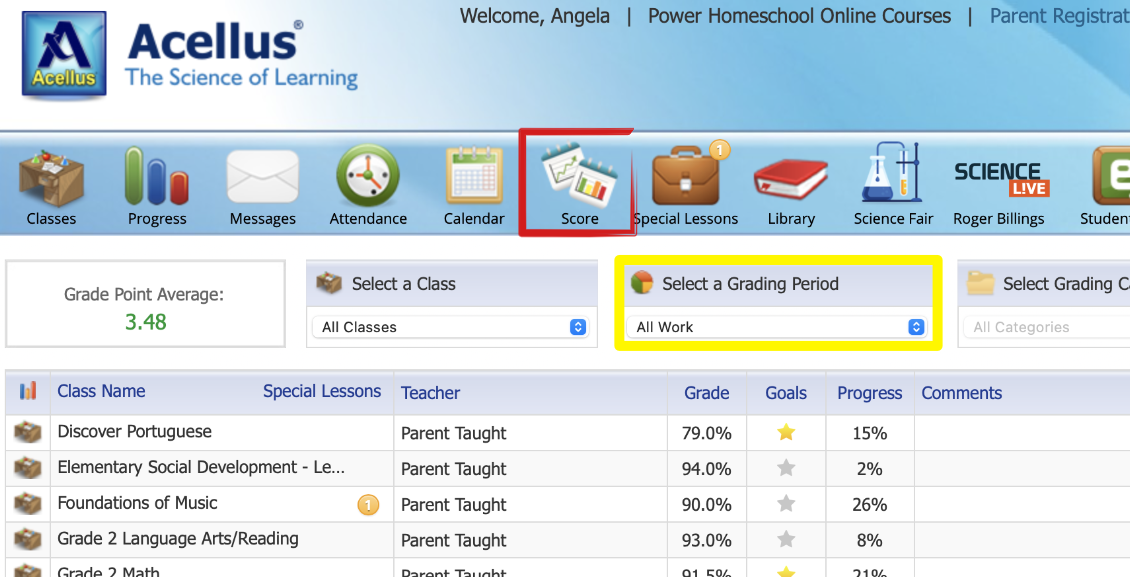 Here you can see the Grades, Goal Status and Progress for each class. 
If the Goal star is gold, this would indicate that the student has met the goal for the current day. If you are seeing a gold star and the current day of the week is Friday, this would mean that the student has met the Weekly Goal for that week.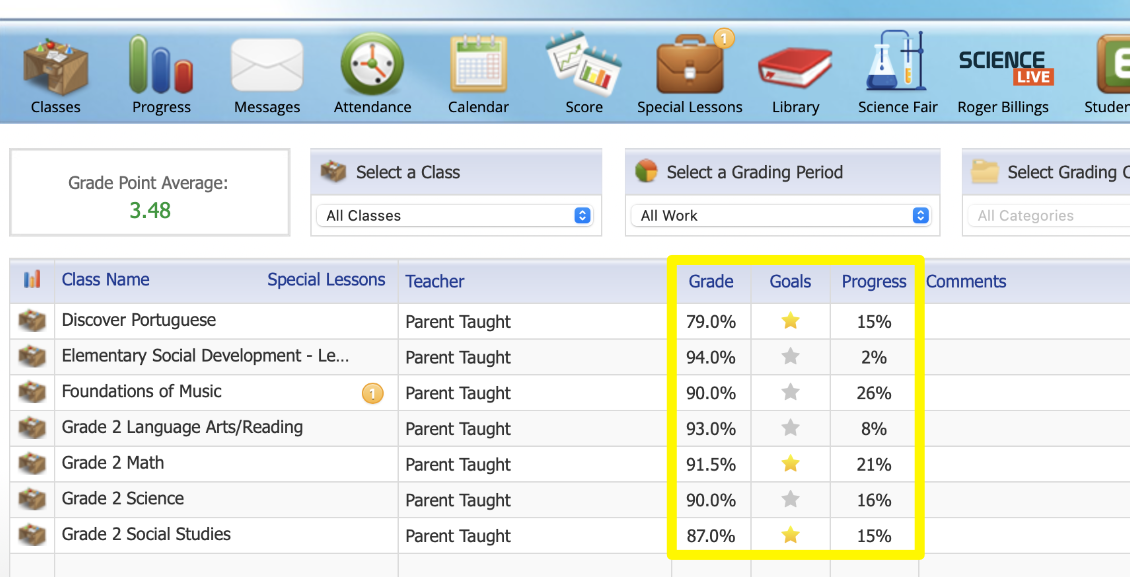 It's important to regularly check your student's progress to ensure they are progressing in their courses at the rate you desire. Keep in mind that the weekly goal will reset each week regardless of how much coursework the student completes.


You can see the total course progress from the Score Tab under 'Progress' (see above) or you can use the Syllabus tab to see how many steps have been completed out of the total for that class.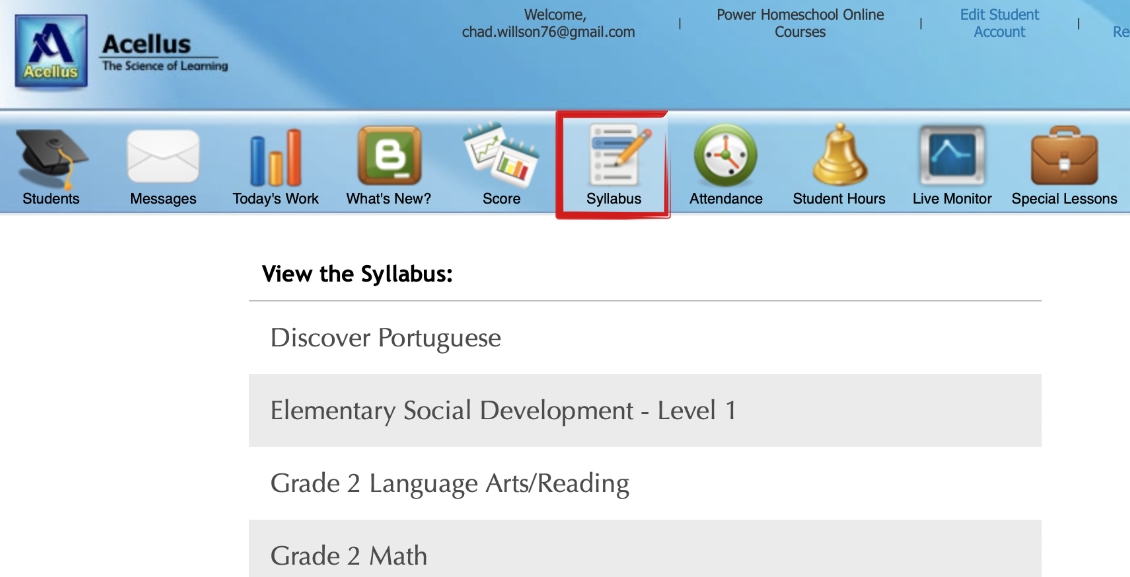 To change the student's Weekly Goal, select the 'Students' tab in the top left to return to the main menu and click on 'Manage Account'.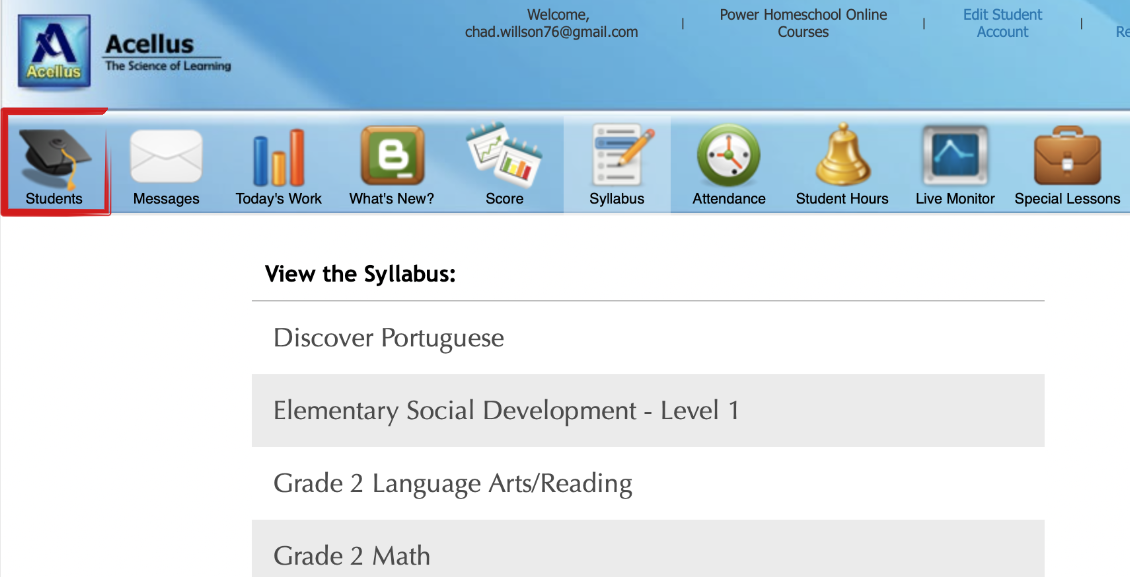 Here you will see each of your student's current classes and, off to the right of each class, the Weekly Goal. This is where you can view the weekly goal for each class and make adjustments as needed. (The weekly goal will be broken into a 5-day week. Example: If the weekly goal is set as 10 steps, the student will be assigned 2 steps each day.)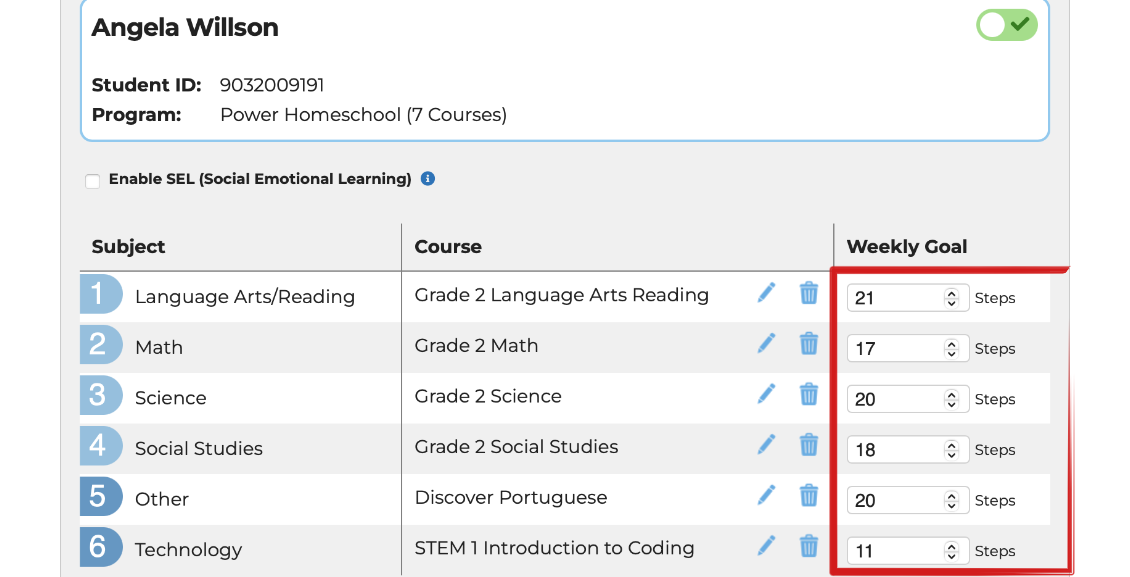 Many parents will calculate a custom goal by dividing the total number of steps in the course by the number of weeks in their school year. Total step count can be found in the syllabus. (Example: 300 total steps divided by 20 weeks equals goal of 15 steps each week.)
Once you finish making changes, select 'Save Goals'.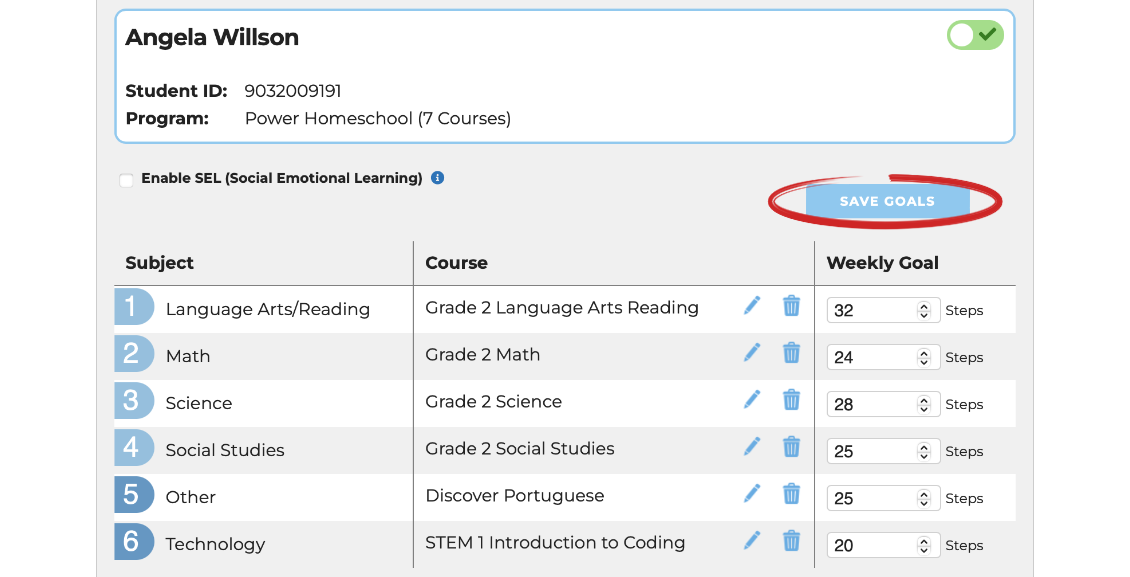 Remember that ANY completed steps will count towards the goal.



If a student chooses to retake steps or is struggling and repeats a step or goes through a series of recovery steps, these will count towards completing the goal.


For this reason, it's important to monitor your student's progress within each course.