Printing a Detailed Report The Detailed Report would include all of the steps the student has completed within a course as well as the score and date/time when the work was completed.
To view this, sign into the Parent Account and select a student.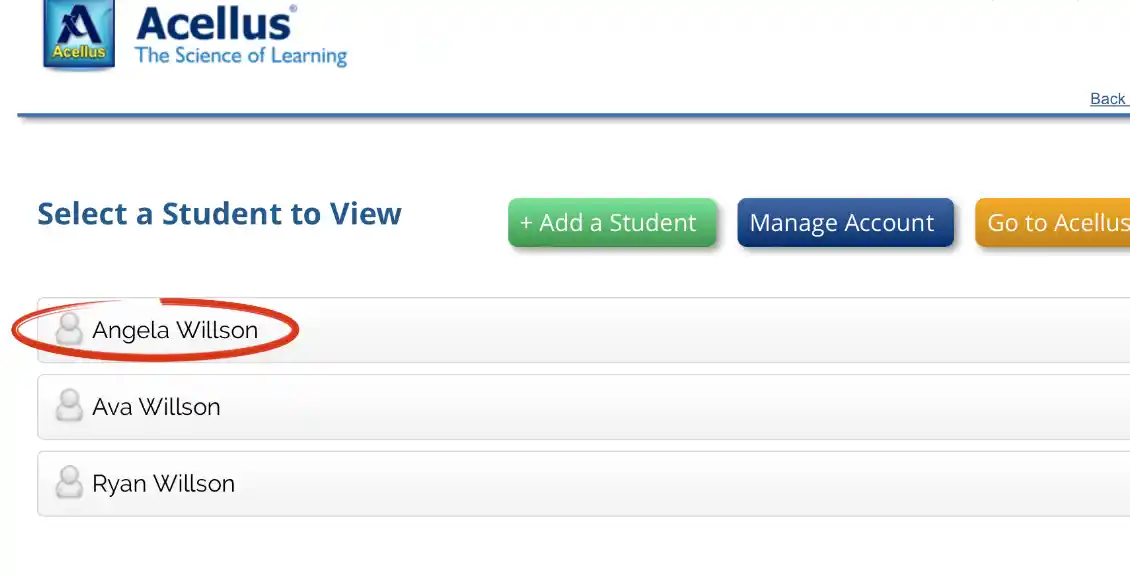 Click on the score icon from the menu at the top of the page.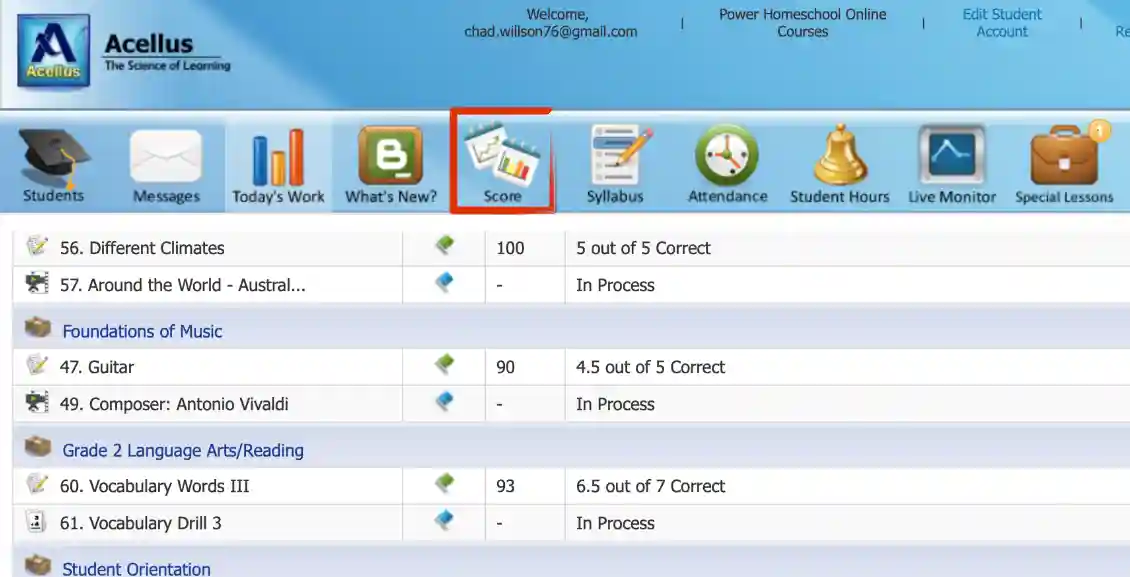 Select the course you would like to see the detailed report for.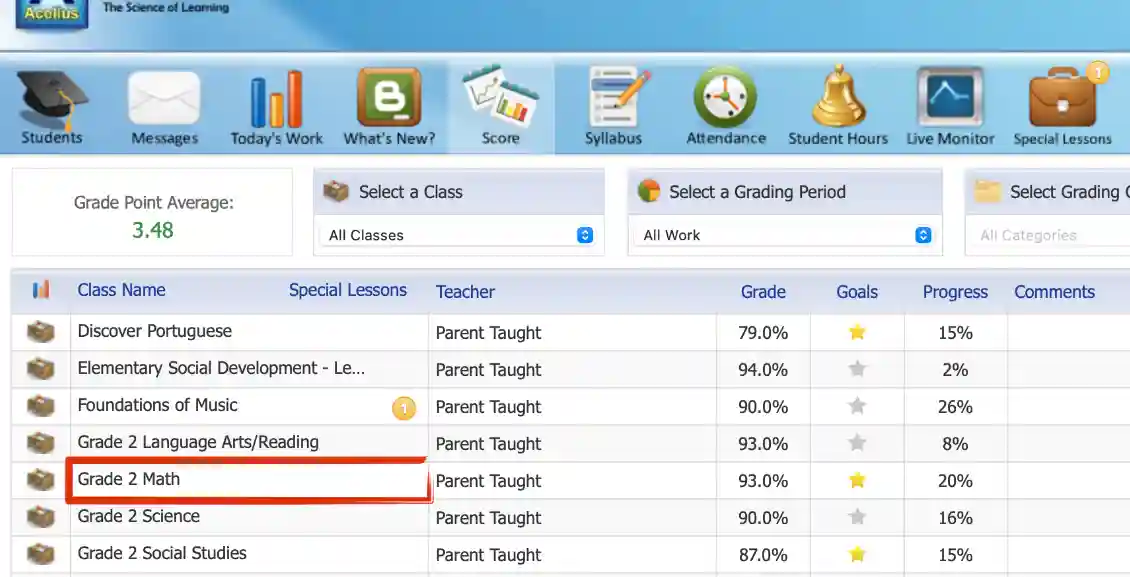 To print or save a copy of the report, click on 'Print Details.' This will open a new tab with a printable version of the detailed progress report.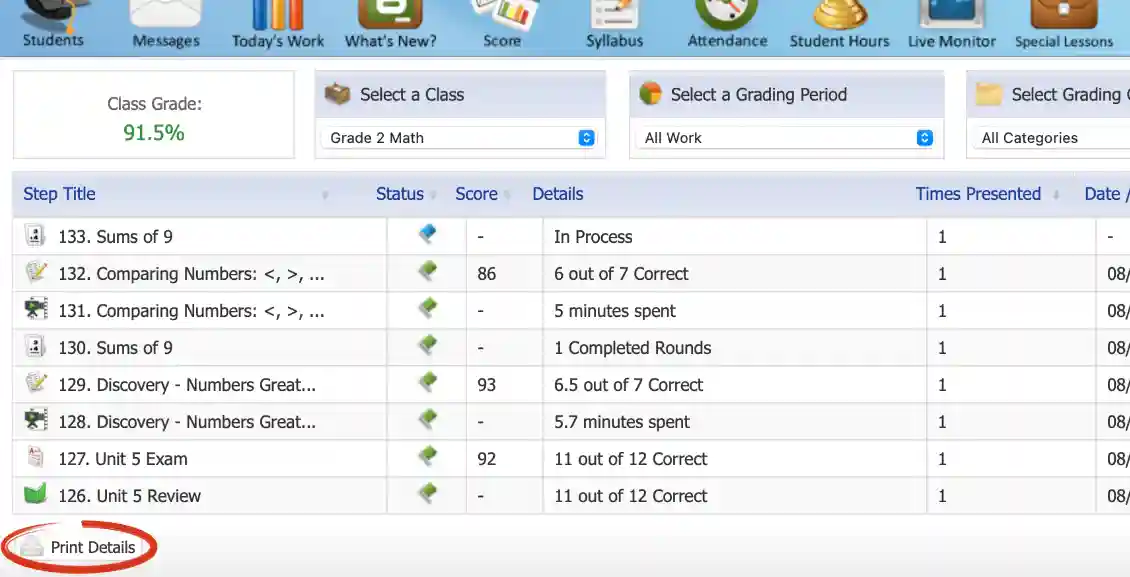 Coursework completed between July-December is displayed as Semester 1 and coursework completed between January-June is displayed as Semester 2. To view all work completed in a course, adjust the grading period to "All Work."
At the bottom of the left-hand side of the screen, select the 'Print Report Card' button.