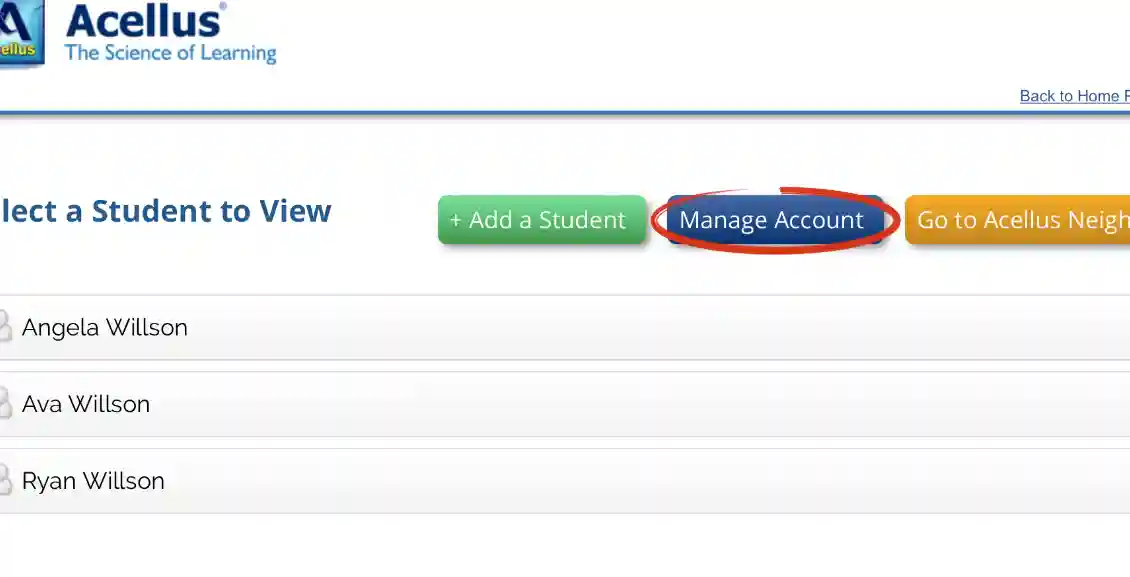 Next you will select 'Billing Details' located above the green toggle option on the right side of the screen.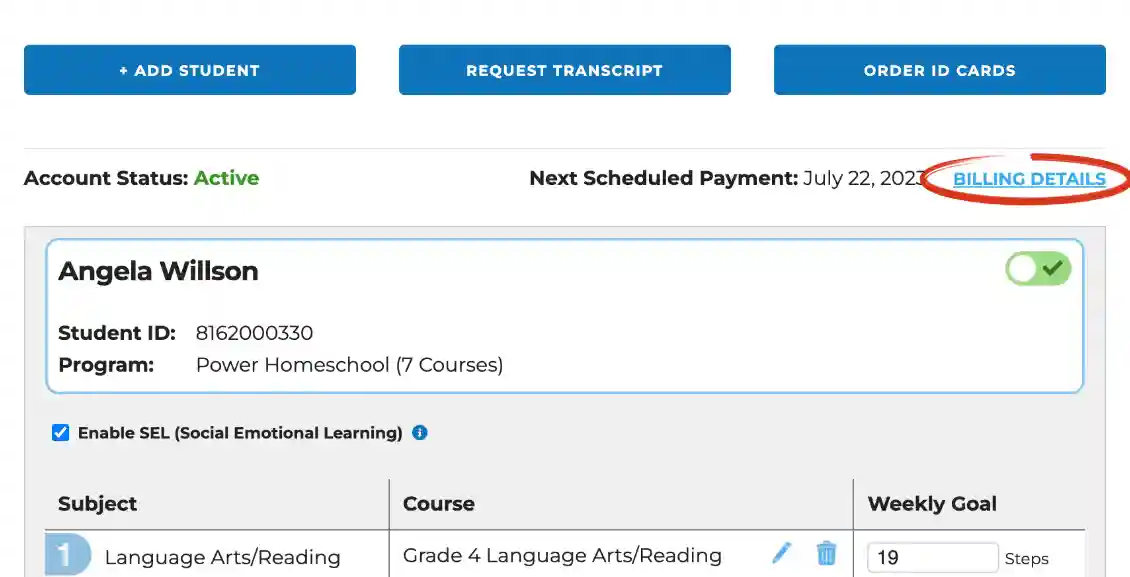 Scroll down to the bottom of the screen and you will see the options 'Cancel Account' and 'Disable Auto-Renewal'. For both of these options, it will deactivate your account at the end of your current billing cycle.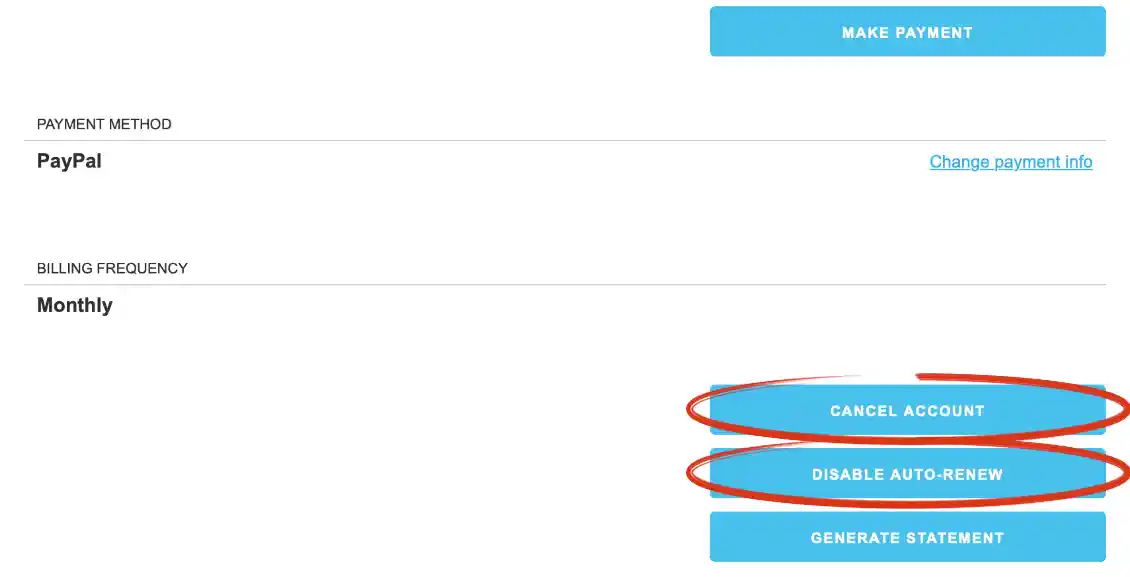 Select one of the two options and a pop-up widow will appear asking you to verify that you would like to withdraw your students. To finalize the cancellation process, select 'Complete Cancellation'.

Any work completed by your student will be archived and saved for when the account is reactivated. You can reactivate at anytime by processing a payment.