Pausing a Student Account You can pause your student's account at any time. Before you pause the account, you'll want to make sure that you save or print any student reports that may be needed. Many reports cannot be accessed while the student's account is inactive.

Sign into the parent account using the Acellus App and select 'Manage Account'.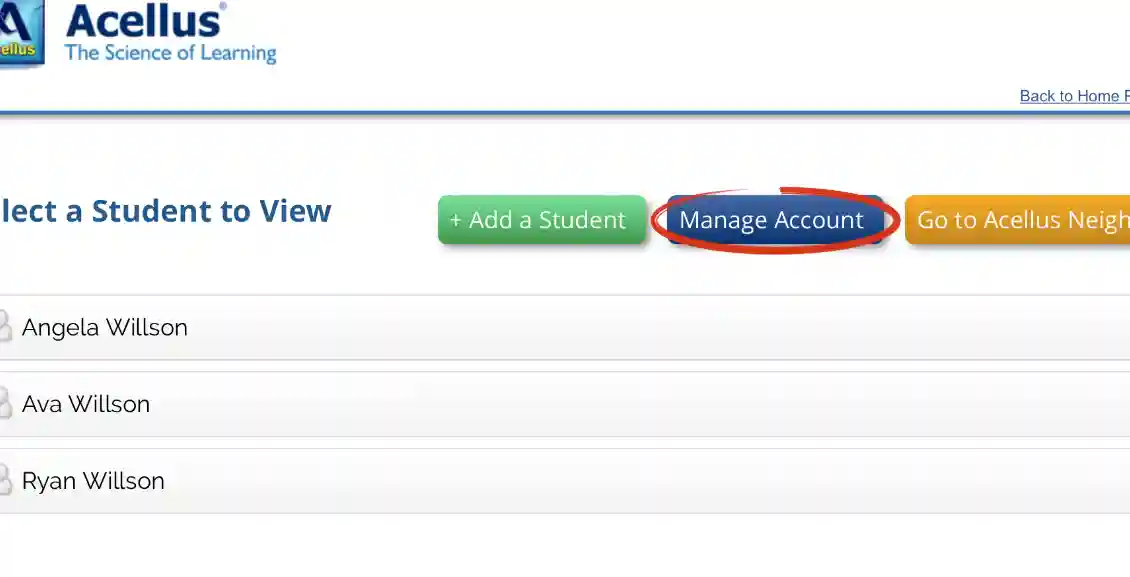 Off to the right of your student's name you will see a green toggle bar, select this option.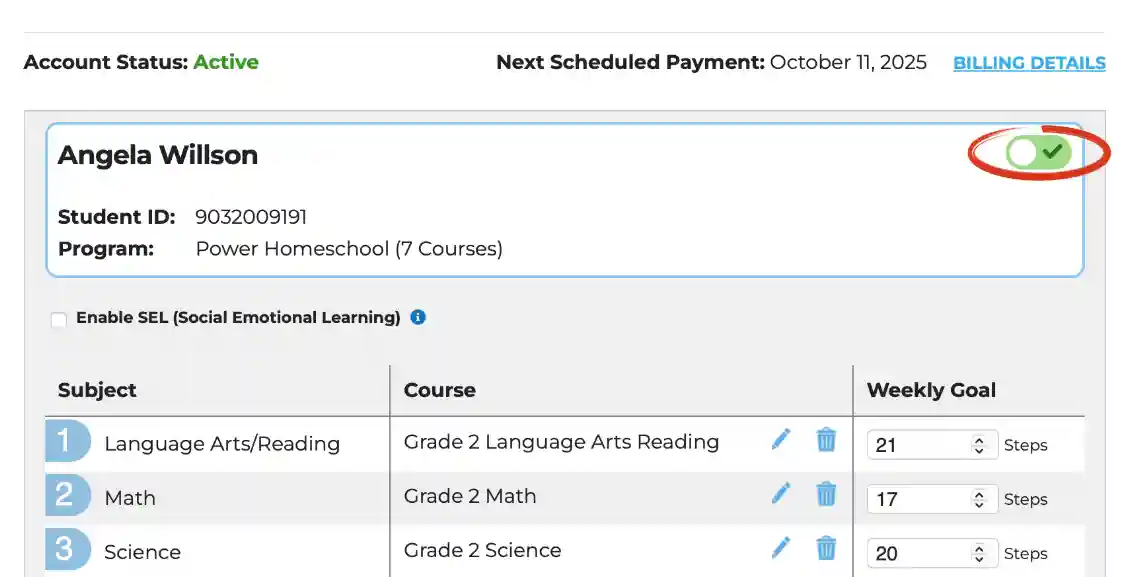 Once selected, you will see the prompt to enter a reactivation date. Set your reactivation date and then select 'Pause Student Account'.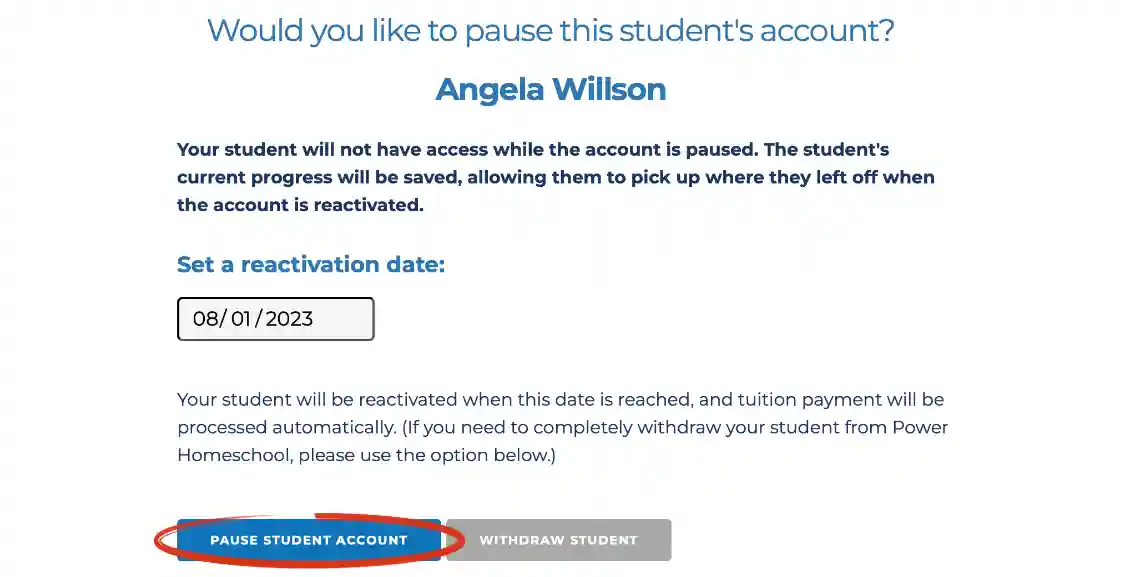 Any work completed by your student will be archived and saved for when the account is reactivated. You can also manually reactivate at anytime by selecting the now gray toggle option and processing a payment.