Parents are able to email themselves a student transcript from Power Homeschool.
PLEASE NOTE – Power Homeschool is not an accredited school. The work completed on the transcript is for personal records of the students accomplishments.
To email yourself a copy of your student's transcript, log in to your parent account. From there, select the blue "Manage Account" button.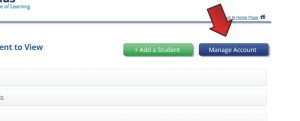 On the enrollment management screen select the "Request Transcript" Button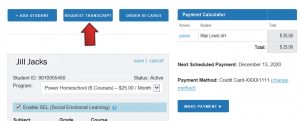 Enter the email address where you'd like the transcript to be sent to. Then select "Submit."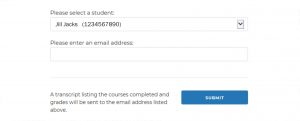 Helpful Tips:
You can email a transcript to more than one email address. To do this, please submit another request.
Completed course will be listed on the transcript. If the student has not completed any courses, the transcript will be blank.
If you see an I/P on a transcript it means that the course a student is working on is currently in process. The course will show as completed on a transcript when it's completed.