 You can request a transcript at anytime through the Parent Account. The transcript will show all the courses your student has completed through Power Homeschool.
Only completed courses will be listed on the transcript. If the student has not completed any courses, the transcript will be blank. If you would like records showing the progress made on uncompleted courses, please print the
Report Card
or the
Detailed Report
.
First, log into your parent account and select 'Manage Account'.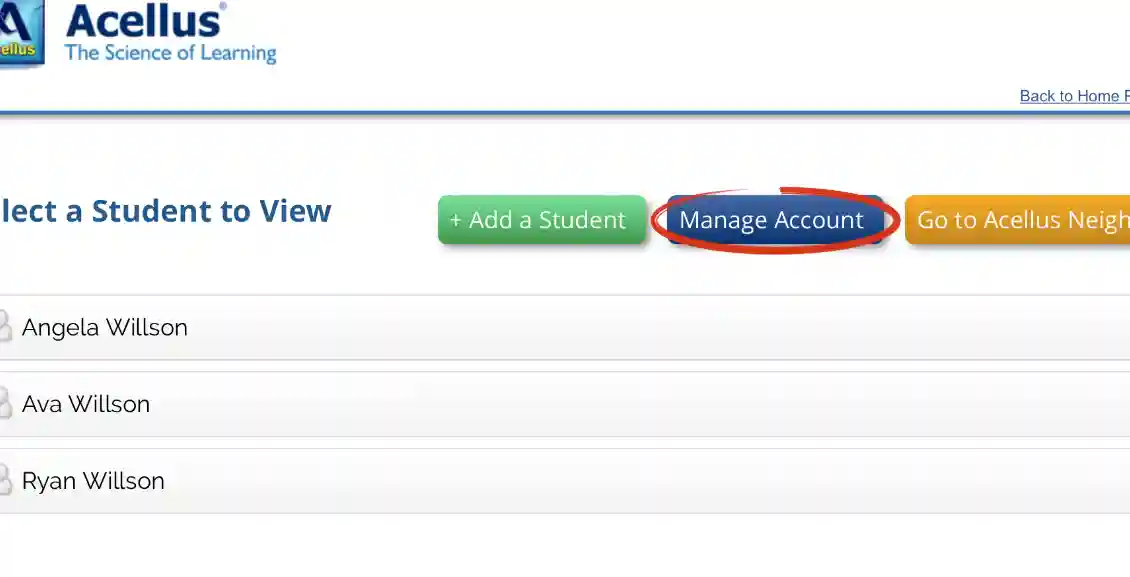 Next you will select the 'Request Transcript' button near the top of the screen.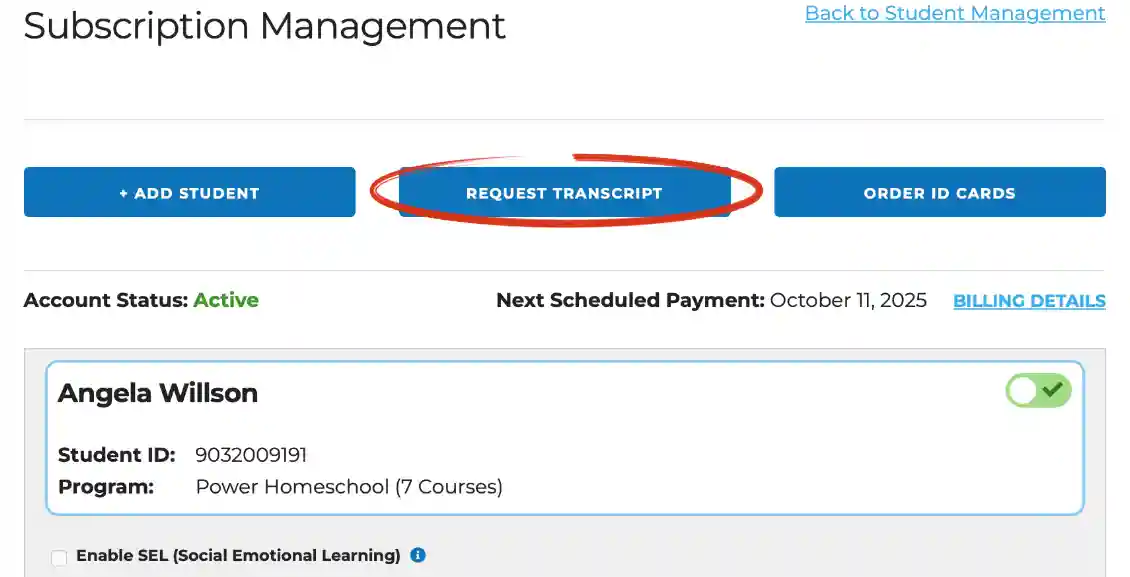 Here you will enter the email address that you would like the transcript to be sent to. Once entered, select 'Email Transcript.' This will immediately send a current transcript to the email address that was entered.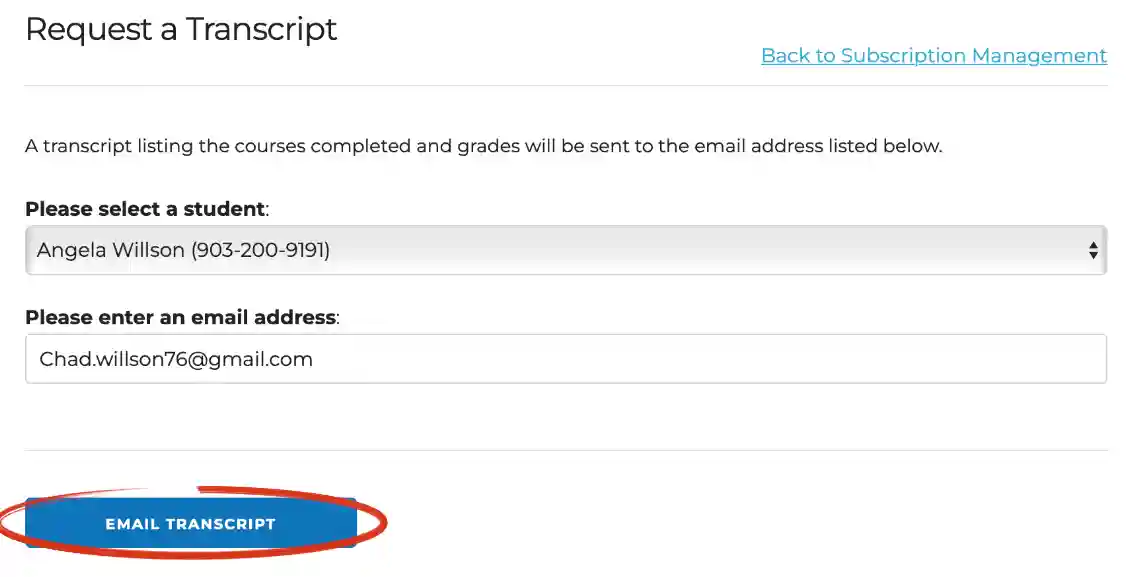 If you see an I/P on a transcript, it stands for "In Progress" and means that the course was completed in a later semester.  Look further on the transcript to see the course listed with a grade in the semester it was completed.