 To rewatch a lesson video, sign into the Student Account and select the course for the video you would like to view.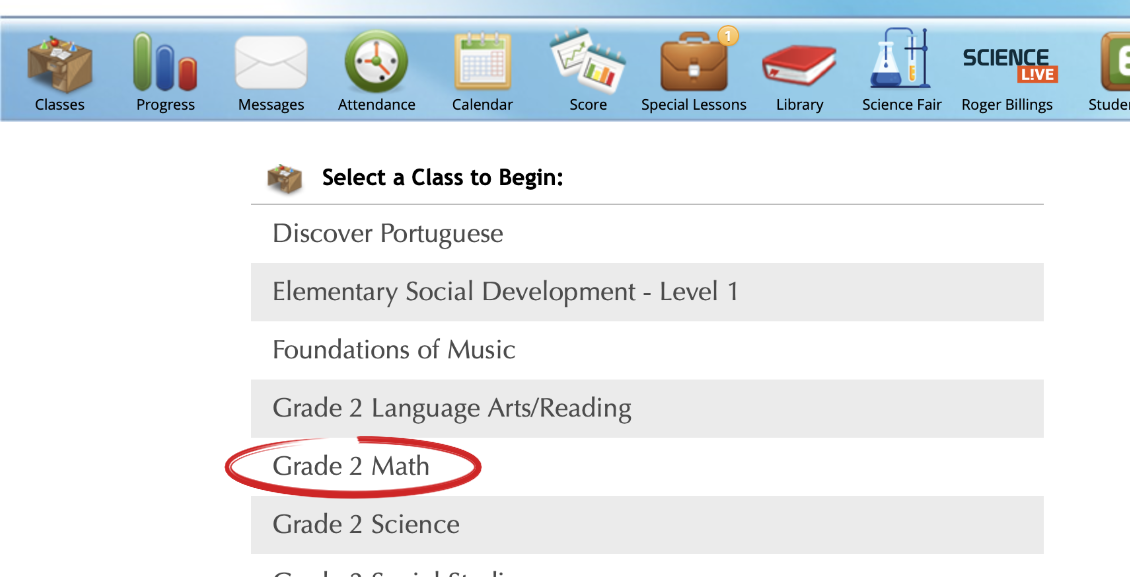 If you are currently positioned on the practice problems that come immediately after the video, select 'Help' then 'Lesson Videos.'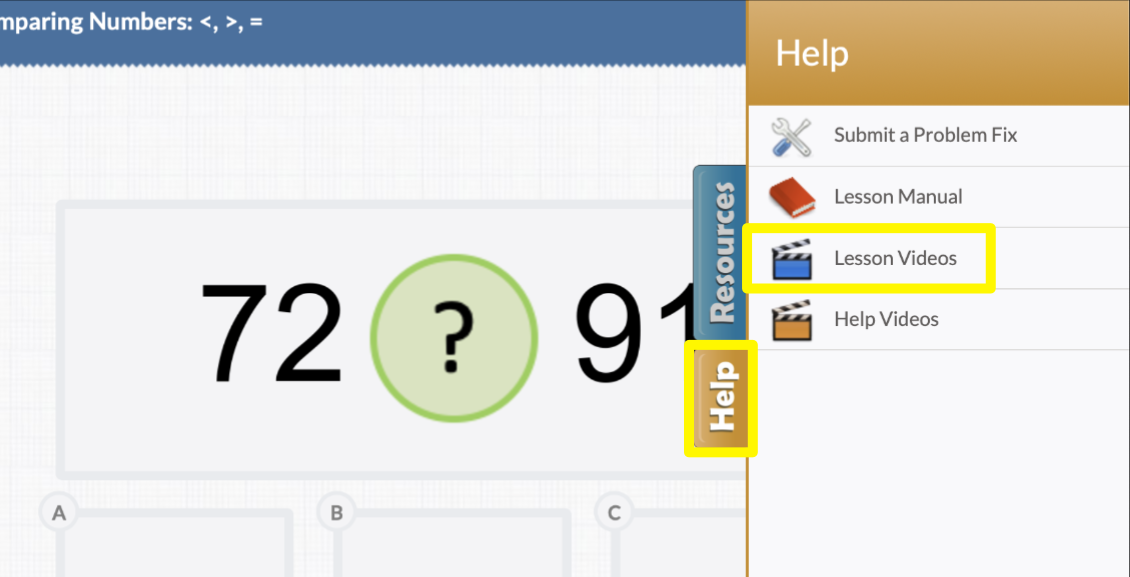 Here you will select 'Video A.' This will play the same video that was presented before the practice problems you are currently on.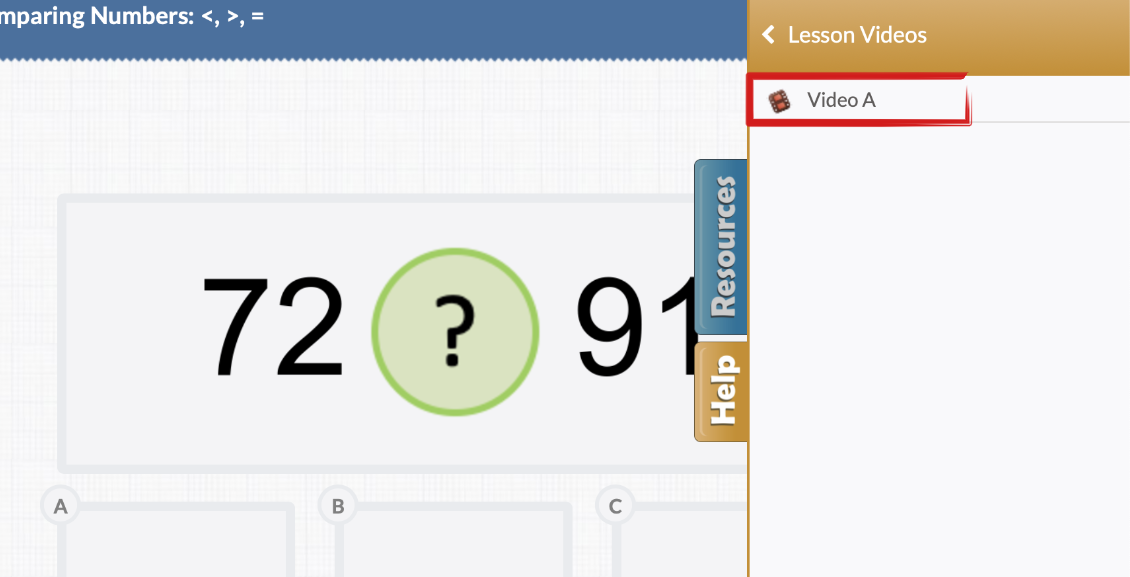 This same feature is also available when on a Review. There would be a Review presented before each Exam.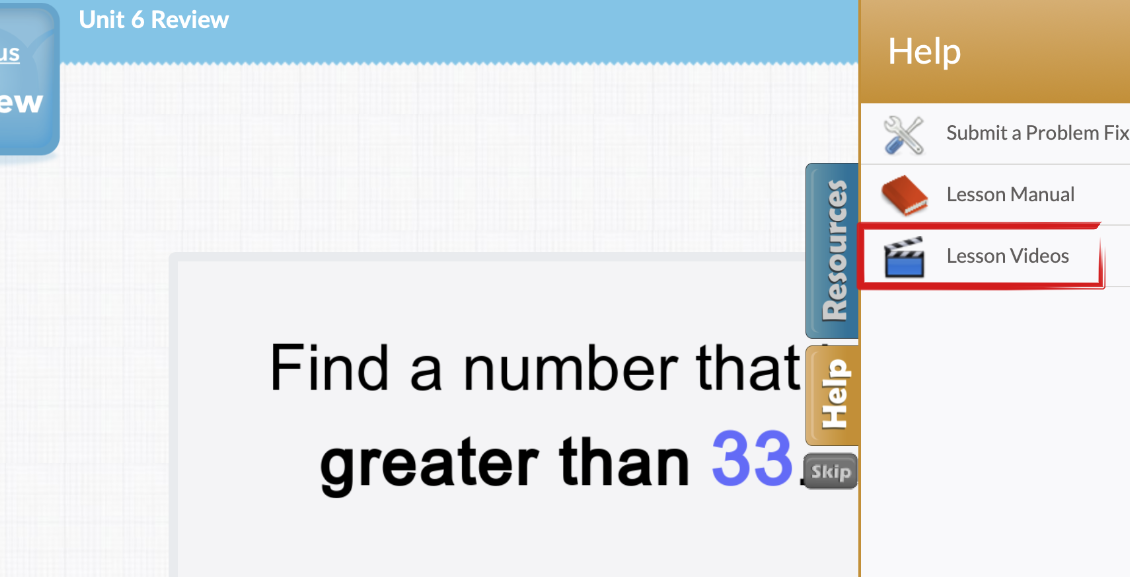 Help resources such as Lesson Videos and Lesson Manuals would not be available during an Exam. They are however available during Exam Recovery which occurs when the student fails an Exam or when they select the option to retake for extra credit.
If needed, you may also use 'Retake For Credit' to revisit previous lessons where you can rewatch the video under the Help tab.