Registering an Additional Parent In Power Homeschool you can add up to three additional parents (or advisors) to monitor your student's progress. When added, they will only receive access to the portion of the Parent Account with the student's grades and detailed reports.
Only the Account Holder will have access to management features such as updating payment details and changing the student's courses.
First, sign into the parent account and select the name of the student.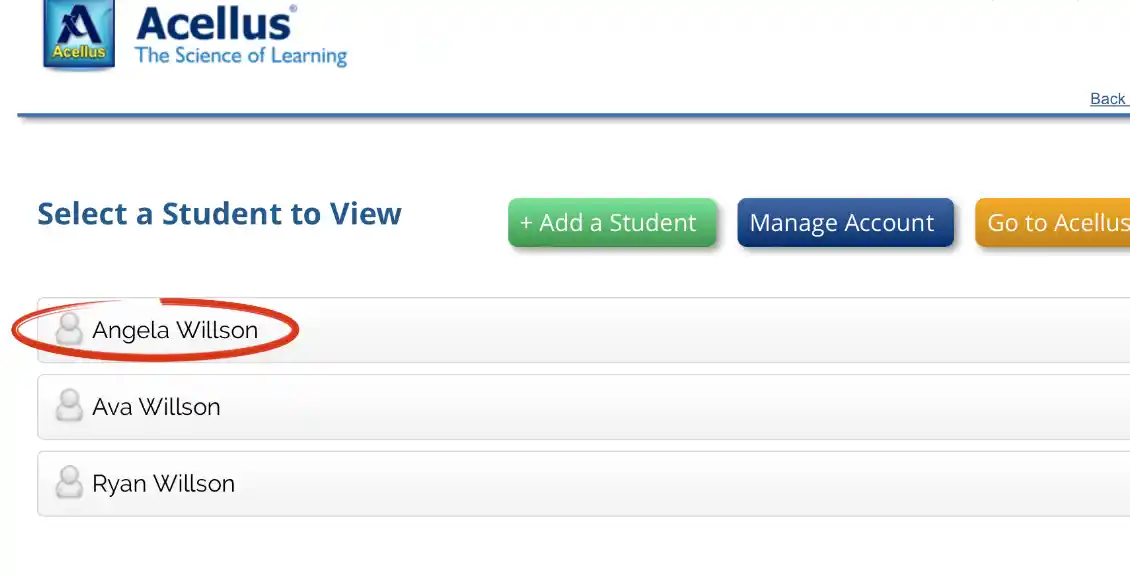 Located in the top right corner of the page, you will select 'Parent Registration'.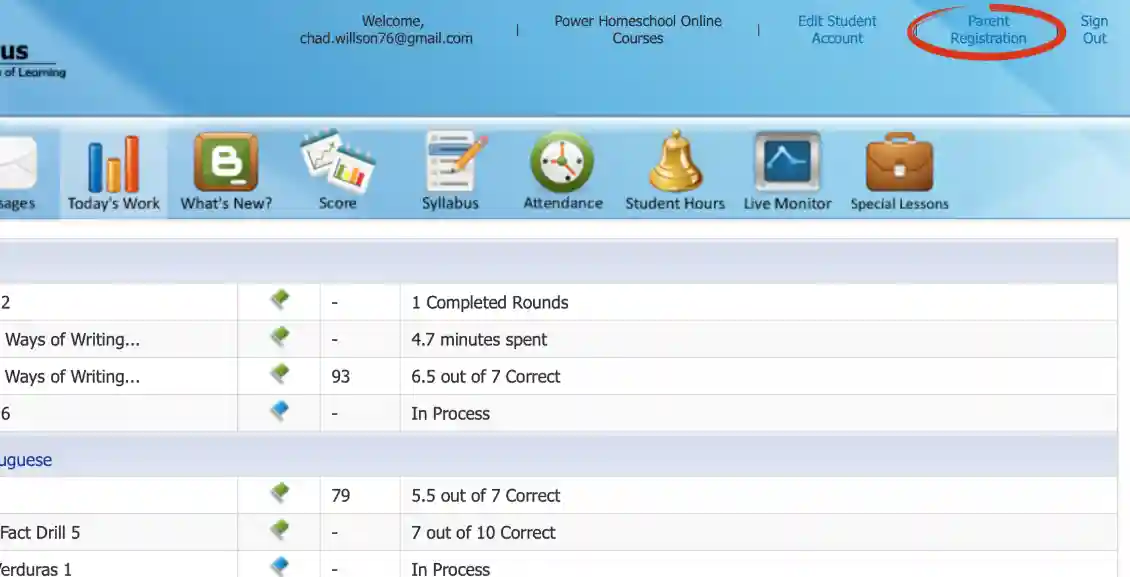 Here you will enter the email address of the person you would like to extend access to. Once entered, select 'Submit' located in the bottom right of page.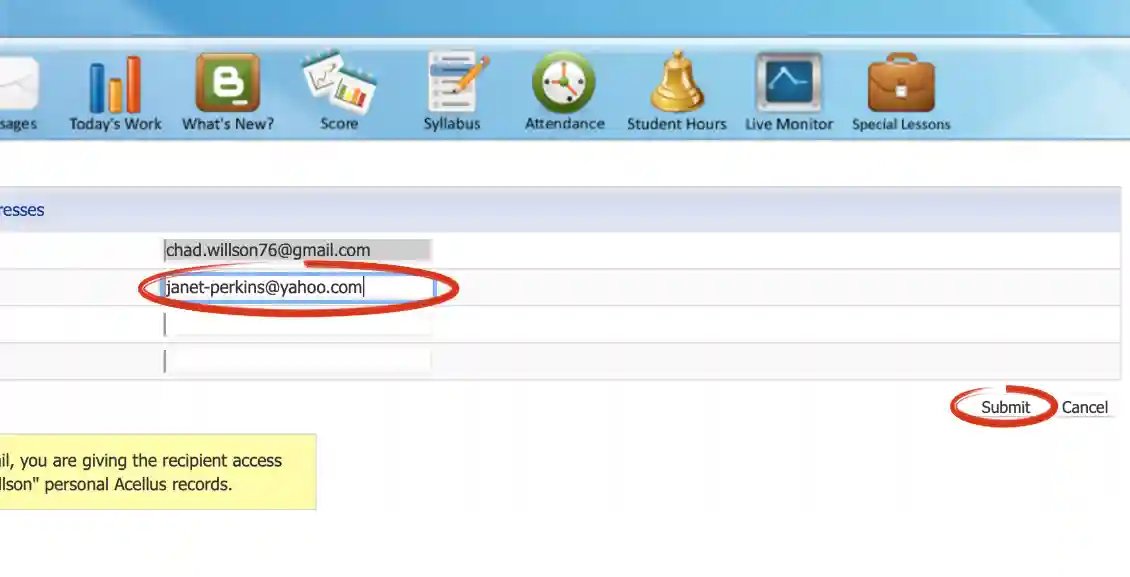 An email will be sent to the address you specify with further instruction on how to sign in as a parent.