Editing Payment Information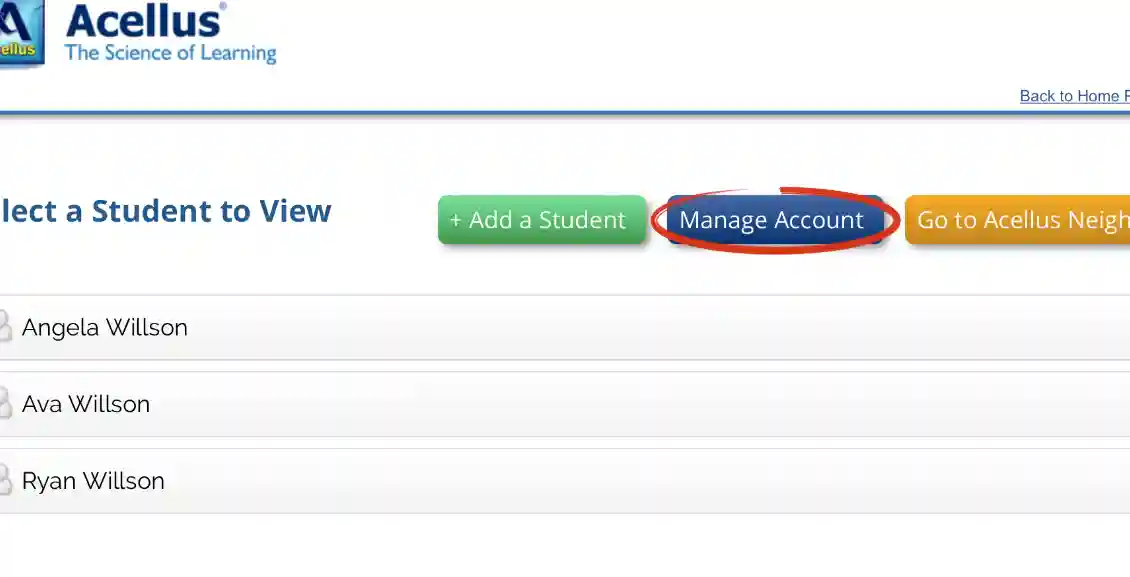 Above the green toggle bar on the right side of the screen, you will select 'Billing Details'.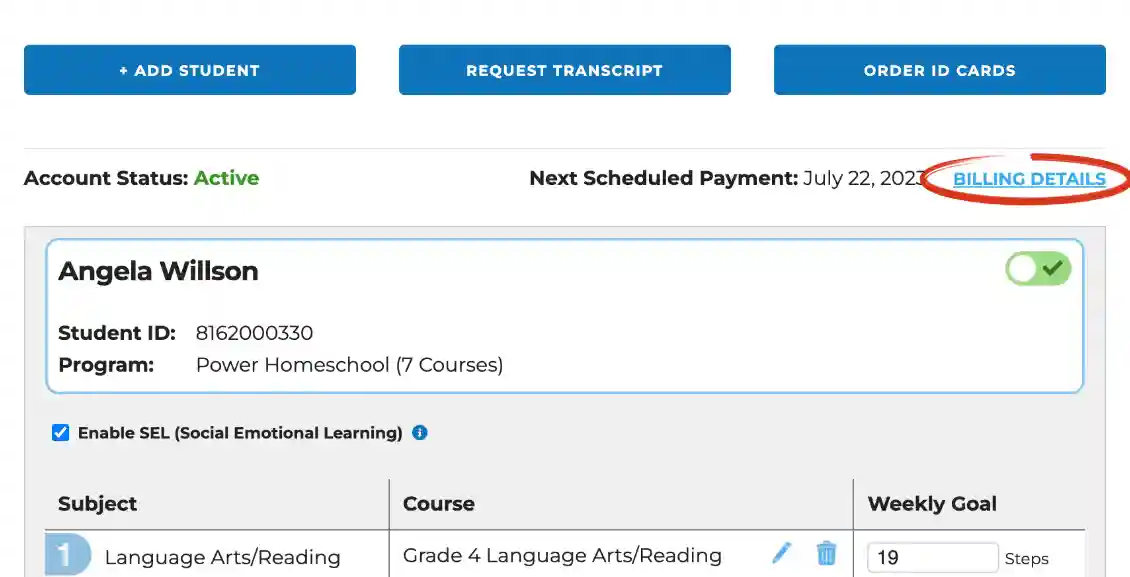 If you scroll down you will see 'Payment Method' and your current payment method listed. Off to the right of this you will see the option 'Change Payment Information'.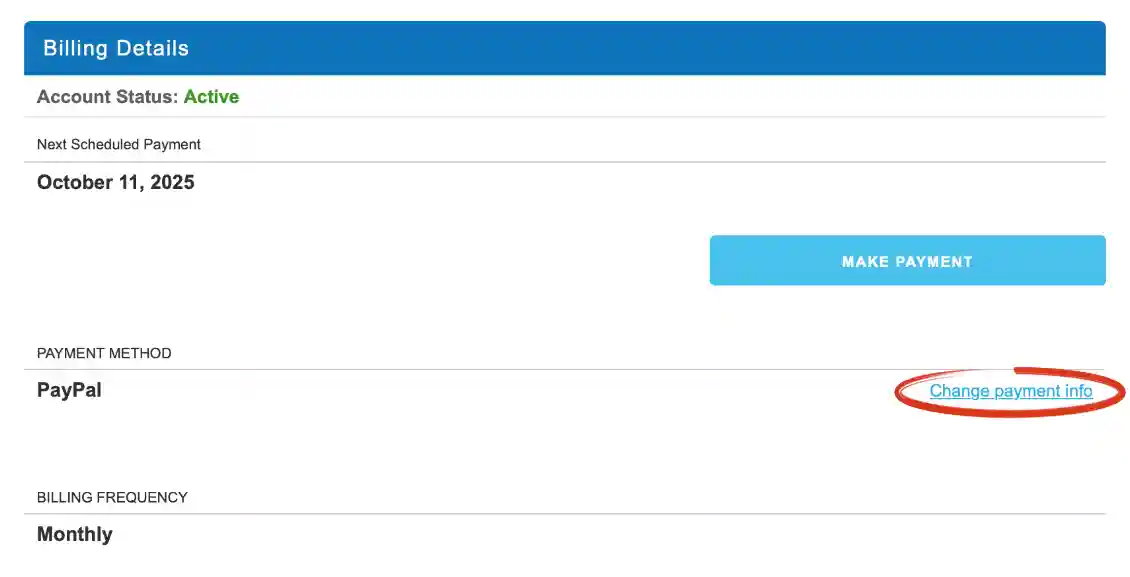 From here you can change the payment information by adding a new credit card or by using the Check Out with PayPal option.