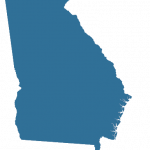 Guide to Homeschooling in Georgia
The state of Georgia uses the term "Home Study" for homeschooling households and welcomes all families to use this educational avenue if preferred! Whether your student is just starting their education with homeschool or transitioning from a public or private school, below are some resources to help you get started!
Georgia Homeschool Laws and Requirements
Georgia has a 40+ year history behind their homeschool laws and regulations, but they have remained largely the same since 2013.  There are upwards of 40 local and statewide organizations and educational opportunities that enhance the "Home Study" experience.
It is recommended that parents desiring to implement a Home Study program for their students do their research to ensure they are operating within the laws and requirements for the state of Georgia. More information may be found through the Georgia Home Education Association page, but much will be covered here.
Parents need to ensure that their Home Study program meets the state requirements by keeping track of student days/hours, printing reports, and incorporating all 5 required subjects. Georgia's six homeschool requirements are listed below.
1) Teaching Qualifications
Any teaching parent, guardian or tutor who teaches your child in your home study program must have a high school diploma or GED.
2) Register with the State of Georgia
You are required to register your child as a homeschooler with the state of Georgia by filing a "declaration of intent to utilize a home study program".  You must be the parent or legal guardian of the child in order to file this form.  The declaration of intent will be filed with the Georgia Department of Education online or via regular mail and must be submitted within 30 days after beginning the Home Study program and every year thereafter by September 1st. Note that you must continue to submit this form yearly, even throughout your child's high school years, until they complete their home study program.
You will be required to provide names and ages of your students, as well as the location of your homeschooling program and which local school system it is located in.  You also must provide the 12-month period you have chosen to be your program's school year.
*If your child is withdrawing from public or private school to homeschool, you must withdraw them before filing the Declaration of Intent.
3) Certain Number of Days of Instruction
Georgia Home Study programs must provide the equivalent of 180 days of education, each school day consisting of at least 4.5 hours of instruction, unless your child is physically unable to comply with that requirement.
4) Teach Specified Subjects
Your educational program must include (though not limited to) five core subjects. Georgia's Home Study requirements allow you the flexibility to add extra-curricular activities to enhance your child's homeschool experience.
Required Subjects:
Reading
Language Arts
Math
Social Studies
Science
5) Annual Progress Reports
At the end of each school year (12 months), you are required to write a report of the progress that your child has made in each of the required subjects. This doesn't need to be submitted to school officials, but is for you to keep it in your records for at least three years.
6) Testing Starting at 3rd Grade
You are required to test your child every three years, beginning at the end of the 3rd grade. You may administer the test yourself if you do so "in consultation with a person trained in the administration and interpretation of norm-referenced tests." In general, this means you need to follow the test publisher's requirements for the test.
Georgia State Testing and Graduation Requirements
Georgia law allows homeschoolers to use a variety of nationally standardized achievement tests, which need to be administered at least every three (3) years, beginning in the third grade. The variety of tests allow parents to choose the best fit for their students. Administering the same tests consistently allows the scores/student data to be more easily interpreted.
Parents are NOT required to send in test scores to the local school or the state.  It is recommended that tests are kept in a file designated as a permanent folder for each child. The Georgia Home Education Association provides a list of test suppliers on their website: GHEA.org.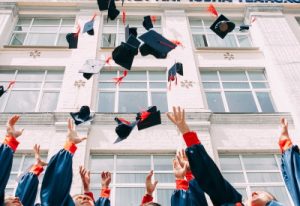 Georgia Home Study Graduation and Diploma Requirements
Students who complete a Home Study program in the state of Georgia are considered graduates of their family's homeschool. The requirements for graduation are set by the parent/administrators of the homeschool.
The diploma is created by the parent/administrator of the homeschool, and is the legal equivalent of a diploma awarded by a private or public secondary institution.
For homeschooled families that are members of the Georgia Home Education Association, there is a High School Graduate Recognition Ceremony each year, which allows the opportunity to commemorate the completion of your student's homeschool journey in a more formal manner.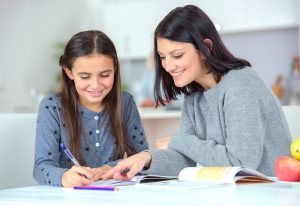 How to Get Started with Home Study in Georgia
Before starting homeschool, you should select a homeschool curriculum that abides by the Georgia requirements. Power Homeschool's curriculum covers the necessary subjects as well as various electives, foreign languages, STEM, and health courses.
Power Homeschool's online curriculum also provides a long list of tools to assist parents with day to day tasks in helping homeschool their students, such as our online portal that makes it easy for parents to keep records and monitor progress. If you are a Georgia resident looking for a homeschool curriculum, get started with us today!
Homeschooling Groups and Support in Georgia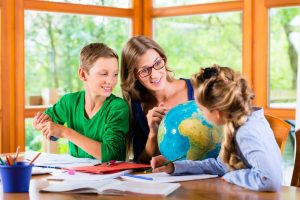 Homeschool support networks are a great resource for parents. Homeschool groups, organizations, and co-ops enhance the homeschooling experience for everyone involved. Most states have at least one organization that provides resources and support to homeschool families. The Georgia Homeschool Education Association (GHEA) is the only statewide organization in Georgia. The GHEA is a faith-based organization that provides free information and resources on its website and additional services to members, such as legal counsel for homeschool-related problems and discounted HSLDA memberships.
In addition to homeschool associations, families can join groups and co-ops for further support. Georgia has a large number of homeschool groups, many of which have a specific focus. Some groups are faith-based, while others focus on specific homeschooling methods or subjects like STEM or fine arts.
Similar to homeschool groups, co-ops allow for collaborative homeschooling experiences. While homeschool groups are more like clubs, co-ops are more academic focused, allowing students to learn alongside peers. The majority of homeschool groups and co-ops can be found on Facebook with a simple search of your city and a potential area of interest.
Georgia Homeschool Field Trips
Field trips are a wonderful way to enhance the homeschool experience by allowing students to see first-hand the topics that they learn about in their curriculum. One of the benefits of homeschooling is being able to go on more field trips than students who attend public or private schools. Georgia offers many opportunities for homeschool families to explore their state, tour historical sites, experience different cultures, and much more!
These are only a few examples of the field trips available in Georgia. The flexibility of homeschooling allows students to explore gardens, zoos, museums, and so much more!
Disclaimer: The information provided on this web page is for general information purposes only. The information provided does not constitute legal advice and may not contain the most up-to-date information.