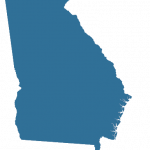 Guide to Homeschooling in Georgia
Homeschooling has been legal in all 50 states since 1993. Today, each state has their own laws and regulations, support organizations, and educational opportunities that enhance the homeschooling experience. Whether you are just starting out with homeschool or have been homeschooling but are moving to the state, this page provides all the information you will need to homeschool your child in Georgia.
Georgia Homeschool Laws and Requirements
Today, homeschool is legal in every state with each one have different homeschool guidelines and procedures. The Georgia Department of Education requires certain parent educational backgrounds, subjects, and records. If you are thinking about homeschooling in Georgia, we recommend researching the laws to ensure you can fulfill the requirements. The Georgia Homeschool Education Association (GHEA) is also a great resource for legal advice regarding homeschool questions or conflicts.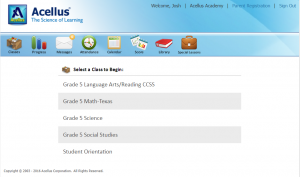 Record Keeping
Under Georgia regulations, homeschool parents must keep several important records for each student. However, we recommend that ALL homeschoolers keep any legal documents, detailed reports, coursework samples, test results, immunizations, and more.
Homeschool parents should keep track of the curriculum used and a brief overview as well as sample assignments that their students completed throughout the year. Power Homeschool's parent portal makes it easy to maintain detailed records.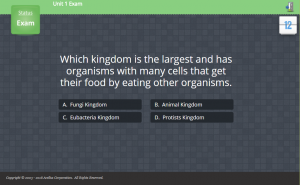 Georgia Standardized Assessments
Homeschoolers in Georgia do not have to take any statewide standardized tests. However, students must take a national standardized test every three years after the third grade level. There are numerous national standardized tests. You can find out more information about specific tests, dates and times, and registration through a homeschool association in your area.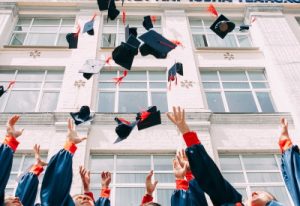 Georgia Homeschool Graduation Requirements
Homeschoolers in Georgia do not have specific graduation requirements like students in public or private schools do. Instead, parents can set specific graduation guidelines based on their students' personal goals.
Homeschooling parents award diplomas to their students. A student who completes a home study program is a graduate of their family's homeschool. Homeschool diplomas are the legal equivalent of a diploma awarded by a private or public institution.
Homeschooling Groups and Support in Georgia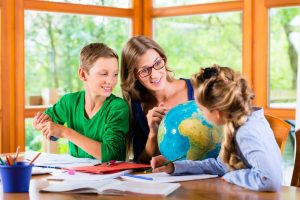 Homeschool support networks are a great resource for parents. Homeschool groups, organizations, and co-ops enhance the homeschooling experience for everyone involved. Most states have at least one organization that provides resources and support to homeschool families. The Georgia Homeschool Education Association (GHEA) is the only statewide organization in Georgia. The GHEA is a faith-based organization that provides free information and resources on its website and additional services to members, such as legal counsel for homeschool-related problems and discounted HSLDA memberships.
In addition to homeschool associations, families can join groups and co-ops for further support. Georgia has a large number of homeschool groups, many of which have a specific focus. Some groups are faith-based, while others focus on specific homeschooling methods or subjects like STEM or fine arts.
Similar to homeschool groups, co-ops allow for collaborative homeschooling experiences. While homeschool groups are more like clubs, co-ops are more academic focused, allowing students to learn alongside peers. The majority of homeschool groups and co-ops can be found on Facebook with a simple search of your city and a potential area of interest.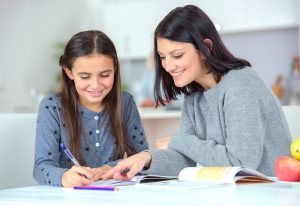 How to Get Started with Homeschooling in Georgia
Although we have provided you with key rules and requirements for homeschooling in Georgia, you should visit gadoe.gov for more information. After you submit a declaration of intent to homeschool to the Department of Education, you'll be ready to start homeschooling after 30 days.
Power Homeschool's online curriculum provides a long list of homeschool courses and resources for K-12 students. Our online portal makes it easy for parents to keep records and monitor progress. If you are a Georgia resident looking for a homeschool curriculum, get started with us today!
Georgia Homeschool Field Trips
Field trips are a wonderful way to enhance the homeschool experience by allowing students to see first-hand the topics that they learn about in their curriculum. One of the benefits of homeschooling is being able to go on more field trips than students who attend public or private schools. Georgia offers many opportunities for homeschool families to explore their state, tour historical sites, experience different cultures, and much more!
These are only a few examples of the field trips available in Georgia. The flexibility of homeschooling allows students to explore gardens, zoos, museums, and so much more!
Disclaimer: The information provided on this web page is for general information purposes only. The information provided does not constitute legal advice and may not contain the most up-to-date information.