Power Homeschool offers video-based courses in a dual-mode system. Parents can choose to have students take courses in Homeschool Mode or in Tutoring Mode.
Homeschool Mode:
Students proceed through the course in a step-by-step fashion watching a video lesson and then completing assessment problems. Students receive reviews and unit, mid-term, and final exams as they proceed through the course.  Learning gaps are assessed and filled as students move through the course concept by concept.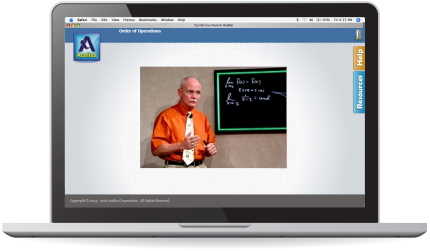 Tutoring Mode: 
Students can jump to any lesson to get help with a particular concept. Practice problems are provided for each lesson and exams are available for assessment.  Completed lessons are marked, and may be revisited at any time.