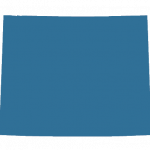 Guide to Homeschooling in Wyoming
Whether you are a first-time homeschooler or a seasoned home educator moving to the state, there are some key things you should know about homeschooling in Wyoming. Luckily, Wyoming is one of the more straightforward states when it comes to homeschool requirements. Power Homeschool's Guide to Homeschooling in Wyoming offers parents resources and information sources for those looking to transition to home education in the state.
Homeschool Laws and Requirements in Wyoming
Before beginning to homeschool in any state, you should read up on the laws to ensure you can abide by the requirements. In Wyoming, parents will need to submit a letter of intent and overview of your curriculum, which must cover several required subjects. For more detailed information about the homeschool laws and requirements in Wyoming, the Home School Legal Defense Association and the Wyoming Department of Education are both reliable resources.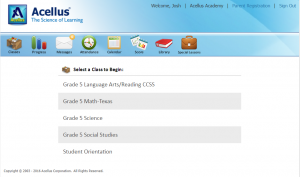 Record Keeping
Although Wyoming only requires parents to submit a letter of intent and curriculum overview, we recommend keeping detailed records of their children's education. This will make it easier for the student when it comes to applying for colleges or jobs after high school. Power Homeschool's parent portal lets you monitor progress, track attendance, establish goals, and download transcripts, all through an easy-to-use app.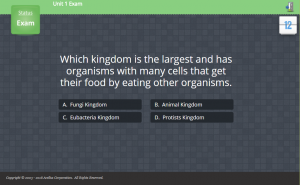 Homeschool Standardized Assessments in Wyoming
Wyoming state laws do not require homeschoolers to participate in standardized testing or annual assessments. Some parents, however, use them to measure their students' progress against those of traditionally schooled peers. There are various nationally normed tests that homeschoolers can take, such as the ACT or PSAT. Additionally, the Proficiency Assessments for Wyoming Students (PAWS) measures the reading, math, writing, and science skills of students in third through eighth grade, as well as eleventh grade.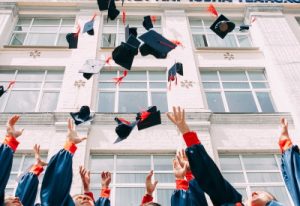 Homeschool Graduation Requirements in Wyoming
The Wyoming Department of Education does not establish the graduation requirements of homeschool students. Rather, homeschool parents are responsible for setting these guidelines as well as issuing high school diplomas. Some colleges and employers may require homeschoolers to take the General Educational Development (GED) test for eligibility. We recommend that parents research the requirements of potential colleges and jobs early on in their high school studies.
Homeschool Support and Group in Wyoming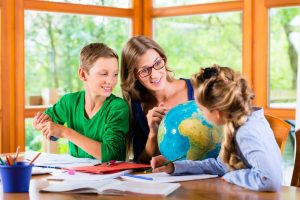 One of the most helpful resources available to homeschoolers is the supportive networks of people that offer advice, resources, special events, and much more! Homeschool associations, support groups, and cooperatives (co-ops) all offer different things but were established to enhance home education.
Wyoming has a statewide homeschool association called Homeschoolers of Wyoming (HOW). Although it is a Christian organization, HOW offers resources and events open to all families in Wyoming. Membership perks include updates on homeschool law, legal advice, discounted admission to the yearly convention, newsletters, and a discounted membership to the HSLDA. HOW can also connect you with other homeschool families in your area.
In addition to a homeschool association, Wyoming is home to plenty of homeschool support groups and co-ops. Homeschool support groups come in a variety of forms. For example, some operate primarily via Facebook, while others meet in person regularly. Several examples of homeschool support groups include:
On the other hand, homeschool co-ops provide homeschoolers with group-learning opportunities. These groups are volunteer-based, and parents usually take turns teaching the group. Some homeschool co-ops are general, some focus on particular subjects, and some give faith-based instruction. Since many homeschool support groups and co-ops have Facebook pages, you can find something that fits your family's needs with a simple search query.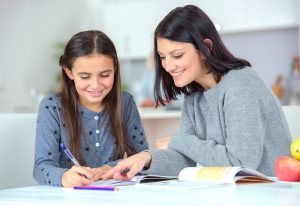 How to Start Homeschooling in Wyoming
If you are considering homeschool for the first time, you are probably wondering where to begin. Before getting started, you'll need to do research to ensure it will be a good fit for your family and that you can abide by all state requirements. You will then need to select a homeschool curriculum that will align with your student's needs and is a good fit for you as well.
Power Homeschool is an online K-12 curriculum and provides various resources to both parents and students that help them throughout the homeschool process. Get started with us today!
Homeschool Field Trips in Wyoming
Go on field trips allows students to see their lessons and studies come to life. Whether they are touring an art museum, explore a science center, or hiking around a national park, Wyoming has plenty of field trip destinations to enhance any unit.
Our team at Power Homeschool hopes this provides you with the resources you need to begin homeschooling your children in Wyoming. If you have any questions about Power Homeschool, please contact us at (800) 941-8100.
Disclaimer: The information provided on this web page is for general information purposes only. The information provided does not constitute legal advice and may not contain the most up-to-date information.