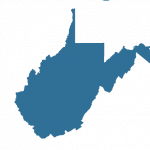 A Guide to Homeschooling in West Virginia
Whether you are new to homeschooling or are a seasoned homeschooler moving to West Virginia, you'll need to know how to legally homeschool your child in the state. Power Homeschool's Guide to Homeschooling in West Virginia provides resources and information about the state's requirements, support groups, field trips, and how to get started.
Homeschool Laws and Requirements in West Virginia
Homeschool has been legal in every state for a while now, but each state's homeschool laws and requirements differ from one another. In West Virginia, parents have two options to homeschool their children. They can either get approval from a school board or submit a notice of intent to homeschool. Each of these options has different requirements. Researching both options will help you decide which one is a better fit for your family. The following are resources that describe the homeschooling requirements in detail:
We also recommend reaching out to your state's homeschool associations for legal advice regarding home education and the most updated information.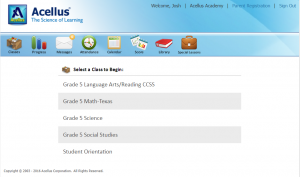 Record Keeping
For both homeschooling options in West Virginia, parents must keep copies on record of each student's annual academic assessment. These records should be kept on file for three years. Parents must submit results in grades 3, 5, 8, and 11 to their county superintendent.
In addition to annual assessments, it is a good idea to keep thorough records of standardized test results, course materials, progress reports, samples of the student's work, and attendance. Power Homeschool allows parents to access much of this information through the parent portal on the Acellus app. Keeping detailed records of your child's education will help them when they apply for colleges or jobs after high school. For this reason, high school transcripts are also beneficial to keep on file.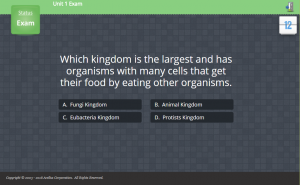 Homeschool Standardized Assessments in West Virginia
West Virginia homeschool laws mandate that students are evaluated annually. Nationally normed standardized assessments are one way to meet this requirement. The West Virginia Educational Standards Test (WESTEST) is a popular choice for many homeschoolers because it can be taken with public school students and is available to third through eleventh grade level students.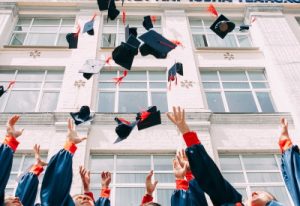 Homeschool Graduation Requirements in West Virginia
Homeschool parents are responsible for setting graduation requirements and issuing diplomas for high school students. Homeschoolers are not required to take tests to earn a diploma. Many parents set graduation requirements based on what their homeschool students plan to do after high school.
Many colleges, trade schools, workplace organizations, and the military will set specific eligibility guidelines that address home education. Researching these early on in your student's high school career will ensure they check the boxes throughout their schooling.
Homeschool Support and Groups in West Virginia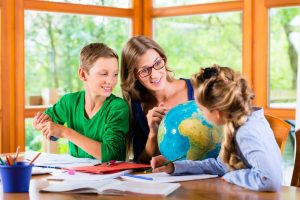 Transitioning to homeschool education can be daunting for both the parent and student. Luckily, many organizations and groups provide homeschoolers with advice and resources throughout their homeschool journey. Home associations are statewide organizations that offer numerous benefits for members and non-members across the state. Almost every state has at least one homeschool association, but West Virginia is lucky enough to have two.
Christian Home Educators of West Virginia (CHEWV) is an association the protects and advances home education by offering resources to homeschoolers, specifically information about legislation and current and pending issues.
West Virginia Home Educators Association (WVHEA) is a secular organization that offers an information contact line, contacts for homeschool help in each county, a regular newsletter, and various homeschool events throughout the year.
In addition to homeschool association, support groups and cooperatives allow homeschoolers to meet other parents and students in their areas. Some homeschool support groups operate online via Facebook or online forums; however, many regularly meet in person. Support groups are for home educators to share experiences and receive advice about all things relating to homeschool. There are many homeschool support groups in West Virginia based on city or region, as well as several groups founded on religious values. The following are just a few examples of the many homeschool support groups out there:
Homeschool cooperatives or co-ops are more academic-focused and give homeschoolers the chance to participate in group learning. Co-ops are volunteer-based groups typically taught by alternating parents or hired tutors. Some co-ops focus on a specific subject area, while others structure lessons around religious beliefs. There are a wide variety of homeschool co-ops in West Virginia, so you are sure to find a group that aligns with your family's beliefs and needs. Most homeschool support groups and co-ops have Facebook pages, so you can easily find one with a Facebook search.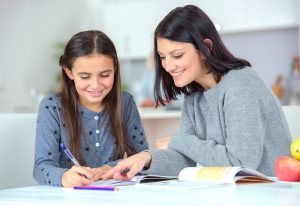 How to Start Homeschooling in West Virginia
If you are new to home education, it can be a nerve-wracking transition. Fortunately, there are many resources available to help you start homeschooling in West Virginia. First, you will want to research the two homeschooling options and select one that you won't have trouble following. Your next steps will vary based on this decision.
You will also need to create a homeschool curriculum or choose a program, such as Power Homeschool. Both parents and students have access to various resources in addition to the online curriculum that guides instruction. Learn more about Power Homeschool and how we can help you get started homeschooling today!
Homeschool Field Trips in West Virginia
Field trips allow lessons and concepts come to life in the eyes of students. West Virginia has many options when it comes to field trip destinations, including historical sites, museums, zoos, and so much more. Some places even have special events or programs for homeschoolers. The following are just a few of the many field trip options available to West Virginia homeschool families.
Power Homeschool an online curriculum with tools and resources to help families throughout their homeschool journeys. For more information about how you can get started with Power Homeschool, contact us today!
Disclaimer: The information provided on this web page is for general information purposes only. The information provided does not constitute legal advice and may not contain the most up-to-date information.