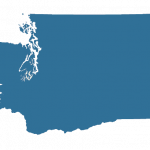 A Guide to Homeschooling in Washington
Washington State legalized home education in 1985, and since then, thousands of families have successfully homeschooled their children. Power Homeschool's Guide to Homeschooling in Washington provides useful information for anyone thinking about homeschooling their children, including requirements, support groups, field trips, and how to get started.
Homeschool Laws and Requirements in Washington
Homeschool laws are regulated by state governments, which means each state has slightly different regulations and requirements for homeschoolers. Washington has some of the most stringent requirements, so be sure to make sure you can abide by all of them. Parents must have certain qualifications, such as a minimum of college credits or complete a homeschool course.
Home educators must also consider the legal paperwork, required subjects, annual assessments, and minimum days of instruction, among other items. For detailed information about the homeschool requirements in Washington, the Home School Defense Association and Washington State Board of Education both provide thorough guidelines. We also suggest consulting a homeschool association for legal advice if you have any questions or concerns.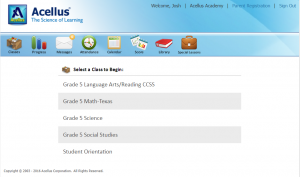 Record Keeping
Maintaining detailed records is an important part of homeschooling. In Washington, home educators must keep their students' annual test scores or assessment reports, immunization records, and other records that relate to their child's education.
Power Homeschool makes it easy for parents to keep thorough records of each child's homeschool education. The online program allows homeschoolers to access report cards, track progress, create transcripts, and download coursework samples all through an app.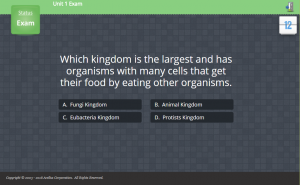 Homeschool Standardized Assessments in Washington
Every homeschool student must participate in an annual assessment. Standardized tests administered by a qualified person is one method to fulfill this requirement. The Washington Comprehensive Assessment Program is a new standardized test that uses short, computer-based tests. The test assesses reading, math, writing, and science. Homeschoolers can also take nationally normed standardized tests to fulfill the annual assessment requirement.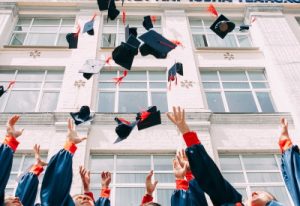 Homeschool Graduation Requirements in Washington
In Washington, it is up to the homeschool parents to set the qualifications for graduation and issue their own diploma to students. Many home educators will set requirements based on what the students want to do after high school, whether its attend college or explore career opportunities. It is a good idea to research the admissions eligibility requirements for the college that the student want to pursue.
Homeschool Support and Groups in Washington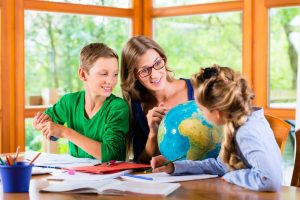 Having a support system will greatly enhance the homeschool process, and Washington offers plenty of opportunities to meet other homeschoolers in your area. Homeschool associations, support groups, and cooperatives all exist to enhance home education. Washington Homeschool Organization (WHO) is a statewide, membership organization that provide information and support to homeschool families. Membership benefits include free admission to a curriculum event, scholarships, graduation ceremony, and early registration to WHO-sponsored events.
In addition to joining WHO, homeschoolers in Washington have many homeschool support groups and cooperatives to choose from for additional support and ways to meet other families. Homeschool support groups either meet regularly in person or operate solely in an online forum, such as Facebook. Students can also meet other homeschoolers through these support groups. There are many homeschool support groups available in Washington, but a few examples of these homeschool groups include:
Homeschool cooperatives, or co-ops, are volunteer-based groups that give homeschoolers opportunities to learn in a group setting alongside peers. Some co-ops are general while other focus on a particular subject, such as STEM. These groups may also be secular or base instruction around religious beliefs. Most of these groups have Facebook pages, so you can find a co-op that fits your family's needs with a simple Facebook search. WHO also offers a long list of homeschool support groups and co-ops in Washington separated by counties.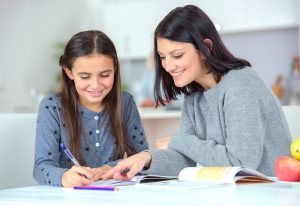 How to Start Homeschool in Washington
If you are considering homeschool for your child, you are probably wondering how to begin home education. The first step is to do as much research as you can about the homeschool laws and requirements in Washington to ensure you can abide by all the guidelines. Washington has several steps to establishing your homeschool. Once you file the notice of intent to homeschool, you'll need to create a homeschool curriculum or select a program.
Power Homeschool is an online homeschool curriculum that provides a variety of courses as well as tools and resources to help both parents and students. Jump-start your homeschool journey with Power Homeschool today!
Homeschool Field Trips in Washington
One of the many benefits of homeschooling is having more flexibility than a traditional classroom, and often this also means being able to go on more field trips. Washington has many options when it comes to fields trip, but the following are several examples to give you some ideas:
Power Homeschool is pleased to offer homeschoolers with numerous tools and resources help them through their education. Contact us if you have any questions about how we can help you!
Disclaimer: The information provided on this web page is for general information purposes only. The information provided does not constitute legal advice and may not contain the most up-to-date information.