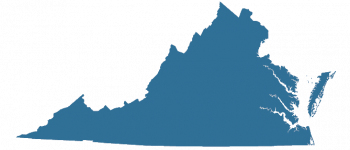 Guide to Homeschooling in Virginia
As the decision to homeschool is becoming more popular across the United States, more parents are struggling to find accurate information about the requirements, resources, and support in their state. For this reason, Power Homeschool provides this guide for parents that want to homeschool in the state of Virginia.
Virginia Homeschool Laws and Requirements
Homeschool was legalized in 1984, and since then, thousands of Virginians have successfully educated their children at home. Since state laws regulate homeschool requirements, you should thoroughly research the regulations in Virginia to make sure you can abide by the guidelines.
Virginia requires parents to have achieved certain education levels as well as submit certain paperwork and reports. The Virginia Department of Education outlines everything to know about legally homeschooling your child in the state.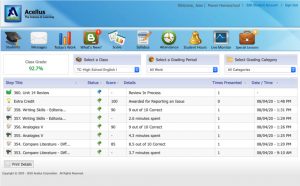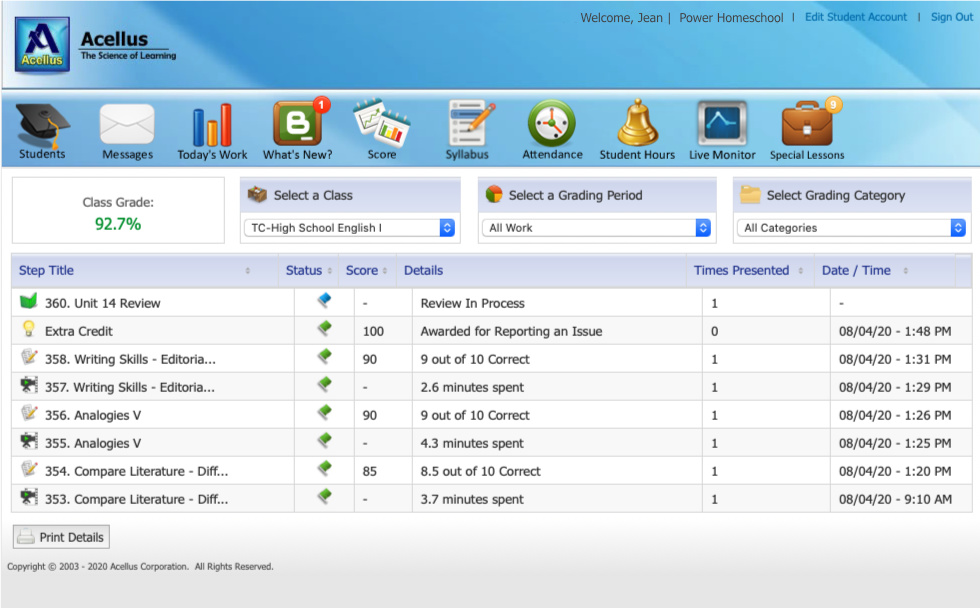 Record Keeping
Not every state requires parents to keep records and submit reports; however, we recommend that every homeschool parent keeps detailed records of their student's education. This includes coursework examples, progress reports, attendance, subjects covered, standardized test scores, and anything else relevant to their education.
Power Homeschool's online program makes maintaining thorough records easy. Parents can access grades, reports, course materials, and transcripts on the Acellus app with their parent login. Keeping these things on file helps students when they finish high school and move on to college or the working world.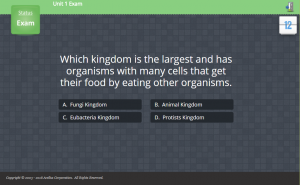 Virginia Standardized Assessments
Although homeschoolers in Virginia do not need to participate in standardized testing, many parents use these tests to track progress and make sure that their students do not have any gaps in their knowledge. The Virginia Standards of Learning (SOL) assess the progress of students in reading, mathematics, writing, science, and history/social studies. Public school students must take this test between third and eighth grade. Homeschoolers can also participate in national standardized tests.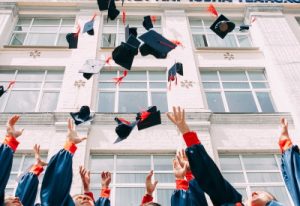 Homeschool Graduation Requirements in Virginia
In Virginia, a homeschool parent acts as an administrator, planner, teacher, and facilitator. Therefore, parents are responsible for presenting students with a diploma. The homeschool parent should outline a course of study that aligns with what the student wants to do after high school, whether that is attending college, applying for jobs, or enlisting in the military.
Homeschool Groups and Support in Virginia
New homeschoolers often have many questions about the best curriculum, learning activities, extracurriculars, and anything else that affects their children's education. Homeschool associations, support groups, and co-ops exist to provide new and seasoned homeschool families with resources and help to have positive experiences with home education. The state of Virginia has plenty of these tools to help homeschooling families.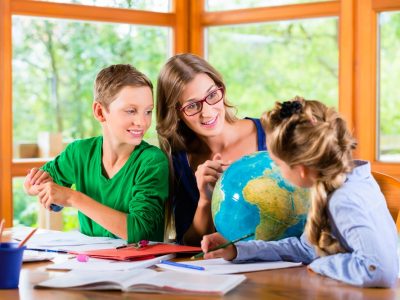 Virginia has two statewide homeschool associations, with each having various resources and perks for members.
Home Educators Association of Virginia (HEAV) is a faith-based organization the serves the homeschoolers of Virginia through information, legislation, and resources. HEAV offers legal assistance, special events, magazines, e-newsletters, and so much more!
The Organization of Virginia Homeschoolers (VAHomeschoolers) is a secular organization open to families in all backgrounds, religions, and politics. It provides resources, events, and information as well as advocates for the rights of home educators in Virginia.
Associations are very beneficial to homeschool families because of the credible information and helpful resources they provide. Homeschool support groups and co-ops, however, are available to parents and students to meet regularly and discuss and share personal homeschooling experiences.
Virginia has many homeschool support groups for any given area. Most of these groups have Facebook pages so that you can find them with an easy search. Support groups allow families to meet others who homeschool in Virginia, organize events, and meet up for extracurriculars.
In addition to homeschool support groups, families can join homeschool cooperatives, or co-ops. These are more focused on academics than support groups are and provide opportunities for group learning. Parents typically volunteer to provide instruction or hire tutors. Co-ops can be focused on a typical subject like STEM or structured around religious values and beliefs. No matter what your family is looking for, you are sure to find a homeschool support group or co-op that aligns with your needs and values.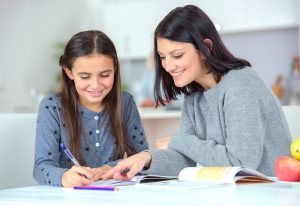 How to Get Started Homeschooling in Virginia
Before you get started homeschooling in Virginia, there are a few things that you should consider. First, do as much research as you can about the laws and regulations in your state. Virginia's requirements are straightforward, but they can always change, so make sure you have the most up-to-date information.
After filing the necessary paperwork and notifying your child's school, you will need to select a homeschool curriculum program. Power Homeschool provides an online curriculum for K-12 students as well as tools and resources to help parents provide the best homeschool education possible. Get started with us today!
Homeschool Field Trips in Virginia
Homeschool offers a long list of benefits, such as flexibility, freedom, and more quality time with family. The ability to go on more field trips and experience more hands-on learning is yet another benefit of homeschool. Field trips are a great way to enhance any homeschool curriculum. Virginia has no shortage of museums, nature centers, and monuments. With Washington D.C. so close, Virginia homeschoolers have so many national treasures at their fingertips. Below, we provide a few of the many field trips available in the state of Virginia.
Coastal Plain Region of Virginia
Central Virginia
Virginia State Capitol in Richmond: As one of the original U.S. colonies, Virginia is rich with history. Learn about the state's history, government, and culture at the capitol building designed by Thomas Jefferson in 1985.
Children's Science Center in Fairfax: This science museum offers homeschool memberships, allowing homeschool students to be immersed in all things STEM-related. With interactive exhibits and special events, young scientists have access to many learning opportunities.
James Monroe's Highland in Charlottesville: From 1799 to 1823, the fifth U.S. president lived in the Highland Estate. Today, visitors can tour the property and learn about Monroe's impact on American history.
Appalachian Plateau Region and Western Virginia
Skyline Caverns in Front Royal: For students learning about geology, minerals, and the water cycle, these caverns are a great way to see their studies come to life.
Thomas Jefferson' Poplar Forest in Forest: As his retreat home, Poplar Forest displays Thomas Jefferson's love of landscape and architectural creations. Visitors can tour the property and learn about the president's private world through restored architecture and artifacts.
Booker T. Washington National Monument in Hardy: Learn about an abolitionist who was born into slavery, but later in life became an American educator, author, and advisor to U.S. presidents.
Power Homeschool is not only an online K-12 curriculum but also offers numerous resources to help homeschool any parent provide rewarding a home education to their student. Contact us for more information about how our curriculum can help your family.
Disclaimer: The information provided on this web page is for general information purposes only. The information provided does not constitute legal advice and may not contain the most up-to-date information.