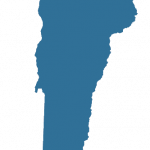 Guide to Homeschooling in Vermont
Families in Vermont have the option to homeschool their children. While homeschooling can be a rewarding experience, it is vital that you know all of the laws and regulations regarding this endeavor before you get started. Here is our guide to homeschooling in Vermont.
Vermont Homeschooling Laws and Requirements
Understanding the homeschooling laws in Vermont prior to getting started is essential to ensuring that you are following all of the laws. Each state has its own specific set of requirements that both parents and students must meet.
In Vermont, children must be enrolled in school from ages six to 16. In addition to the compulsory school attendance age, many states also require that parents meet certain education standards before homeschooling their children. Other possible requirements include the teaching of certain subjects, a minimum number of school days per year, and a declaration of homeschooling to formally withdraw your child from their public or private school.
While not all states require a formal withdraw from public or private schools, it is a good idea to do so to ensure that your child isn't considered truant, which could lead to legal troubles.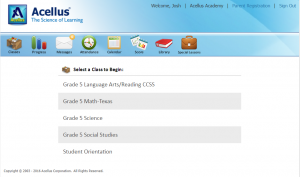 Record Keeping
Record keeping isn't required in every state, but at Power Homeschool, we encourage all homeschooling families to keep detailed records of attendance, curriculum, grades, assignments, and anything else that could be considered useful should you ever decide to re-enroll your child in a school outside of your home or move to a new state. These records can also be helpful should homeschooling laws ever change in your state.
Our online parent portal lets parents easily download any documents that they may need to prove that they are following laws in that state in which they live. The parent portal is completely separate from the student portal.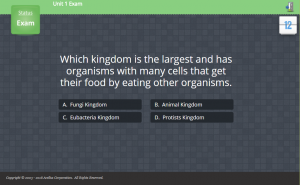 Vermont Standardized Assessments
Standardized assessments are a great way for homeschooling parents to check on their child's progress in relation to other students their age and grade level. While homeschoolers aren't required to take these tests in every state, many homeschooling families opt into the tests to make sure that their curriculum is meeting their expectations and helping their child achieve what public and private school peers are also being taught.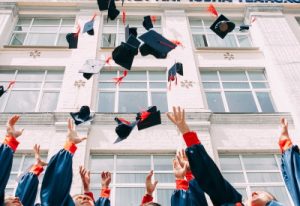 Vermont Homeschool Graduation Requirements
In Vermont, homeschool graduation requirements are set by the homeschool, which means that parents decide when students are eligible for graduation in adherence to any laws that the state requires homeschoolers to follow. Parents might find that it is a good idea to start a discussion with their children early about their goals post-high school graduation. This can help parents tailor their student's education to their future education and career path. Look into specific colleges, technical schools, and potential employers and what their requirements are for student admission or eligibility.
Parents are free to issue diplomas themselves once graduation requirements have been met.
Homeschooling Groups and Support in Vermont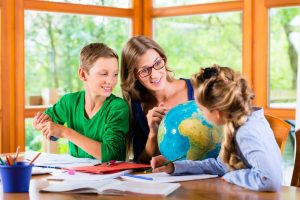 Homeschooling support groups and co-ops are often created by parents involved in homeschooling. These groups give families the opportunity to share resources, advice, and information about homeschooling with one another. Homeschooling groups also might offer group activities, meet-ups, events, and other opportunities.
Unlike support groups, co-ops tend to be more focused on academics. Some co-ops offer weekly or monthly learning opportunities for homeschooling families. In co-ops, parents might also alternate teaching either various subjects to homeschooled students.
Both of these types of groups offer homeschooling families the ability to come together to home educate their children based on their age and interests. These groups can help families with homeschooling support, legal advice, resources, and other information.
Here are a few options for support groups in Vermont: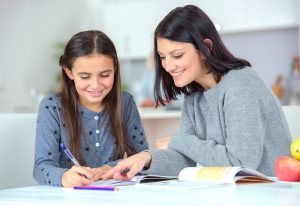 How to Get Started Homeschooling in Vermont
To get started homeschooling your children in Vermont, check out our handy guide. Step one should always be to research the laws and regulations about homeschooling in Vermont. This will help you avoid legal trouble with your state government.
Choosing a curriculum is also a big step for homeschooling families. Power Homeschool is an online K-12 curriculum with a variety of courses to choose from. In addition to these courses, our program offers tools and resources to help new homeschoolers transition to at-home learning.
Vermont Homeschool Field Trips
Vermont is rich with history, which means that there are all kinds of places that you could take your child on amazing field trips. In addition to historical sites, there are zoos, museums, and other places where learning and adventure meet. Here are a few ideas for you:
Bennington Museum in Bennington: The Bennington Museum has exhibits showcasing art, history, and innovation. Exhibits contain artifacts from the 18th century until today.
Brattleboro Museum and Art Center in Brattleboro: Founded in 1972, the Brattleboro Museum and Art Center features works from living artists in six galleries that rotate every three to four months, meaning that there is something new to see at the museum frequently. The museum also hosts cultural and educational events.
Fairbanks Museum and Planetarium in Johnsbury: This natural history museum has over 30,000 pieces in its collection. The planetarium at this museum is the only one in the state.
Montshire Museum of Science in Norwich: With more than 150 science exhibits at this 100-acre museum, there is something every student can learn. This museum offers many hands-on experiments for students to participate in.
Rock of Ages in Barre: Tour the Rock of Ages quarry during the warm months of the year. During the tour, you can see how Vermont granite and marble are manufactured and browse historical exhibits. The tour takes you to the overlook at the Smith Quarry, where you can look down nearly 600 feet into the largest operating deep-hole, dimension granite quarry in the world.
Shelburne Museum in Shelburne: This museum is coveted for its rich experience of American history, design, and art. There are 45-acres to explore, featuring 39 structures. Children often love to explore the gardens when the weather is nice.
Vermont Teddy Bear Company in Shelburne: Take a tour of the Vermont Teddy Bear Company factory, where you will see teddy bears made by hand. This tour is both fun and informative. Kids 12 and under can tour the factory for free.
We hope this handy guide provides homeschool parents with the resources and information they need to get started with homeschooling in Vermont. If you have any questions about Power Homeschool's online curriculum, contact us today!
Disclaimer: The information provided on this web page is for general information purposes only. The information provided does not constitute legal advice and may not contain the most up-to-date information.