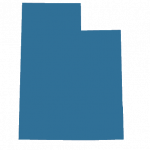 Guide to Homeschooling in Utah
Homeschooling is just one option that parents have when it comes to educating their children, and it can be an extremely rewarding experience. However, it is important that you follow all of the laws that your state has in place for homeschooling. Here is our guide to homeschooling in Utah.
Utah Homeschooling Laws and Requirements
Homeschooling laws vary by state, and it can be complicated to sift through all of the legalities of homeschooling in your state. It is vital that you know the homeschooling laws in Utah before you make the decision to homeschool your children.
Utah requires students to attend school from age six to 18. This goes for students in public schools, private schools, and homeschools. Many states have numerous homeschool requirements, including a set minimum number of school days per year, specific subjects that must be taught, and dictated level of education that the teaching parent must have received before eligible to homeschool.
Not all states require you to formally withdraw your student from a public or private school, but we always encourage parents to do so just to be safe. You don't want your student to be considered truant, which could land you in legal trouble.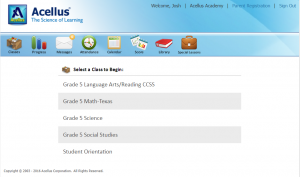 Record Keeping
Keeping detailed records is another step that we encourage parents to make when homeschooling. Keep records of attendance, curriculum, grades, assignments, and more. These records could be helpful should you ever need to re-enroll your child in public or private school or the laws in your state change.
Power Homeschool's parent portal makes recordkeeping easy for homeschooling parents. All of the documents you could ever need are stored in this portal for your convenience. The parent portal is completely separate from the student portal but both can be accessed through the Acellus app.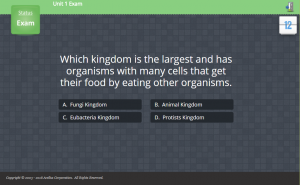 Utah Standardized Assessments
Homeschool families often use standardized assessments to track their child's progress. These assessments can determine whether your child is meeting the expectations of students in that same age level. In many states, these tests aren't required for homeschool students, but can be a great way to find gaps in their curriculum.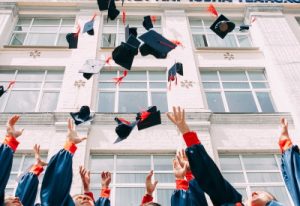 Utah Homeschool Graduation Requirements
Homeschool students in Utah will have their graduation requirements set by their homeschool. This means that parents are free to issue their students a diploma when they see fit as long as all state requirements have been met. In most cases, it is a good idea for parents and students to discuss post-graduation goals early on. This allows parents to tailor the curriculum to their child's future needs. Look into specific colleges, technical schools, and potential employers and what their requirements are for student admission or eligibility.
Homeschooling Groups and Support in Utah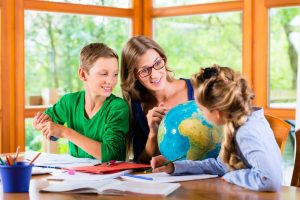 Homeschoolers in Utah are lucky to have the support of two different homeschool associations. Both the Utah Home Education Association and the Utah Christian Homeschool Association provide valuable resources to homeschooling families in the state. These organizations can provide legal counsel, advice, resources, and other information to families in need.
Support groups and co-ops are organizations that are generally created by homeschooling parents that provide families in the area the opportunity to learn and share resources, advice, and information with others. These groups might also host activities, meet-ups, events, and other opportunities.
Co-ops tend to be more academic-focused. Some host weekly or monthly lessons for homeschooling families, and parents might alternate teaching courses to students.
Both of these types of groups offer homeschooling families the ability to come together to home educate their children based on their age and interests.
Here are a few options for support groups in Utah: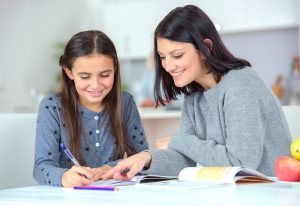 How to Get Started Homeschooling in Utah
Getting started is often the most challenging part of homeschooling. Our handy guide can be a useful tool for parents who are trying to start a homeschooling operation. However, step one should always be to research the laws and regulations about homeschooling in your state. This knowledge will help you avoid legal trouble with your state government.
Power Homeschool is an online K-12 curriculum with a variety of courses to choose from. In addition to these courses, our program offers tools and resources to help new homeschoolers transition to at-home learning.
Utah Homeschool Field Trips
Field trip opportunities are unlimited for homeschooling families. Outings to places like museums, historical sites, and zoos are the perfect addition to classroom lessons. Here are a few field trip ideas for families in Utah.
We hope this handy guide provides homeschool parents with the resources and information they need to get started with homeschooling in Utah. If you have any questions about Power Homeschool's online curriculum, contact us today!
Disclaimer: The information provided on this web page is for general information purposes only. The information provided does not constitute legal advice and may not contain the most up-to-date information.