Guide to Homeschooling in Tennessee
Parents in Tennessee may choose to educate their own children (ages 7-16), by choosing one of three distinct options. Whether your student is just starting their education with homeschool or transitioning from a public or private school, Power Homeschool wants to make sure families in Tennessee are set up for success and we have resources to help you get started!
Tennessee Homeschool Laws and Requirements
If you are looking to implement a Homeschool program for your students, be sure to do independent research about the laws and requirements specific to the state of Tennessee. More information may be found through the Tennessee Department of Education page, but much will be covered here.  The Tennessee Homeschool law states: "A homeschool is a school conducted or directed by a parent or parents or a legal guardian or guardians for their own children."
In Tennessee, Homeschooling is permissible by enrolling your student in one of the three types of schools: Independent Home school, Church-Related School (CRS), and Accredited Online School.
Here we will primarily focus on the requirements of an Independent Home School:
Teaching Qualifications
You do not need to have a teaching certificate to home school your kids!  A minimum of a high school diploma or GED is all that is required.
Notice of Intent
Parents must file a notice of intent to homeschool before the start of each school year to your local school district's superintendent (LEA – Local Education Agency). Information required includes students' names, ages, grades as well as the location of your home school and the curriculum you will be using (specific subjects are not required).  You will need to include the proposed hours of instruction as well as your qualifications (High school diploma or GED is required).
Proof of Immunization
Immunization proof or a medical/religious exemption for your child is required to accompany your notice of Intent.
Hours of Instruction
When homeschooling in Tennessee, you are required to provide instruction for a least 4 hours per day, for 180 days (each academic year).
Attendance Records
You must maintain attendance records and submit them at the end of each school year to the LEA. An attendance reporting form is available on the Tennessee Department of Education's website.  These records must be available for inspection at all times.
Standardized Testing
In grades 5, 7, and 9, your child must take a standardized test based on the grade level state curriculum in Reading/Language Arts, Math, Science, and Social Studies.
Tennessee State Testing & Graduation Requirements
In grades 5, 7, and 9, your child must take a standardized test based on the grade level state curriculum in Reading/Language Arts, Math, Science, and Social Studies. These tests (TCAP or End of Course Assessments) are administered by the commissioner of education, by someone designated by the commissioner, or by a professional and approved testing service approved by the LEA (Local Education Agency). For families wishing to use an approved testing service, the test would need to be standardized, administered by a professional testing service within 30 days of the statewide assessments, and the results provided to the LEA for review. Here is more information and an overview of testing in Tennessee (tn.gov).
Tennessee Homeschool Graduation Requirements
If your family is independently homeschooling, most of the requirements are up to you!  However, you may choose to follow the public school's suggested graduation requirements as a good rule of thumb.
For student's who are college-bound, make sure you research and understand the criteria for admission to the schools your student may be interested in attending. This will help you better understand which benchmarks need to be met on the way to graduation.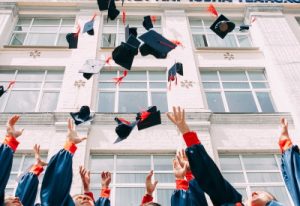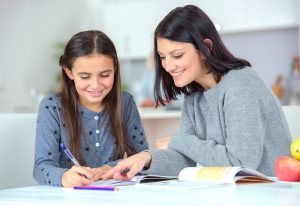 How to Get Started Homeschooling in Tennessee
Deciding to homeschool your children can be nerve-racking. If you are starting to homeschool in Tennessee for the first time, there are certain things you can do to ensure a smooth transition for your whole family. After researching the homeschool laws and requirements in Tennessee, you will want to select a homeschool curriculum.
Power Homeschool's online curriculum is available for K-12 students with courses available in a variety of subjects, including mathematics, language arts and reading, science, social studies, foreign languages, health, and other electives. Both parents and students have access to numerous services that enhance the learning experience. Start your homeschooling journey with us today!
Homeschooling Groups and Support in Tennessee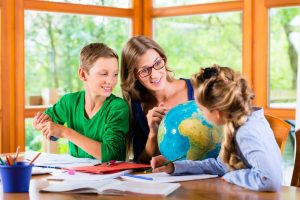 The support for homeschoolers has grown nationwide. Every state has various supportive organizations like associations and groups for homeschooling parents and students. The TN Home Education Association (THEA) is a Christian-led organization that offers memberships at the state and local levels. The organization is split into seven districts, with each district having a designated chapter. Many of the THEA's resources and assistance are available to everyone; however, members get some additional perks, including annual Rally Days, high school proms, a members-only portion of chapter websites, used books, discounts, and newsletters.
In addition to Tennessee's statewide association, homeschool families can join homeschool support groups and co-ops. Homeschool support groups offer support and advice as well as field trips and other learning activities. Co-ops are more focused on academic enrichment through group learning. Some co-ops concentrate on a certain subject, while others are structured around religious beliefs. No matter what your beliefs are or where you live, you'll be able to find a homeschool support group or co-op in your area. To find either of these groups, you can start by searching your town or region on Facebook.
Homeschool Field Trips in Tennessee
One of the benefits of homeschooling is the opportunity to go on field trips more frequently than students in traditional schools. Tennessee has no shortage of museums, state parks, historical sites, and many more educational experiences for learners of all ages.
Power Homeschool aims to provide every student and parent with the resources need to achieve a successful homeschool education no matter which state they live in. If you have any questions about Power Homeschool's online curriculum, contact us at 800-941-8100 or visit our FAQ.
Disclaimer: The information provided on this web page is for general information purposes only. The information provided does not constitute legal advice and may not contain the most up-to-date information.