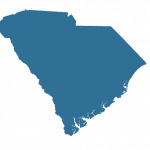 Homeschooling in South Carolina
The decision to homeschool is a big one. It truly changes how you live your life. In South Carolina, homeschooling is an option for parents who aren't satisfied with public or private schools in the area for whatever reason. At Power Homeschool, we give these parents an easy platform for teaching their children in their own homes.
South Carolina Homeschooling Laws and Requirements
Before you start homeschooling your children in South Carolina, it is important that you understand all of the laws surrounding this venture. In many states, parents are required to meet minimum education standards themselves before they are allowed to homeschool their children. Additional requirements could include the teaching of specific subjects, a minimum number of school days per year, and many other things. For this reason, it is very important to fully understand all of the South Carolina homeschooling laws.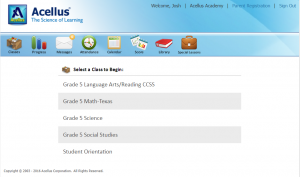 Record Keeping
While not all states require detailed record-keeping, it is always a good idea to keep records of attendance, assignments, grades, progress reports, and anything else that could be useful should laws change, you decide to move to a new state, or you decide to enroll your children in a public or private school.
Power Homeschool offers an online parent portal that allows parents to easily download any documents that they may need to prove that they are following laws in whichever state they live.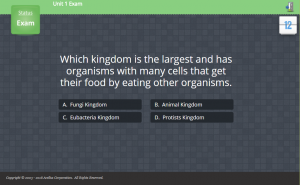 South Carolina Standardized Assessments
In South Carolina, homeschool students will need to take state tests determined by their grade level. These tests must be administered by a certified school district employee. Your child can take these tests with other students from a public school, or you can make special arrangements to have your child take the test at their place of instruction. Parents are required to pay any fees associated with these tests and the administrator.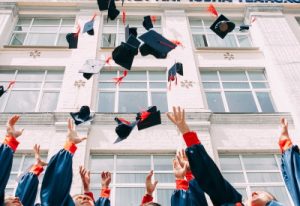 South Carolina Homeschool Graduation Requirements
Parents who homeschool their children in South Carolina should begin to explore their student's next step earlier than children do in public schools. Look into specific colleges, technical schools, and potential employers and what their requirements are for student admission or eligibility.
Since homeschools set their own graduation requirements, you can tailor your child's education to their unique needs and desires for their post-graduation life. Diplomas are issued by the homeschool, so parents are free to provide a diploma for their student once they have reached the graduation requirements.
Homeschooling Groups and Support in South Carolina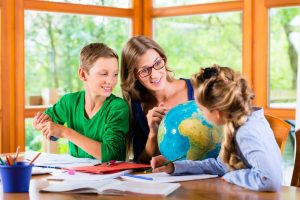 The level of support for homeschooling families has dramatically increased in recent years. The resources and support groups in South Carolina can make getting started a lot easier for many families. South Carolina is home to numerous homeschool associations, co-ops, and support groups.
Homeschool accountability groups are common in South Carolina because some families choose to homeschool their children under these organizations. With around 40 different homeschool accountability groups in the state, there is bound to be one that your family jives well with. These groups often have membership fees and require families to fill out applications.
In addition to homeschool accountability groups, the state is also home to a number of support groups and co-ops. These groups can help families with homeschooling support, legal advice, resources, and other information. Here are a few options:
Usually created by parents, these networks allow parents to share information, advice, and resources. Homeschool support groups may offer regular activities for parents and students, such as field trips, book clubs, and other special events.
Co-ops are typically more focused on academics; they may offer weekly learning opportunities. In co-ops, parents often alternate teaching either general subjects or have a more specific focus like STEM or fine arts.
Both types of groups can help you educate your child based on their age and interests. Family values often come into play as well. While many groups are secular, others are based on religious beliefs.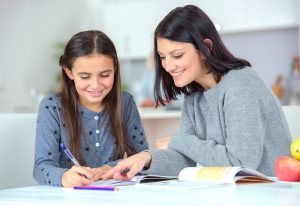 How to Get Started Homeschooling in South Carolina
If you are considering homeschool for your child, you are probably wondering how to get started. The first place to start is obviously researching the regulations in South Carolina that you will be required to follow as homeschool parents.
Choosing a curriculum is also a big step. Power Homeschool aims to make homeschooling as easy as possible for parents, and we provide families with as much information as possible to get started on the right foot.
South Carolina Homeschool Field Trips
Field trips are a big part of the learning experience. Students who are homeschooled have the flexibility to go on even more field trips than those in public or private schools. South Carolina is rich with history and wildlife that your homeschoolers can explore. Here are a few of the field trip options you might wish to participate in with your student in South Carolina.
Northern South Carolina
Coastal South Carolina
Central South Carolina
EdVenture Columbia in Columbia: The interactive exhibits at EdVenture Columbia are designed to spark imagination and excite children of all ages. Many of the exhibits at EdVenture are geared around STEM fields. The seasonal exhibits change frequently, meaning that each trip you can experience something completely new.
Riverbanks Zoo in Columbia: Explore various animal exhibits and zipline through the zoo at the Riverbanks Zoo. There is also a botanical garden and ropes course.
Hitchcock Woods in Aiken: The 2100-acre longleaf pine forest is home to trails that hikers, runners, and equestrians use. The woods are also home to the Aiken Horse Show in each April and the Festival of the Woods each September.
We hope this provides homeschool parents and students with resources and information to get started with homeschooling in South Carolina. If you have any questions about Power Homeschool's online curriculum, contact us today!
Disclaimer: The information provided on this web page is for general information purposes only. The information provided does not constitute legal advice and may not contain the most up-to-date information.