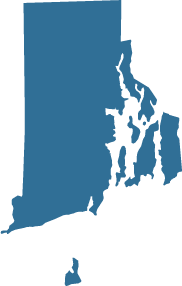 Guide to Homeschooling in Rhode Island
Choosing to home educate your child is a big decision. If you are thinking about homeschooling in Rhode Island, there are certain things to consider before making the switch. Power Homeschool's Guide to Homeschooling in Rhode Island highlights the requirements, necessary record-keeping, support groups, and more!
Homeschool Laws and Requirements in Rhode Island
Although homeschool is legal in every state, some state laws are stricter than others when it comes to homeschooling. In Rhode Island, local school districts determine most of the homeschool guidelines; however, there are things to consider at a state level, as well. First, you must submit a notice of intent to homeschool to your student's school district. Depending on your school district, you may also need to consider attendance and subject requirements.
Rhode Island homeschoolers have a variety of resources to learn more about the legal requirements of homeschooling in the state. We recommended that homeschoolers reach out to the Rhode Island Department of Education or Home School Legal Defense Association for specific questions.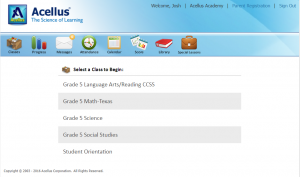 Record Keeping
In Rhode Island, homeschoolers will need to keep homeschooling records and submit them to their local school district. This includes attendance and may also include end-of-year reports depending on the school district in which you live.
In addition to the required records that parents must maintain, it is always a good idea to keep records of everything pertaining to a student's homeschool education. This includes progress reports, transcripts, and samples of course work as well as immunization records and standardized testing results. These things are beneficial to have on hand when the student applies to college or transfers to a public or private school.
Power Homeschool's online program makes it easy to keep thorough homeschooling records. With their login, parents can access reports, track attendance, and download course materials to keep on file.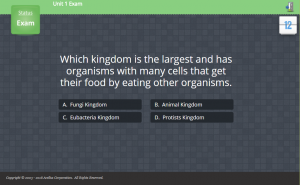 Homeschool Standardized Assessments in Rhode Island
Although Rhode Island does not require homeschool students to participate in standardized tests, many parents use these to track progress and assess how students are doing compared to their traditionally taught peers. The New England Common Assessment Program (NECAP) and the Rhode Island Grade Level Expectation (GLEs) are options available to Rhode Island families. Homeschoolers can also take nationally normed standardized tests. High school students should also consider taking the SAT or ACT if they plan to go to college.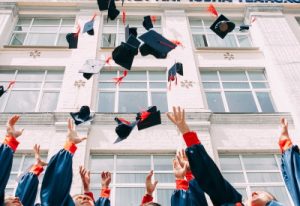 Homeschool Graduation Requirements in Rhode Island
In Rhode Island, parents are responsible for establishing graduation requirements and issuing high school diplomas to their students. Homeschool diplomas are equal to that of diplomas issued by local school districts. We encourage parents to set graduation requirements based on what students plan to do after high school. Trade schools, colleges, universities, and employers like the military will share their admissions policies for homeschool students.
Homeschool Support and Groups in Rhode Island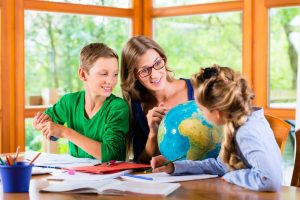 Getting involved in your local homeschool community is a great way to enhance the home education process. Despite Rhode Island being one of the smallest states, it still has a variety of groups that homeschoolers can join. Homeschool support groups let parents share advice and stories while allowing students to socialize with peers. These groups may meet regularly in person, communicate mostly online, or a combination of both. Homeschool groups may also organize events, field trips, or other enrichment activities.
In addition to homeschool support groups, homeschool cooperatives (co-ops) are beneficial to homeschoolers because they allow students to learn in group settings. While homeschool co-ops can be general, most have a particular focus like a specific subject or providing religion-inspired instruction. Both homeschool support groups and co-ops are usually easy to find online because most of these groups have Facebook pages or websites.
There are many different types of support groups available to Rhode Island homeschoolers. To give you an idea of the support available to homeschoolers in Rhode Island, here are a few examples: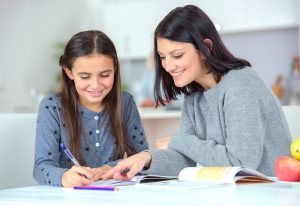 How to Start Homeschooling in Rhode Island
Making decisions about your child's education is never easy. You'll likely have a lot of questions about how to get started. First, you should research homeschooling as well as the laws and requirements in your state for ensure it is the right fit. In Rhode Island, you will need to submit a notice of intent to homeschool that includes each of your students' names and birthdays as well as your address.
Because Rhode Island has subject requirements, you'll need to select an online curriculum program that fulfills these guidelines. Power Homeschool's online curriculum is available for K-12 students, and offers courses in mathematics, language arts and reading, science, and social studies as well as electives, foreign languages, and more.
Homeschool Field Trips in Rhode Island
Field trips are a great way to enhance any curriculum; however, homeschoolers are fortunate to have more freedom and flexibility to incorporate field trips and other enrichment activities more frequently than the traditional classroom. With Rhode Island being in New England, the state is home to plenty of historic sites, art museums, science centers, and more. The following are just a few examples of field trips in Rhode Island, to give you and your student ideas for where to plan your next field trip.
In addition to our K-12 online homeschool curriculum, Power Homeschool provides tools and resources to help parents and students throughout their homeschool journey. If you have any questions about how we can help you get started, please contact us today!
Disclaimer: The information provided on this web page is for general information purposes only. The information provided does not constitute legal advice and may not contain the most up-to-date information.