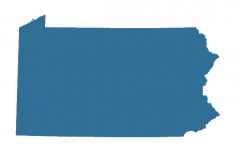 Guide to Homeschooling in Pennsylvania
Whether you are new to homeschooling or are a seasoned homeschooler moving to Pennsylvania, there are some important things you should know to help you throughout your homeschool journey. Power Homeschool's Guide to Homeschooling in Pennsylvania offers homeschoolers resources about the laws and regulations, standardized testing, support groups, and more!
Homeschool Laws and Requirements in Pennsylvania
Homeschool laws are regulated by state governments, and Pennsylvania is considered one of the most regulated states when it comes to homeschooling. Parents must consider compulsory age requirements, parent qualifications, legal paperwork, and annual evaluations.
The Home School Legal Defense Association and Pennsylvania Department of Education both provide detailed information about the requirements for those considering home education. We also encourage families to reach out to homeschool associations in Pennsylvania for further information about legally homeschooling in the state.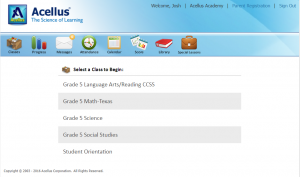 Record Keeping
Pennsylvania state laws require parents to keep detailed records. An attendance log, samples of course work, standardized test results, and annual evaluations are all important items to keep on file for each student within the homeschool.
Power Homeschool online parent portal makes it easy to keep meticulous records. Our online program tracks attendance, grades, student performance, and more, which parents can access through our easy-to-use app.
Each homeschool student in Pennsylvania must be evaluated by a qualified personell annually to make sure they are receiving an adequate education. Qualified evaluators include clinical or school psychologists, certified teachers with two years of experience, non-public school teachers or administrators with two years of experience, and other qualified individuals who are approved by the superintendent.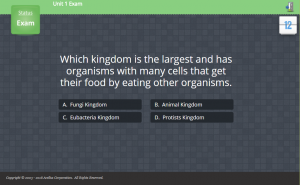 Homeschool Standardized Assessments in Pennsylvania
Pennsylvania regulations require homeschool students to participate in nationally normed standardized tests in third, fifth, and eighth grade. The standardized assessments must evaluate reading, language arts, and mathematics skills.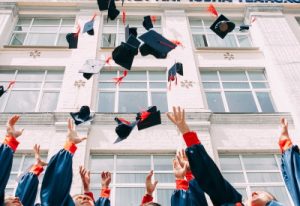 Homeschool Graduation Requirements in Pennsylvania
Pennsylvania is one of the few states that allow homeschoolers to earn state-recognized diplomas. The graduation requirements are similar to those of their public school peers. Homeschoolers must submit an affidavit for the 12th grade year, complete the state-mandated graduation requirements, complete an annual evaluation for the 12th grade school year, and use the Pennsylvania Department of Education standardized diploma.
Homeschool Support and Groups in Pennsylvania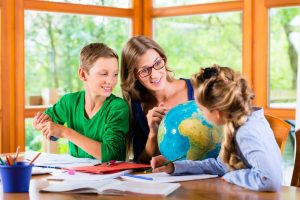 Homeschool can be very daunting for first-time home educators. Luckily, homeschoolers in Pennsylvania have access to various support networks that provide resources, advice, and events. The Christian Homeschool Association of Pennsylvania (CHAP) is a statewide homeschool association that provides resources and information to help families throughout their homeschooling journey. The organization also provides a monthly eNewsletter, magazine, annual convention, and much more!
In addition to associations, homeschool support groups and cooperatives offer additional support and guidance. Homeschool support groups either meet in person or operate online through Facebook or other forums, providing more informal advice and allowing families to meet other homeschoolers in the area. Homeschool cooperatives or co-ops are more academic-focused and provide homeschoolers the opportunity to learn in a group setting. Homeschool co-ops can be general, focus on a particular subject, or structure lessons around religious beliefs.
There are many homeschool co-ops in Pennsylvania, so you are sure to find one that suits your family's needs. Most homeschool groups and cooperatives have Facebook pages, so a simple search will help you find the ones in your area.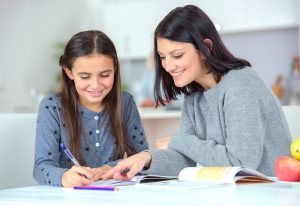 How to Start Homeschooling in Pennsylvania
With the number of resources and support groups available in Pennsylvania, it is no wonder so many families are transitioning to home education every year. If you are considering homeschool for the first, you are probably wondering how to get started implementing an at-home education. The first step is always to do as much research as you can about the laws and regulations in the state to ensure you abide by all the rules.
In Pennsylvania, there is certain legal paperwork that you will need to fill out before you get started. You will also need to create a homeschool curriculum or select a program. Power Homeschool is an online curriculum that also provides various resources to parents and students to help them throughout their education. Learn more about how you can jump-start your homeschool journey with Power Homeschool!
Homeschool Field Trips in Pennsylvania
One of the many benefits of homeschooling is flexibility. Since homeschoolers are not confined to traditional classroom schedules, they can implement schedules that they prefer and make more time for more experiential learning. Field trips can enhance any homeschool curriculum, unit, or lesson. Since Pennsylvania is one of the 13 original colonies of the United States, it is rich with history, culture, and learning opportunities. The following are just a few examples of the field trips available to Pennsylvania homeschoolers:
Power Homeschool is happy to offer homeschoolers with tools and resources to help enhance their homeschool experience. For more information about how you can get started with Power Homeschool, contact us today!
Disclaimer: The information provided on this web page is for general information purposes only. The information provided does not constitute legal advice and may not contain the most up-to-date information.