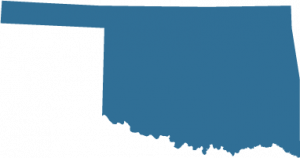 Guide to Homeschooling in Oklahoma
In the last few decades, homeschooling has become more and more popular across the country. Because of its popularity, there are many different sources of information about the laws and best practices surrounding home education. If you are considering homeschooling in Oklahoma, you'll need to familiarize yourself with the laws and requirements as well as all the resources available to home educators. This guide to homeschooling in Oklahoma will give you the information and resources you need to help jump start your homeschool journey!
Homeschool Laws and Requirements in Oklahoma
While there are always requirements parents need to consider to legally homeschool, Oklahoma's home education laws are straightforward and easy to follow. First, parents must submit a notice of intent to homeschool to the principal of the student's current school. Parents must also consider the mandatory hours of instruction for homeschoolers and record keeping requirements.
For any questions about legally homeschooling in Oklahoma, we recommend parents reach out to the Oklahoma State Department of Education or Home School Legal Defense Association.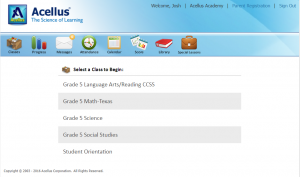 Record Keeping
Homeschool laws in Oklahoma do not require parents to submit any reports, but it is always a good idea to maintain records of anything pertinent to your child's education. This includes progress reports, samples of coursework, standardized testing results, and transcripts. Oklahoma requires homeschoolers to provide instruction for 180 days per year, so parents should also track attendance.
Power Homeschool's online parent portal makes the record keeping process easy. Through the app, parents can download coursework, access progress reports and transcripts, and track attendance. We also encourage parents to keep any standardized testing results or evaluations on file. Homeschool records are beneficial to have when your student is applying for post-secondary education or wants to transfer to a public or private school.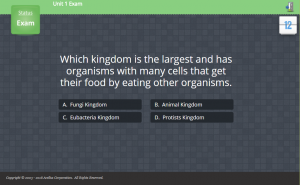 Homeschool Standardized Assessments in Oklahoma
While homeschoolers in Oklahoma are not mandated by the state to participate in standardized assessments, some home educators use these to evaluate their student's progress from year to year and make sure there are no gaps in their curriculum.
The Oklahoma School Testing Program (OSTP) is a series of tests that students take between third and eighth grade. High school students should also take the ACT or SAT if they plan to attend college after graduation.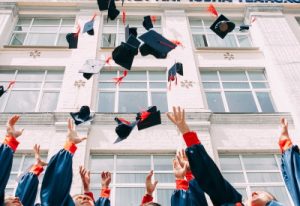 Homeschool Graduation Requirements in Oklahoma
In Oklahoma, parents are responsible for establishing the graduation requirements for their homeschool students as well as issuing diplomas. We recommend that you set graduation requirements based on what your student plans to do after high school. Most colleges, universities, trade school, and employers share their eligibility requirements for homeschool students. Beginning the discussion early about your student's goals ensures they meet any necessary requirements throughout high school. In addition to receiving a homeschool diploma, your student can take a high school equivalency exam such as the General Education Development (GED) test.
Homeschool Support and Groups in Oklahoma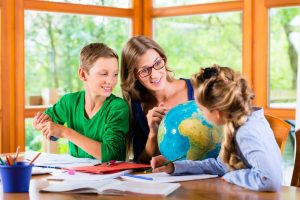 Parents and students can find homeschooling support groups and organizations across the state of Oklahoma. Homeschool associations, support groups, and co-ops all exist to enhance the home education experience by connecting families, sponsoring events, sharing resources, and much more! Oklahoma's statewide homeschool association is called the Oklahoma Christian Home Educators Consociation (OCHEC). With four membership levels, homeschoolers can receive a variety of perks when joining the organization, including discounted admission to the convention, member-only resources, and tax deduction information.
In addition to joining the statewide association, homeschoolers in Oklahoma can connect with other parents and students by joining homeschool support groups and co-ops. These support groups may meet regularly in person or offer an online forum. Either way, homeschool support groups allow parents to share advice about homeschooling as well as organization outings and events.
Like support groups, homeschool co-ops allow students to meet other homeschoolers; however, co-ops are more academic focused and provide group learning opportunities. While some co-ops are general, many have a particular emphasis, such as STEM education or religion-based instruction.
Many homeschool support groups have Facebook pages or websites, making them easy to find online. The following are examples to give you an idea about the types of homeschool support available in Oklahoma: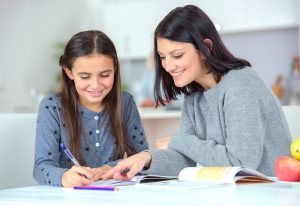 How to Start Homeschooling in Oklahoma
If you are thinking about homeschooling for the first time, you likely have a lot of questions about the requirements, best practices, and resources available to homeschoolers in your state. Our guide to starting homeschool is a great place to begin your research about homeschool. Luckily, Oklahoma's homeschool laws do not require much from the parent, so it is easy to start homeschool once you decide it is the right fit for you and your family.
First, you'll need to submit a notice of intent to homeschool to your school district, which includes each child's name, birth date, and grade level as well as your contact information. Next, you'll need to select a homeschool curriculum that aligns with the subjects that Oklahoma recommends homeschoolers cover. At Power Homeschool, our online curriculum program provides an extensive list of courses to K-12 students, including electives, foreign languages, and career and technical education.
Homeschool Field Trips in Oklahoma
Field trips are a great way to enhance learning and education by providing students with hands-on experiences and real-world examples. Homeschoolers are fortunate enough to have more flexibility to go on field trips and participate in enrichment activities than traditional classrooms have the time and resources for. Oklahoma has many different museums, historical sites, science centers, and so much more. The following are just a few examples to give you ideas for your next field trip.
Power Homeschool aims to provide families with the resources and tools they need for a successful home education. If you have any questions about how we can help you get started, please contact us today!
Disclaimer: The information provided on this web page is for general information purposes only. The information provided does not constitute legal advice and may not contain the most up-to-date information.