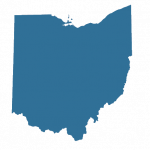 Guide to Homeschooling in Ohio
Homeschooling has been legal in Ohio since 1989, and since then, thousands of parents across the state have successfully home educated their children. Power Homeschool's Guide to Homeschooling in Ohio provides parents with resources and information about the homeschool laws and requirements in the state, support groups, field trips, and how to get started homeschooling.
Whether you are thinking about homeschool for the first time or are a seasoned homeschooler moving to the state, Power Homeschool is happy to provide resources to help you jump start your homeschooling journey in Ohio.
Homeschool Laws and Requirements in Ohio
The Ohio State Board of Education reevaluates its homeschooling rules every five years; however, the regulations have not changed since they were adopted three decades ago. Ohio homeschoolers must notify their local school superintendent, complete a minimum of instructional hours each year, teach mandatory subjects, and submit yearly assessments. The Ohio Department of Education and the Home School Legal Defense Association both provide specific details of the homeschool requirements in the state.
Ohio homeschool notification forms must include parental information, names and birthdates of each homeschooled child, parent qualifications (high school diploma or GED), an outline of the intended curriculum, teaching materials, and assurance that they will teach all required subjects and at least 900 hours per year.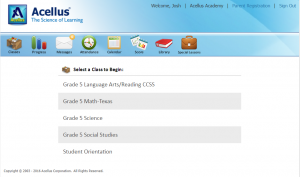 Record Keeping
In Ohio, home educators must submit annual assessments of each student's work. These assessments can be standardized test results, an outline of curriculum subjects, or samples of the student's work. High school students may also submit a homeschool transcript. Although only one of these is required, Power Homeschool recommends keeping all these things on file. This will be helpful when students seek eligibility for secondary education or employment.
Power Homeschool's online parent portal makes it easy to keep detailed records on file. You can access progress reports, grades, transcripts, and coursework examples through our easy-to-use app.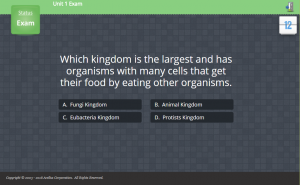 Homeschool Standardized Assessments in Ohio
Homeschool students have the choice to participate in standardized tests as their annual assessments each year. Students can take the Ohio Achievement Test or another nationally normed test; however, the tests must be administered by a certified teacher or another person authorized by the test provider.
Some parents choose to have their students participate in standardized tests to track progress and ensure there are no gaps in their curriculum and instruction.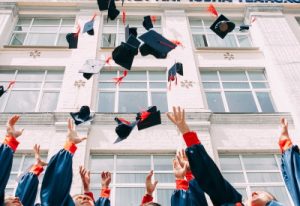 Homeschool Graduation Requirements in Ohio
Like most other states, the homeschool graduation requirements in Ohio are determined by the parents. Upon completion of these requirements, parents can administer high school diplomas to their graduates. Many parents set requirements based on their students' plans after high school, such as particular courses of study in college. Ohio students of 16 years or older are eligible to take high school equivalency exams, as well.
Homeschool Groups and Support in Ohio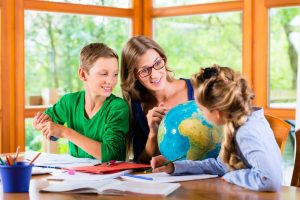 One of the keys to a successful homeschool experience is support networks. Luckily, Ohio offers plenty of options for parents and students to meet other homeschoolers in their town, city, or region. Homeschool associations, support groups, and cooperatives all exist to enhance home education.
The Christian Home Educators of Ohio (CHEO) is a statewide organization that organizes events and workshops as well as provides information about homeschool and updates on legislation that affects homeschooling. CHEO also provides a commencement ceremony for homeschoolers graduating in Ohio. The association also offers member benefits, such as email alerts and discounts on events, retail stores, and magazine subscriptions.
In addition to the CHEO, Ohio has many homeschool support groups and cooperatives to give homeschoolers even more guidance. Homeschool support groups can either meet in person or operate online. However, whichever form you choose, all homeschool support groups allow parents to give and receive advice about everything relating to homeschool. They also allow students to meet other homeschoolers in their area.
Homeschool cooperatives or co-ops are more focused on teaching students in a group setting. These are volunteer-based groups that are typically taught by participating parents. Some co-ops concentrate on certain subjects, such as STEM, while others may structure curriculum around religious beliefs. Most of these groups have Facebook groups, so you can find one that fits your family's needs with a simple query.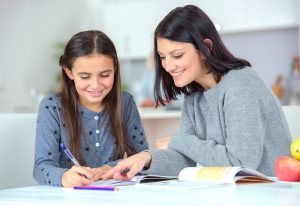 How to Get Started Homeschooling in Ohio
Making decisions about your child's education is something that shouldn't be taken lightly. Therefore, before implementing a home education, you should thoroughly research Ohio homeschool laws to ensure you can abide by all requirements. Once you decide to pursue a homeschooling route, you'll probably be wondering how to get started.
In Ohio, you will need to notify your school district superintendent. Once all the necessary paperwork is submitted, creating or selecting a homeschooling curriculum will be your next step. Power Homeschool is an online curriculum for students between kindergarten and twelfth grade. Our program provides both students and parents with resources to help them throughout their homeschool journey.
Homeschool Field Trips in Ohio
Flexibility is one of the many benefits of homeschooling, and it allows homeschoolers to go on more field trips than the traditional classrooms allows for. Ohio has no shortage of museums, science centers, parks, and historical sites, giving students plenty of chances to explore their home and gain hands-on learning experiences. The following are just several examples of the many field trip destination in Ohio:
Power Homeschool is an online homeschool curriculum that provides tools and resources to help parents and students throughout their homeschool journey. For more information about how you can get started with Power Homeschool, contact us today!
Disclaimer: The information provided on this web page is for general information purposes only. The information provided does not constitute legal advice and may not contain the most up-to-date information.