Guide to Homeschooling in North Dakota
Choosing to home educate your child is a big decision. If you are thinking about homeschooling in North Dakota, there are certain things to consider before making the switch. Power Homeschool's Guide to Homeschooling in North Dakota highlights the requirements, necessary record-keeping, support groups, and more!
Homeschool Laws and Requirements in North Dakota
North Dakota has two different options to legally homeschool, and based on which option a parent chooses, their requirements will be slightly different. Parents can either homeschool under the home education law or as a private school. Under each law, parents will need to meet certain qualifications and file a notice of intent to homeschool. Homeschoolers must also abide by requirements of subjects covered and minimum days / hours of instruction.
For more information about home education in North Dakota, the Home School Legal Defense Association and North Dakota Department of Public Instruction both provide detailed instructions for legally homeschooling.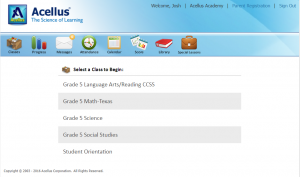 Record Keeping
North Dakota requires homeschoolers to maintain education records. These records should include the student's courses and academic progress assessments, standardized testing results, and any other record pertaining to the child's education. Keeping thorough records will also be beneficial in the event the student transfers to a public or private school as well as when they apply to college.
Power Homeschool's online program makes it easy for parents to maintain these records. Transcripts, attendance records, and progress reports are generated automatically. Samples of course materials and student work can also be downloaded to keep on file.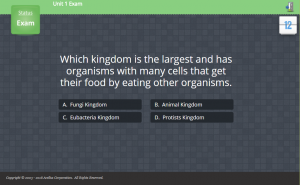 Homeschool Standardized Assessments in North Dakota
North Dakota's homeschool laws mandate that homeschool students participate in standardized assessments in 4th, 6th, 8th, and 10th grade. There are some exceptions to this rule, such as religious exemptions or that the parent is a certified North Dakota teacher. However, standardized assessments can be effective ways to track a student's progress and ensure there are no gaps in their curriculum. North Dakota State Assessments (NDSA) measure performance in English language literacy, mathematics, and science. High school students should also plan to take the ACT or SAT if they plan to attend college after graduation.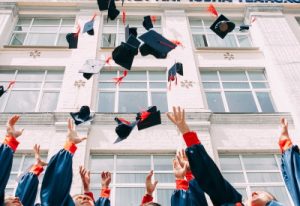 Homeschool Graduation Requirements in North Dakota
Unlike most other states, North Dakota issues high school diplomas to homeschooled students. These diplomas are issued by the school district where the student resides, an approved non-public high school, or the center for distance education. For homeschool students to earn a diploma, parents must submit a transcript of performance, description of course materials covered in high school, how course objectives were met, and any other documents that prove the student completed the high school graduation requirements. The high school diploma may indicate that the child was homeschooled, as well. Full details of graduation requirements and homeschooling guidelines can be found here.
Homeschool Support and Groups in North Dakota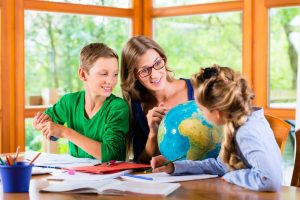 When starting to homeschool for the first time, it is beneficial for families to get involved in their local homeschool communities. North Dakota homeschoolers can connect in a number of ways. First, the statewide homeschool association, North Dakota Homeschool Association, hosts special events throughout the year. The association provides resources, tools, newsletters, and other perks for those who become members. Additionally, if parents have any legal questions, the North Dakota Homeschool Association would be a useful resource.
In addition to the homeschool association, families can join homeschool support groups and co-ops. Homeschool support groups allow parents to give and receive advice while giving students the chance to meet peers and make friends. Many of the groups host events, go on field trips, and partake in other enrichment activities together. Homeschool co-ops are similar to support groups, but they are more academic-focused, allowing students to learn in group settings. While some homeschool co-ops are general, many of them focus on particular areas of study or are religion-focused. Most homeschool support groups and co-ops have Facebook pages, websites, or other online forums, which makes them easy to find online. The following are a few examples of the types of support available to homeschoolers in North Dakota: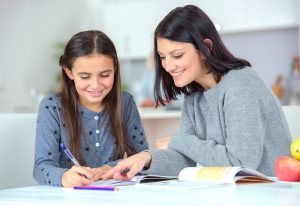 How to Start Homeschooling North Dakota
If you are considering homeschool for your student, you likely have many questions and may even be confused about where to start. For this reason, we created a handy guide to help parents start homeschooling their students. In North Dakota, you will need to start by selecting which homeschooling path you want to take, followed by submitting the proper paperwork.
Next, you must select a homeschool curriculum program that fulfills the state-mandated subject requirements. Power Homeschool's online curriculum offers courses for K-12 students. In addition to the core subjects, we provide electives, foreign languages, career and technical education, and emotional and social learning.
Homeschool Field Trips in North Dakota
One of the many benefits of homeschooling is the flexibility and freedom to incorporate more field trips into the curriculum than traditional classroom schedules allow for. With national and state parks, museums, zoos, and more, homeschoolers have many options when planning their next field trip in North Dakota. Here are just of few examples to give you an idea of everything the state has to offer:
Theodore Roosevelt National Park in Medora: Dedicated to the 26thS. President, Theodore Roosevelt National Park is the perfect destination for homeschoolers to learn about region's flora and fauna while seeing wildlife species in their natural habitat.
Dakota Zoo in Bismarck: Young animal lovers will enjoy exploring this zoo of more than 600 animal species. With various educational events, camps, and live animal displays, the Dakota Zoo offers fun activities for students of all ages.
North Dakota Heritage Center and State Museum in Bismarck: Homeschoolers from North Dakota can learn about the history of the land dating back to prehistoric times. The four galleries tell the story of North Dakota through artifacts, displays, and exhibits.
Fort Union Trading Post National Historic Site in Williston: For almost 40 years, Fort Union was a prominent fur trade along the Missouri River. Today, visitors can learn about Native American culture, attend special events and programs, and explore the national historic site.
Knife River Indian Villages in Stanton: Once a major Native American trade center, the Knife River Indian Villages pay tribute to the Northern Plains Indians. Visitors can learn about what life was like in the village as well as the rich history and culture of the people.
Lewis & Clark Interpretive Center in Washburn: Students will learn about the Lewis and Clark Expedition through interactive displays and artifacts representing the trek westward. This center is a great way to enhance units about U.S. History and the nation's expansion.
Chase Lake National Wildlife Refuge in Tappen: Home to the largest breeding colony of American White pelicans, this refuge aims to link visitors to the region's landscape and natural habitat.
National Buffalo Museum in Jamestown: Dedicated to preserving the history of bison, this museum is a great field trip for students to learn about the fascinating animal species. Visitors will also see items from Native American culture that portray their respect for the buffalo.
Fargo Air Museum in Fargo: Visitors are given the chance to explore hangars and learn about aviation history. With hands-on learning opportunities and youth camps, the Fargo Air Museum will teach students about aviation, engineering, rockets, and more!
Plains Art Museum in Fargo: Aspiring artists will love exploring the Plains Art Museum. With youth classes, family programs, and guided tours, visitors have plenty of opportunities to learn about types of art from around the world.
Power Homeschool hopes this guide to homeschooling in North Dakota provides you with information and resources to start your homeschool journey. In addition to our online curriculum, we offer our parents and students various tools and resources to get started. For more information about how we can help your family start homeschooling, contact us today!
Disclaimer: The information provided on this web page is for general information purposes only. The information provided does not constitute legal advice and may not contain the most up-to-date information.