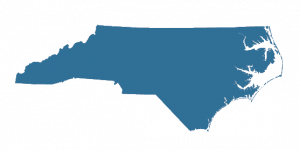 A Guide to Homeschooling in North Carolina
North Carolina ranks somewhere in the middle in terms of how much homeschooling is regulated. The state has certain requirements, but unlike many other states, North Carolina has a department dedicated to overseeing homeschooling: the North Carolina Department of Non-Public Education (NCDNPE). Whether you are a North Carolina resident homeschooling for the first time or a seasoned homeschooler moving to the state, this page will be your guide to homeschooling in North Carolina.
North Carolina Homeschool Laws and Requirements
Every state has different laws that apply to homeschooling. In North Carolina, homeschool was legalized in 1988. Since then, homeschoolers in the state have more and more resources. The North Carolina Department of Non-Public Education (NCDNPE) is a state department and the only agency like it in the country.
If you are considering homeschooling in the North Carolina, we suggest do extensive research on your state's laws and guidelines surrounding homeschool. In addition to the NCDNPE, the North Carolinians for Home Education (NCHE), provide plenty of free resources and guidance to ensure you are within the homeschooling requirements of North Carolina.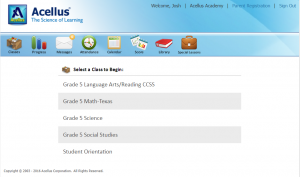 Record Keeping
We encourage homeschool parents to keep record of the coursework, lessons, and educational activities that they use for curriculum. Power Homeschool's online parent portal automatically generates progress reports and allows parents to print course materials, making the record keeping easy for homeschool parents.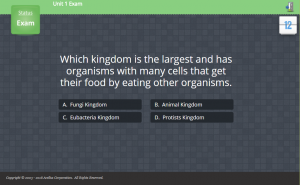 North Carolina Standardized Assessments
Whether or not state laws require homeschool students to take standardized tests, many parents use them to evaluate their academic process. The NCDNPE provides a list of national standardized tests that homeschoolers commonly take. We suggest that parents hold on to these records throughout the students' education. Having these on file will make it easier if your student transfers back to public or private school or applies for college.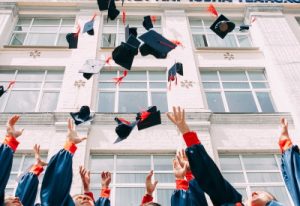 North Carolina Homeschool Graduation Requirements
In North Carolina, a student can earn a high school diploma from their homeschool, and it will have legal equivalence to a diploma from a public or private school. Homeschools set their own graduation requirements, just like other private schools do. When a homeschooled student meets their graduation requirements, they receive a diploma issued by their homeschool. A homeschool transcript and diploma is just as valid as one supplied by a public or private school when students apply to college or jobs after graduating high school.
Homeschooling Groups and Support in North Carolina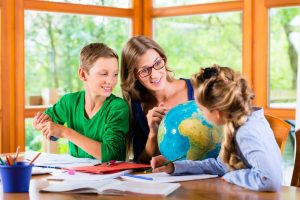 One of the reasons that homeschooling is on an upward trend is the amount of support that is available to homeschooling families. North Carolina is one of the most popular states for homeschooling. The North Carolinians for Home Education (NCHE) is the statewide organization that provides support and resources to homeschool families. The organization provides a magazine, a sports league for homeschool students, a yearly graduation ceremony, and an annual conference. Homeschool families can join the association by making a monetary donation of any amount.
In addition to the NCHE, homeschool support groups and co-ops are present across the state. Many local and regional homeschool groups will provide support and advice to parents and allow students to meet peers and make friends. These groups are easy to find with a simple Facebook query.
Homeschool co-ops are more academic-focused than homeschool groups are. Co-ops allow students to learn alongside other homeschool students. Some homeschool co-ops are focused on a specific subject or learning method, while others let religious beliefs drive lessons. No matter what type of homeschool group or co-op you are looking for, you will be able to find one filled with other families that hold the same values and interests as yours.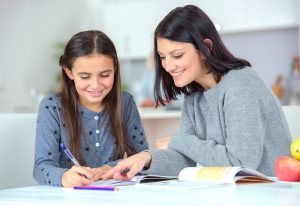 How to Get Started Homeschooling in North Carolina
If you are considering homeschool for your children, you are probably wondering where even to start. Starting homeschool is a big decision for parents. For North Carolina residents, you'll need to do your research to make sure you can abide by the state's regulations. Once you decide on homeschool, you need to submit a notice of intent to operate a homeschool with all the required information.
Next, you should select a homeschool curriculum. Power Homeschool's online K-12 curriculum covers the core subjects of mathematics, science, language arts and reading, and math as well as electives, foreign languages, and health courses. Our FAQ can answer any questions you may have about our program.
North Carolina Field Trips
Field trips are a wonderful way to enhance the homeschool experience by seeing concepts and lessons come to life. North Carolina has many field trips sites that teach students about wildlife, history, government, art, and so much. The following are just a few of the MANY field trips available in the state of North Carolina.
Oconaluftee Indian Village in Cherokee: Learn about Cherokee history and culture by touring dwellings, visiting work areas, and viewing pottery, masks, and other pieces of artwork. On Mondays, children under 12 years old are free with adult admission.
Linville Caverns in Marion: Homeschoolers can explore inside a mountain, learn about the caverns, and observe the wildlife that calls these mountains home.
Ackland Art Museum in Chapel Hill: The interactive exhibits at this museum incorporate artwork from cultures across the globe dating back thousands of years. Guided tours are available for K-12 students.
Aurora Fossil Museum in Aurora: This museum houses fossil collections of various animal species, Native American artifacts, and rocks and minerals. Educational programs and group tours are available for children of all ages.
Guildford Courthouse National Military Park in Greensboro: Visit the site of a Revolutionary War battle that was a turning point for British military operations. Choose between indoor activities, guided tours, and special events for the whole family.
Daniel Stowe Botanical Garden in Belmont: Explore various plant and animal species through exhibits and educational opportunities, such as special events, group tours, and homeschool days.
High Point Public Library in High Point: Homeschool students can explore their love of reading with book clubs, contests, and movies. This library offers special, storytime, and summer reading programs for children of all ages.
Currituck National Wildlife Refuge in Carova: See animal species in their natural habitat on this wildlife refuge for birds, fish, and plants that are native to the region.
North Carolina Estuarium in Washington: Tour more than 200 exhibits of North Carolina wildlife, artifacts, and interactive displays.
North Carolina State Capitol in Raleigh: Visit the North Carolina State Capitol to learn about the state's history and government. Guided tours are available by appointment.
We hope this provides you with the resources you need to begin homeschooling your children in North Carolina. For more information or questions about Power Homeschool's online curriculum, contact us today!
Disclaimer: The information provided on this web page is for general information purposes only. The information provided does not constitute legal advice and may not contain the most up-to-date information.