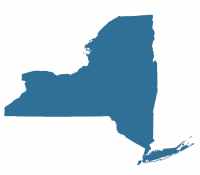 Guide to Homeschooling in New York
If you live in New York and are thinking about home education for your child, then we have some helpful information that can guide your homeschool experience. Whether you recently moved to the state, are new to homeschooling, or are an experienced homeschooler looking for field trip ideas, our guide to homeschooling in New York can help you provide the best homeschool education for your student.
New York Homeschool Laws and Requirements
There are many things to consider when deciding whether homeschooling is right for your child. One of those things is whether you can abide by the laws and regulations of your state. State governments regulate homeschooling, and New York's requirements are comparable to most other states. New York does not require teaching credentials for parents, but there are other important things to consider.
We recommend that every parent who is thinking about homeschooling in New York does thorough research about the laws and regulations. Visit NYSED.gov to view the specific laws pertaining to homeschooling in New York. The Home School Legal Defense Association also offers plenty of legal information about homeschooling in New York as well as every other state.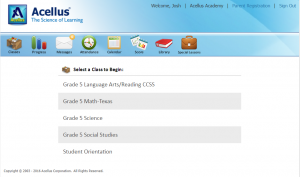 Homeschool Record Keeping in New York
New York requires parents to keep important records on file as well as submit reports quarterly to the district superintendent. Attendance, course subjects and material, standardized testing results, and grades or written evaluations for all subjects are examples of the information that may be included in these reports.
Power Homeschool's online parent portal makes record keeping easy. Parents can track attendance, coursework, and sample assignments, and print them to keep hard copies on file.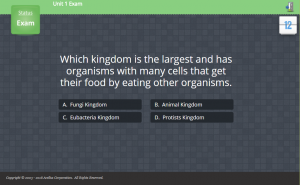 New York Standardized Assessments
The fourth-quarter report that parents must submit can be an annual assessment or written narrative, such as a report card signed by the parent or instructor. Some school districts in New York require a teacher or peer review to evaluate the end of year assessment. These annual evaluations can stand in place of a standardized assessment until third grade.
Beginning in fourth grade, students must participate in a nationally approved achievement test every two years through eighth grade and every year from ninth to twelfth grade.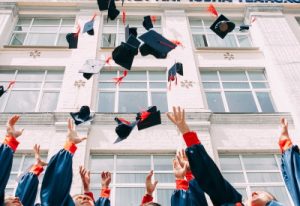 New York Homeschool Graduation Requirements
Homeschool parents award diplomas to their students upon achieving their specific goals and predetermined requirements. Universities, colleges, and employers have varying requirements for homeschool students. It is a good idea for parents to research particular institutions or fields that their students may pursue after completing high school. The parent can structure curriculum and testing based on this information to ensure the student is meeting the requirements throughout high school.
Homeschooling Groups and Support in New York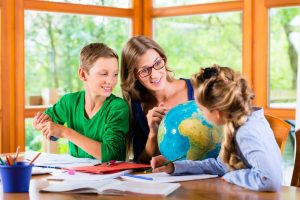 Support groups are popular among homeschool families. Parents can get advice from more experienced parent educators, and children can meet peers who are also homeschooled. Every state has at least one homeschool association that provides statewide support to parents and students who reside in the state. New York homeschoolers are lucky enough to have two.
New York Home Educators Network (NYHEN) is a secular association that supports, improves, and protects a parent's right to provide their child with an at-home education.
New York State Loving Education at Home (LEAH) is a Christian organization that provides legal assistance and helpful resources to homeschooling families as well as hosts various homeschooling conferences.
In addition to associations, there are various homeschooling groups and co-ops that families can join for support. Local homeschool support groups typically offer many homeschool-related activities, such as field trips, volunteer opportunities, continuing education, and other meetings. Support groups enhance the homeschool experience for parents and students alike.
Homeschool co-ops are typically more academic-focused than support groups, providing students the chance to learn alongside other homeschoolers, while practicing life skills like sharing and teamwork. Both homeschool support and co-ops provide homeschoolers opportunities to socialize while parents receive advice and resources to enhance the homeschool experience. You can find either type of group on Facebook with a search of your city or region.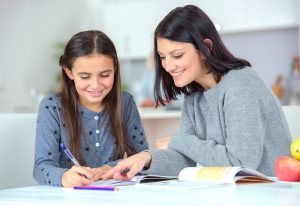 How to Get Started Homeschooling in New York
If you have decided to start homeschooling your child, you are probably wondering how to get started. First, you'll need to submit a notice of intent to homeschool, followed by the IHIP. We recommend formally withdrawing your student if they are currently enrolled in a public or private school.
You will also need to select a homeschool curriculum or create one yourself. Power Homeschool provides many resources to help parents and students who are homeschooling for the first time. Our curriculum covers the core subjects of math, science, language arts and reading, and social studies and history.
After you choose a curriculum and homeschool method, you can begin your homeschool journey. Like anything new, it may take some time to adjust, so be understanding with both yourself and your student!
New York Field Trips
Field trips provide homeschoolers the opportunity to see what they learn in everyday lessons come to life before their eyes. Unlike students in traditional school settings, homeschool students can go on many more field trips throughout the year. For homeschool students in New York, the following are several examples of the many field trip destinations the Empire State has to offer.
Western New York
Central New York
Eastern New York
New York City
Disclaimer: The information provided on this web page is for general information purposes only. The information provided does not constitute legal advice and may not contain the most up-to-date information.