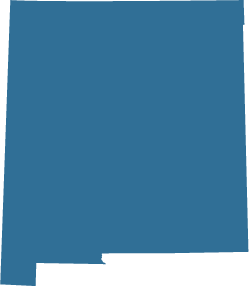 Guide to Homeschooling in New Mexico
Choosing to home educate your child is a big decision. If you are thinking about homeschooling in New Mexico, there are certain things to consider before making the switch. Power Homeschool's Guide to Homeschooling in New Mexico highlights the requirements, necessary record-keeping, support groups, and more!
Homeschool Laws and Requirements in New Mexico
In order to homeschool in New Mexico, a parent or legal guardian must have minimum qualifications of a high school diploma or an equivalent. In addition, to following the guidelines for required subjects and minimum days of instruction, parents must also notify the New Mexico Public Education Department before starting to homeschool and annually each year after.
Detailed information regarding the legal requirements to homeschool in New Mexico is provided by the New Mexico Public Education Department. A summary of these laws is available from the Home School Legal Defense Association.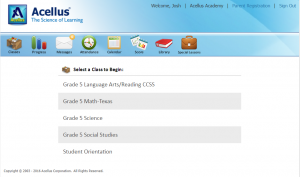 Record Keeping
New Mexico does not specifically require parents to keep homeschooling records. However, it is probably a good idea to maintain detailed reports about everything about each student's education. Things like transcripts, progress reports, and course materials. These documents will make it easier if the student chooses to attend college or ever transfers back to their public or private school.
Power Homeschool's online parent portal makes it easy to keep homeschooling records. Our program automatically generates transcripts and progress reports, and parents can download course materials.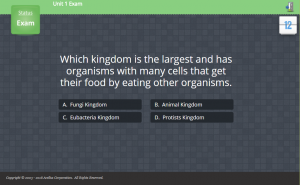 Homeschool Standardized Assessments in New Mexico
New Mexico does not require homeschool students to participate in state standardized tests. Parents may request that their students take the Standards Based Assessments (SBA); however, superintendents can deny this request. Students can, however, participate in nationally normed standardized tests to evaluate their progress year to year. Additionally, students who are planning on attending college should take the ACT or SAT in high school.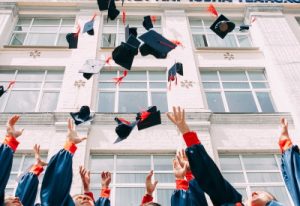 Homeschool Graduation Requirements in New Mexico
In New Mexico, the parent is responsible for establishing their student's homeschool graduation requirements. Once students fulfill these requirements, parents can issue homeschool diplomas or high school equivalence certificates. We recommend that the parent establishes these graduation requirements based on what their student plans to do after graduation. Most colleges, universities, and trade schools disclose their admissions policies for homeschool students. Beginning the discussion about what a student wants to do after graduation will ensure they are meeting these requirements throughout their high school studies.
Homeschool Support and Groups in New Mexico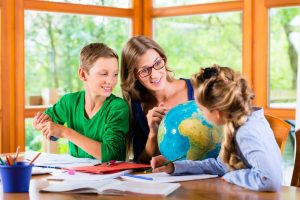 One of the most beneficial things that homeschoolers can do is to get involved in their state and local homeschool communities. Statewide homeschool associations are organizations that provide resources, offer legal advice, and sponsor events. One of New Mexico's largest homeschool associations is called the Christian Association of Parent Educators (CAPE-NM). The perks of becoming a member of this homeschool association include email alerts, information about upcoming events and suggested resources, and discounted HSLDA memberships.
In addition to a statewide homeschool association, New Mexico homeschoolers can join support groups and co-ops. Homeschool support groups allow families to connect with other homeschoolers in their area and share advice about homeschooling. These groups can either meet in person or communicate online, but either way, homeschool support groups can enhance home education and offer support for parents and students.
Homeschool co-ops are similar to support groups, but they exist to give homeschoolers group learning experiences, which build valuable skills like teamwork and communication. Parents typically take turns providing instruction or hire a tutor. Some homeschool co-ops focus on particular subjects or enrichment activities, while others are general or offer faith-lead studies.
Whatever your family is looking for, you are sure to find a homeschool support group or co-op that aligns with your needs. Many groups have Facebook pages or websites, making them easy to find online. However, here are a few examples to provide you an idea of the types of support available to New Mexico homeschoolers: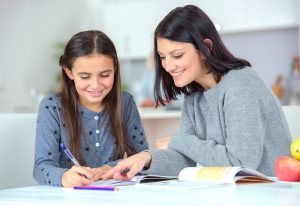 How to Start Homeschooling New Mexico
When considering homeschool for the first time, it is perfectly normal for you to have a lot of questions. Our guide to getting started with homeschool is a great place to begin when researching whether homeschooling is the right fit for your family. First, you should research the homeschool laws in New Mexico to ensure you can abide by all the necessary requirements. If you choose to transition to homeschool, you will need to notify your school district.
Before starting to homeschool, you'll also need to select a homeschool curriculum program that will fulfill the subject requirements for home education in New Mexico. Power Homeschool is an online curriculum for K-12 students, which includes courses in the core subjects of mathematics, language arts and reading, science, and social studies. Our students can also take electives, foreign languages, career and technical education, and social and emotional learning courses.
Homeschool Field Trips in New Mexico
A great way to enhance any curriculum is by going on field trips and participating in enrichment activities. Students of all ages and grade levels can learn something new by touring museums, exploring science centers, and attending special educational events. New Mexico has many different field trip destinations for all types of students. However, the following are examples of field trips across New Mexico to give you an idea about all the state has to offer.
In addition to our online homeschool curriculum, Power Homeschool provides parents and students with tools and resources to help them begin homeschooling. Please contact us if you have any questions about how we can help you get started with Power Homeschool.
Disclaimer: The information provided on this web page is for general information purposes only. The information provided does not constitute legal advice and may not contain the most up-to-date information.