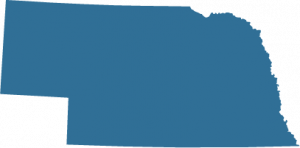 Guide to Homeschooling in Nebraska
Choosing to home educate your child is a big decision. If you are thinking about homeschooling in Nebraska, there are certain things to consider before making the switch. Power Homeschool's Guide to Homeschooling in Nebraska highlights the requirements, necessary record-keeping, support groups, and more!
Homeschool Laws and Requirements in Nebraska
While homeschooling is legal across the country, each state's laws differ a bit from one another. First, parents should know that homeschools in Nebraska are considered exempt schools, so parents must submit a set of forms as their notice of intent to homeschool to the Exempt School Program Office.
Researching Nebraska's homeschool requirements will help you to abide by all necessary guidelines before transitioning to homeschool. We recommend that parents visit the Nebraska Department of Education's site for thorough information about the state's homeschool regulations. A summary of the homeschooling laws in Nebraska is also provided by the Home School Legal Defense Association.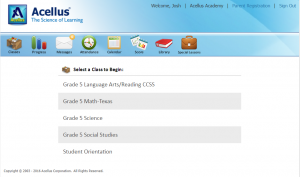 Record Keeping
While Nebraska does not require parents to keep homeschooling records and submit them to a government agency, it is always beneficial to keep things like transcripts, attendance records, and samples of coursework on file. Maintaining detailed records of a student's home education will help them if they choose to pursue post-secondary education or transfer to a public or private school.
Power Homeschool's program includes a parent portal where home educators can access transcripts, track progress, download attendance records, and print samples of course materials to keep on file. We also recommend that parents keep copies of paperwork and forms as well as any standardized assessments or evaluations.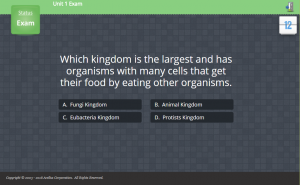 Homeschool Standardized Assessments in Nebraska
Nebraska does not require homeschool students to participate in standardized assessments; however, many parents use these tests to evaluate how their students are performing in comparison to traditionally schooled students of their grade level. These assessments can also provide insights to any holes in their curriculum or background knowledge. Nebraska's most common standardized test is the Nebraska State Accountability Assessments (NeSA). We also encourage any high school students in Nebraska to take the ACT or SAT if they plan to attend college after graduation.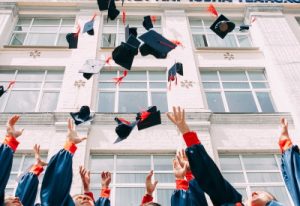 Homeschool Graduation Requirements in Nebraska
Like most other states, parents are responsible for establishing the high school graduation requirements for their homeschoolers as well as issuing their high school diplomas. It is recommended that parents establish requirements based on what their students plan to do after high school, whether it be pursuing secondary education or employment.
Many colleges, universities, trade schools, and employers will share their eligibility requirements for homeschool students. Parents can use these to establish the graduation requirements for high school students.
Homeschool Support and Groups in Nebraska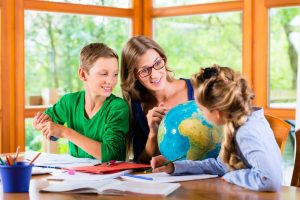 For homeschoolers, finding support from other families in their area is very beneficial. Homeschool associations, support groups, and co-ops all function to enhance home education and help families along their journey. Homeschoolers in Nebraska are lucky enough to have two homeschool associations:
In addition to statewide organizations, homeschoolers in Nebraska can join support groups or co-ops. Homeschool support groups allow parents to exchange advice, tips, and stories about all things relating to homeschool. These groups can meet in person or communicate online. Homeschool co-ops are similar to support groups, but they are more academic-focused, allowing students to engage in group learning and other enrichment activities. Some co-ops focus on particular subjects or religious teachings, while others are general. Both homeschool support groups and co-ops allow homeschoolers to connect with other students their age. Many of these groups have Facebook pages or websites, so they are easy to find online; however, the following are a few examples of the support groups and co-ops in Nebraska: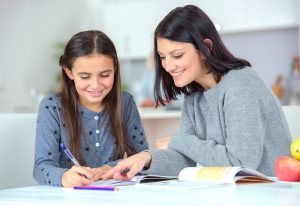 How to Start Homeschooling in Nebraska
Many families across the state of Nebraska successfully homeschool their children every year. However, if you are a parent who is considering homeschool for the first time, you'll likely have a lot of questions. Our guide to getting started with homeschool is a great place to start because it provides instructions and suggestions regarding the best home education resources. After you research the laws and requirements in Nebraska, your next step will be to complete and submit the necessary forms and paperwork.
You will also need to select a homeschool curriculum that meets the subject criteria mandated in Nebraska. Power Homeschool is a K-12 online curriculum that offers a wide variety of courses that include electives, foreign languages, and career and technical education.
Homeschool Field Trips in Nebraska
Field trips are a great way to enhance the education process, allowing students to see subjects come to life before their eyes. One of the many benefits of homeschool is that families have more flexibility in their schedule, giving them time to go on more field trips and partake in other experiential learning opportunities. Nebraska has many different field trip destinations across the state, but the following are just a few examples to give you an idea.
Eastern Nebraska
Northeastern Nebraska
Central Nebraska
Western Nebraska
In addition to our online homeschool curriculum, Power Homeschool offers many resources and tools for parents and students to help them throughout their homeschool experience. Please contact us if you have any questions about how Power Homeschool can help you get started today!
Disclaimer: The information provided on this web page is for general information purposes only. The information provided does not constitute legal advice and may not contain the most up-to-date information.