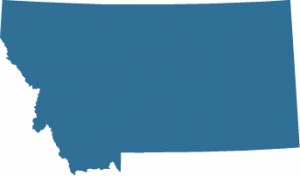 Guide to Homeschooling in Montana
Choosing to home educate your child is a big decision. If you are thinking about homeschooling in Montana, there are certain things to consider before making the switch. Power Homeschool's Guide to Homeschooling in Montana highlights the requirements, necessary record-keeping, support groups, and more!
Homeschool Laws and Requirements in Montana
Before transitioning to homeschool, parents should research the homeschool laws in their state to ensure they can abide by all requirements. In Montana, parents must notify the superintendent before making the transition. Parents should also consider guidelines, such as attendance and immunization records, health and safety regulations, required subjects, and hours of instruction. We also recommend that parents formally withdraw their children from their current schools to avoid any truancy concerns.
We encourage Montana parents to reach out to the Home School Legal Defense Association for specific questions about legally homeschooling in the state. Additionally, the Montana Office of Public Instruction provides a Home School Informational Packet with detailed information about the homeschool requirements in the state.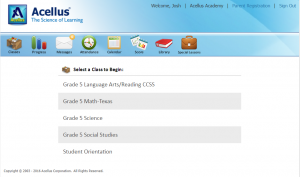 Record Keeping
Montana homeschool laws only mandate that parents keep attendance and immunization records on file. Although these are the only things that Montana homeschoolers must keep a record of, it is always beneficial to keep thorough records of all matters relating to each student's home education. It is a good idea to keep grades, progress reports, standardized tests, and samples of coursework. Parents should also maintain transcripts for high school students as it will make it easier for them to apply for college or trade school if they choose to do so.
Through Power Homeschool's online parent portal, our families can track progress and download any necessary reports and transcripts to keep on file. Attendance, grades, and progress reports are all automated to make record keeping as easy as possible for the parents.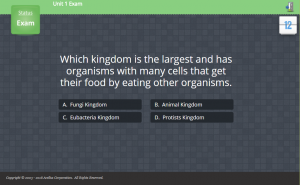 Homeschool Standardized Assessments in Montana
Montana does not require homeschool students to participate in standardized testing. Some parents, however, use these assessments to track students' progress and find any potential gaps in their curriculum. The Montana Comprehensive Assessment System (MontCAS) is made up of a series of tests based on grade levels, including end of year tests and interim assessments. High school students will also need to take the SAT or ACT if they plan to receive a post-secondary education.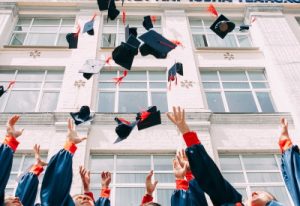 Homeschool Graduation Requirements in Montana
In Montana, a home education must cover the same subjects that are taught in public schools. Parents are responsible for establishing the graduation requirements and issuing high school diplomas instead of a public or private school. We recommend that parents set requirements based on the student's plan following high school. Many colleges, universities, and trade schools will outline their admissions policies for homeschooled students. Depending on these requirements, students may need to earn a Montana High School Equivalency Diploma, which involves passing the HiSET exam.
Homeschool Support and Groups in Montana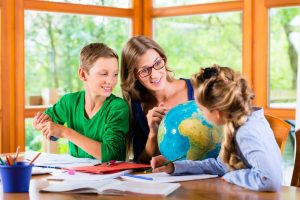 With the rise of homeschoolers in Montana in the past few decades, the state has an array of support groups and networking opportunities for families to meet other homeschoolers in their area. Homeschool associations, support groups, and co-ops all exist to enhance homeschool educations, but they all offer different benefits.
Montana's statewide homeschool association is called Montana Coalition of Home Educators (MCHE) and provides legal information, support groups, resources, and more.
In addition to a statewide association, Montana homeschoolers can have many different options for homeschooler support groups and co-ops. Homeschool support groups are parent-organized and either meet in groups or communicate via online forums. These support groups allow parents to give and receive advice, share homeschool experiences, and connect with other homeschool families in their area.
On the other hand, homeschool co-ops are academic-focused groups that allow homeschool students to participate in group learning and socialize with other homeschoolers around their age. These co-ops can be general, focus on certain subjects, or provide instruction around religious beliefs. Parents usually take turns teaching the group or join together to hire a tutor. Both homeschool support groups and co-ops often offer enrichment activities or organize field trips for students.
Most homeschool support groups and co-ops have Facebook pages or websites, making them easy to find online. With the variety of options, your family will be sure to find a homeschool group that aligns with your student's needs. The following are just a few examples of the different homeschool support groups and co-ops in Montana:
The Montana Coalition of Home Educators also provides a list of support groups.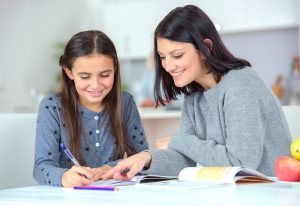 How to Start Homeschooling in Montana
If you are a parent who is considering homeschool for the first time, you likely have a lot of questions about how to get started. Our helpful guide to getting started with homeschool is a great place to begin your research. In Montana, you will need to start by researching the laws and requirements and notifying your school district's superintendent that you are transitioning your student to home education. Next, you'll need to create a homeschool curriculum or find a program that meets all of the state's subject requirements.
Power Homeschool is an online curriculum program for students in kindergarten through 12th grade. Our curriculum is made up of a wide variety of course options, including math, language arts and reading, social studies, and science, as well as electives, foreign languages, and career and technical education. In addition to the courses our program offers, Power Homeschool provides resources and tools to help both parents and students be successful throughout their homeschool education journey.
Homeschool Field Trips in Montana
Homeschooling allows families to be more flexible and choose how they spend their time. Many homeschoolers use field trips, educational programs, and other experiential learning opportunities to enhance their studies. The following are just a few examples of the many different field trip destinations in Montana:
We hope this provides you with information and resources to help you begin your home education journey. Please contact us if you have any questions about Power Homeschool's online curriculum and how it can help you start homeschooling.
Disclaimer: The information provided on this web page is for general information purposes only. The information provided does not constitute legal advice and may not contain the most up-to-date information.