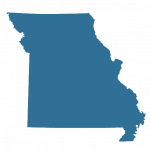 Guide to Homeschooling in Missouri
Parents looking to homeschool their children in Missouri might get overwhelmed with all of the research it takes to learn the laws that they are required to follow. Power Homeschool has created a handy guide to help Missouri parents better understand the expectations and regulations that they are required to follow.
Missouri Homeschool Laws and Regulations
Homeschool requirements are regulated by state governments. In Missouri, homeschooling has been legal since the 1980s, and today, thousands of families across the state are successful homeschooling their children. However, there are certain requirements parents must consider before implementing an at-home education.
Although it isn't required by every state, Power Homeschool encourages parents to officially withdraw their students from their current school, whether public or private. This will prevent any concerns about truancy. Otherwise, Missouri's homeschooling requirements are straightforward and easy-to-follow.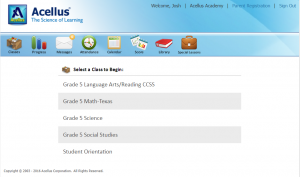 Record Keeping
Homeschool parents in Missouri must keep records of students' schoolwork, assessments, and hours of instruction; however, Power Homeschool recommends maintaining even more thorough reports of each student's education.
Power Homeschool's online parent portal makes it easy to track progress, download coursework examples, record attendance, and keep transcripts of classes taken. Keeping these records on file will be beneficial for when students finish high school and pursue further areas of study and career paths.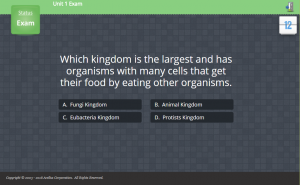 Missouri Homeschool Standardized Assessments
Homeschool students in Missouri are not required to participate in standardized testing, but they can if they wish. Some parents use these assessments to make sure their students are retaining the material and performing well for their ages.
The Missouri Assessment Program (MAP) test is administered to students in third grade through eighth, and each assessment tests grade-specific content. High school students participate in end-of-course assessments. Homeschoolers can participate in these tests at the discretion of each school district.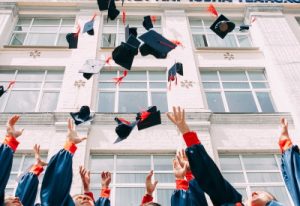 Homeschool Graduation Requirements in Missouri
Diplomas are issued to homeschool students by their parents. Because of this, homeschool parents determine their own requirements for when their homeschoolers can receive a diploma. Many parents choose to set criteria based on their students' plans after completing their high school education. If your student is interested in a specific college or job, researching the institution's criteria can help you establish the requirements. Certain jobs or colleges may require students to take the General Education Development (GED) test to be eligible.
Homeschool Groups and Support in Missouri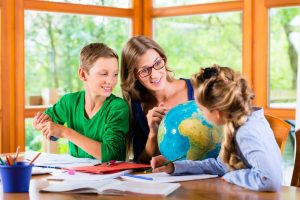 Whether you are new to homeschooling or an experienced home educator moving to the state, Missouri has numerous opportunities to meet other homeschool families in your area. Homeschool associations, support groups, and co-ops exist to provide home educators with resources, help, and support throughout their homeschool journey.
Missouri has a statewide homeschool association called Families for Home Education (FHE). The organization advocates for home education to the MO legislature as well as resources, events, and HSLDA group discounts.
In addition to the FHE, Missouri is home to many support groups and co-ops. Homeschool support groups can come in various forms. For example, some may regularly meet in-person while others operate online. You can find support groups based on religious values, curriculum programs, and the region in which you live. No matter what you are looking for, you are sure to find a homeschool support group that can allow you to meet other homeschoolers in your area. Many homeschool groups have Facebook pages so that you can find one for you with a simple search query.
Homeschool cooperatives, or co-ops, are similar to support groups but are more focused on enhancing the children's educations. Co-ops are a means for homeschoolers to participate in group learning environments and interact with peers. These groups are volunteer-based, and parents usually take turns teaching the group or hire tutors. Some co-ops focus on specific subjects, such as STEM, while others are general, covering a variety of subjects. All of these support networks are great ways for parents and students to meet homeschoolers and make friends in their area.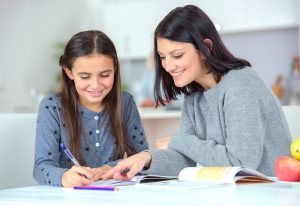 How to Get Started Homeschooling in Missouri
If you are considering homeschooling in Missouri for the first time, you are probably wondering how to get started with home education. First, you should become an expert on the homeschool requirements in your state and research homeschooling methods, curriculum programs, and resources.
Power Homeschool always encourages parents to officially withdraw students from their current school situation before starting to homeschool, whether state laws require it or not. Once you have all the legal duties check off your list, you will need to either create a homeschool curriculum or choose a program that aligns with your student's needs.
Power Homeschool's online curriculum is available to students between kindergarten and twelfth grade. We offer our homeschoolers numerous tools and resources to help achieve successful homeschool experiences.
Homeschool Field Trips in Missouri
Flexibility is one of the many benefits of homeschool. When students are not confined to the traditional classroom schedule, they have more time to participate in other things, including field trips. Museums, nature centers, historical sites, and any other field trip destination can enrich any lesson about history, science, literature, and so on. The following are a few examples of the many field trips available to homeschoolers in Missouri.
Kansas City Metro
Central Missouri
Museum of Art and Archaeology in Columbia: On the University of Missouri campus, visitors can tour various exhibitions, showcasing art and artifacts dating back to ancient civilizations.
Missouri State Museum in Jefferson City: This museum is located in the State Capitol and features exhibits that portray the state's natural and cultural history. Free guided tours are available all year.
Missouri Institute of Natural Science in Springfield: With guided tours, nature walks, and fossil hunts, there are plenty of opportunities to learn about thousands of animal and plant species, including dinosaurs.
St. Louis Area
Saint Louis Zoo: Home to more than 16,000 wild animals, this zoo provides plenty of learning opportunities, including workshops, summer camps, family animal encounters, and so much more!
Missouri History Museum: From the Louisiana Purchase to first Stanley Cup, this museum showcases Missouri's rich history with long-term and short-term exhibits. The Missouri History Museum is a great way for homeschoolers to learn about their state's history.
If you are interested in kicking off your homeschool journey with Power Homeschool, we have plenty of resources available to you. Contact us for more information about how our curriculum can help your family.
Disclaimer: The information provided on this web page is for general information purposes only. The information provided does not constitute legal advice and may not contain the most up-to-date information.