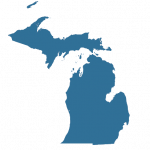 Guide to Homeschooling in Michigan
More and more families in Michigan are making the decision to homeschool. While this can be a challenging decision to make, every family has its own reasons for going the homeschool route. Getting started isn't always easy, so Power Homeschool has created this guide for families who want to homeschool their children in the state of Michigan.
Michigan Homeschooling Laws and Requirements
Before you start homeschooling your children in Michigan, you need to understand all of the laws surrounding homeschooling. In many states, parents are must  meet minimum education standards themselves before they are allowed to homeschool their children. Additional requirements might include the teaching of specific subjects, a minimum number of school days per year, a declaration of homeschooling, and many other things. For this reason, it is very important to fully understand all of the Michigan homeschooling laws.
The first thing you should do is formally withdraw your student from public or private school. This will prevent your child from being considered truant during the school year, which could land you in legal trouble with the state.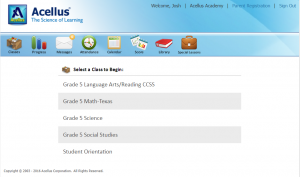 Record Keeping
Record keeping is not required in every state. However, Power Homeschool believes that it is always a good idea to keep records of attendance, curriculum, grades, assignments, and anything else that could be useful should the laws in your state change. These documents can also come in handy if you move to a new state with different laws or decide to re-enroll your children in either public or private school.
Power Homeschool offers an online parent portal that allows parents to easily download any documents that they may need to prove that they are following laws in whichever state they live.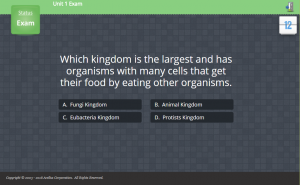 Michigan Standardized Assessments
In some states, homeschooled children are required to take standardized tests to ensure that they are keeping up with their traditionally schooled peers. Even if these assessments aren't required in Michigan, many parents choose to have their children take the tests to prove that they are teaching the necessary information for the state. It is always a good idea to have your student take these tests, just in case you need to re-enroll your children in public or private school.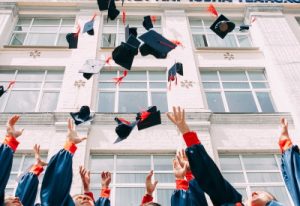 Michigan Homeschool Graduation Requirements
Graduation requirements for homeschooled children are set by the homeschool. Michigan homeschooling parents might find it smart to start a discussion with their children early about their goals post-high school graduation. This can help parents tailor their student's education to their future path. Look into specific colleges, technical schools, and potential employers and what their requirements are for student admission or eligibility.
Diplomas are issued by the homeschool, so parents are free to provide a diploma for their student once they have reached the graduation requirements.
Homeschooling Groups and Support in Michigan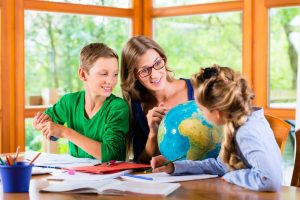 Homeschool associations in Michigan promote homeschooling and protect parents' rights to educate their children in their homes. As more and more families in the state, more people are in need of support and guidance. This is where homeschool associations come in. There is one homeschooling association in the state: Michigan Christian Homeschool Network.
The MICHN homeschool association's goal is to provide information, instruction, and inspiration for homeschooling families in the state. This homeschool association is founded on the Christian religion.
Often created by homeschooling parents, support groups and co-ops share resources, advice, and information about homeschooling with one another. These groups may also offer activities and meet-ups, which provide students and parents with socialization with other homeschooling families in their area. Some of these groups also offer field trips and other special events such as proms and graduation ceremonies.
Co-ops tend to be more focused on academics than support groups. Many co-ops offer weekly learning opportunities for homeschooling families. In co-ops, parents might alternate teaching either general subjects or have a more specific focus like STEM or fine arts.
Both of these types of groups can help parents home educate their children based on their age and interests. These groups can help families with homeschooling support, legal advice, resources, and other information.
Here are a few options for support groups in Michigan: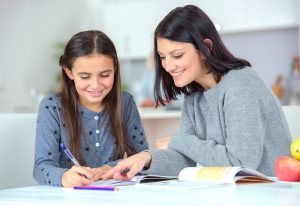 How to Get Started Homeschooling in Michigan
If you are considering homeschool for your child, you are probably wondering how you can get started. You should start by researching the laws and regulations regarding homeschooling in Michigan. Once you have accomplished this, you will want to do everything by the book to ensure that your child isn't considered truant, which could lead to legal trouble down the road.
Choosing a curriculum is also a big step for homeschooling families. Power Homeschool strives to make homeschooling as easy as possible for parents; we provide families with information to get started on the right foot.
Michigan Homeschool Field Trips
Field trips are a critical part of the learning experience. Students who are homeschooled actually have the ability to go on more field trips than traditionally schooled students. There are many field trip options in Michigan. Here are just a few ideas to get you started:
We hope this handy guide provides homeschool parents with the resources and information they need to get started with homeschooling in Michigan. If you have any questions about Power Homeschool's online curriculum, contact us today!
Disclaimer: The information provided on this web page is for general information purposes only. The information provided does not constitute legal advice and may not contain the most up-to-date information.