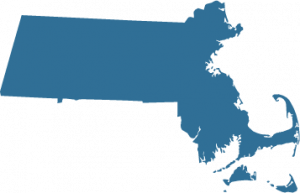 Guide to Homeschooling in Massachusetts
Choosing to home educate your child is a big decision. If you are thinking about homeschooling in Massachusetts, there are certain things to consider before making the switch. Power Homeschool's Guide to Homeschooling in Massachusetts highlights the requirements, necessary record-keeping, support groups, and more!
Homeschool Laws and Requirements in Massachusetts
Though homeschooling is legal in every state, each state government has slightly different homeschool laws and requirements. Before switching to home education, Massachusetts parents should consider the required subjects, local homeschool approval guidelines, parent qualifications, and annual evaluations. Homeschoolers in Massachusetts will also need to seek approval from their local school districts.
The Home School Legal Defense Association is a great resource to find more information regarding the homeschool laws and requirements in Massachusetts. We also recommend reaching out to a homeschool association in Massachusetts that provides legal guidance to homeschool families.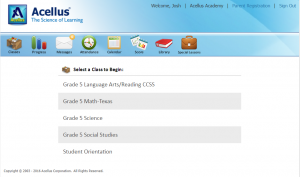 Record Keeping
Homeschoolers in Massachusetts are not explicitly required to maintain and submit records; however, the state does require educational plans and processes to be submitted. The school district determines what parents must provide.
No matter what the state or local government mandates, it is always a good idea to keep thorough records of each child's homeschool education. This will be beneficial if the student ever plans to transfer back to a traditional school, or when they apply for colleges or jobs after high school.
Power Homeschool's online parent portal makes it easy to maintain thorough records. Our system automatically generates documents, such as progress reports, attendance, and transcripts. Parents can also download samples of coursework and materials.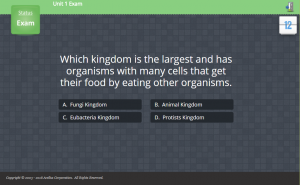 Homeschool Standardized Assessments in Massachusetts
Massachusetts does not require homeschoolers to participate in standardized assessments; however, these can be used for proof of the education process. Some parents also like to use standardized assessments to evaluate students' progress and find any potential gaps in the curriculum.
Massachusetts offers a statewide standardized assessment program. Students can also take national standardized tests like the National Assessment of Education Progress. High school students may also need to take the SAT or ACT if they plan to attend college after graduation.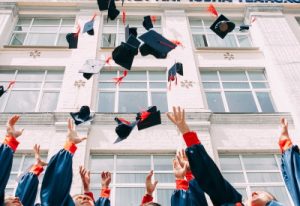 Homeschool Graduation Requirements in Massachusetts
The state of Massachusetts does not establish any graduation requirements for homeschool students, nor does it issue high school diplomas. Instead, the parent is responsible for establishing graduation requirements, creating a high school transcript, and issuing their student a high school diploma. Many colleges will accept a detailed transcript in place of an accredited high school diploma.
If your student has specific plans for after high school, we recommend reaching out to the school or employer of their choosing to learn about the admissions process for homeschool students. Beginning these conversations early on will ensure your student can gradually meet these requirements.
Homeschool Support and Groups in Massachusetts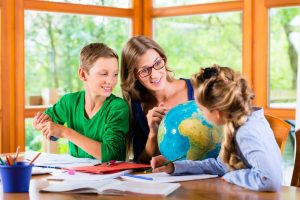 Families in Massachusetts will find a lot of homeschool support through associations, support groups, and co-ops. Each one of these things offers different benefits, but they all exist to enhance homeschool education. Massachusetts homeschoolers are fortunate enough to have three homeschool associations:
While homeschool associations offer resources, legal information, and often events, homeschool support groups, and co-ops offer plenty of additional benefits. Homeschool support groups allow parents to share and receive advice and personal experiences. Some of these groups meet in person, while others communicate via online forums. Either way, homeschool support groups allow homeschoolers to network.
Similar to homeschool support groups, homeschool co-ops allow families to connect with other homeschoolers in their area. However, these groups are more academic-focused and give students the opportunity to learn in a group setting. Some of the groups focus on particular subjects or build instruction around religious teachings, while others are general. Most homeschool support groups and co-ops have Facebook pages or websites, so you can find a group that fits your family's needs with a simple search query. The following are a few of the many different homeschool support groups and co-ops in Massachusetts: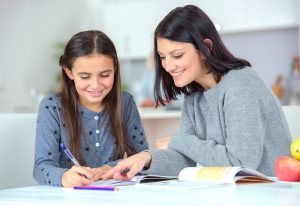 How to Start Homeschooling in Massachusetts
If you are considering homeschooling in Massachusetts for the first time, you'll likely have many questions on how to start the transition to home education. The first thing you'll need to do is research the laws and requirements in your state to make sure you can abide by all the guidelines. Next, you will submit all the legal paperwork. We also recommend officially withdrawing your student from their current school to avoid any potential truancy concerns.
You will also need to ensure the homeschool curriculum you use meets the subject requirements that Massachusetts mandates. Power Homeschool is an online K-12 curriculum with a variety of courses to choose from. In addition to these courses, our program offers tools and resources to help new homeschoolers transition to at-home learning.
Homeschool Field Trips in Massachusetts
Massachusetts is full of museums, historic sites, nature centers, and so much more! These sites allow students to engage in experiential learning. Because of the flexibility of homeschooling, homeschool families can fit many more field trips into their schedule than the traditional classroom allows for. The following are just a few examples of the many different field trips in Massachusetts.
Boston Metro Area
Eastern Massachusetts
Central Massachusetts
Western Massachusetts
Power Homeschool hopes that this guide to homeschooling in Massachusetts helps you and your family jump-start your homeschool journey. Please contact us if you have any questions about our curriculum or how we can help your family start homeschooling.
Disclaimer: The information provided on this web page is for general information purposes only. The information provided does not constitute legal advice and may not contain the most up-to-date information.