A Guide to Homeschooling in Maryland
Homeschool was legalized in Maryland in 1991, and today, families across the state are successfully homeschooling their children. Power Homeschool's Guide to Homeschooling in Maryland provides you with resources and information that can help any parent considering homeschool for their student.
Homeschool Laws and Requirements in Maryland
State governments establish homeschool laws and regulations, so every state is a little different. Before implementing a homeschool program, you should research Maryland's homeschool laws to ensure you can abide by all the requirements. Homeschoolers in Maryland have various options to legally homeschool, including umbrella homeschool and portfolio options. Both the Maryland State Department of Education and the Home School Legal Defense Association explain these guidelines in great detail.
To homeschool in Maryland, parents must file paperwork, teach required subjects, and maintain a portfolio, among other things depending on their choice of home education methods.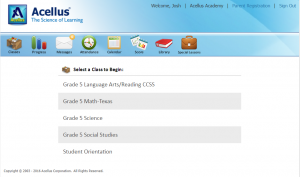 Record Keeping
In Maryland, homeschool record keeping depends on the method you choose. The portfolio options required detailed information regarding attendance, coursework samples, and grades. Home educating under one of the umbrella options places the responsibility on the church or school.
However, we always recommend homeschoolers keep as detailed records as possible. Power Homeschool makes it easy to maintain records. Parents can access attendance records, transcripts, course materials, and progress reports through our easy-to-use app. Having these details records will be important when students apply to college or jobs after high school.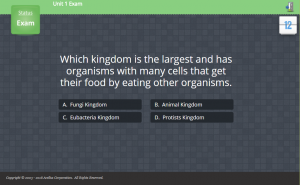 Homeschool Standardized Assessments in Maryland
Homeschool students in Maryland are not required to participate in standardized assessments. However, some parents use these tests to track their students' progress and performance compared to others their age. Standardized assessments can also identify potential gaps in a student's knowledge or holes in the curriculum. Homeschoolers can take standardized tests administered by their local public school.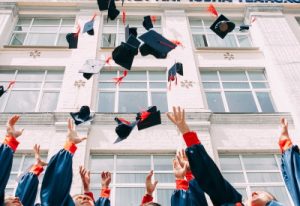 Homeschool Graduation Requirements in Maryland
In Maryland, graduation requirements for homeschool students are determined by the parents. Often, home educators will establish requirements based on the students' plans after high school. If your student wants to attend a specific university or be eligible for a certain job, we recommend researching their requirements for homeschool students.
Homeschool Support and Groups in Maryland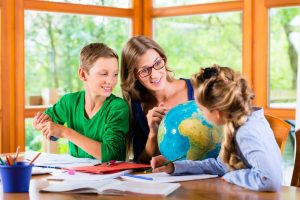 Homeschool associations, support groups, and cooperatives all exist to help home educators throughout their students' education. Maryland has two statewide homeschool associations that provide legal information, advice, and resources to home educators.
Maryland Homeschool Association (MDHSA) provides resources and advice for families of diverse backgrounds wanting to home educate their children. Organization volunteers act as homeschool advocates and provide legislative updates that regard homeschool.
Maryland Association of Christian Home Educators (MACHE) offers support and resources to Christian homeschoolers in the state. The association sponsors various events, including workshops, seminars, and a homeschool curriculum fair.
In addition to homeschool associations, support groups and cooperatives offer homeschoolers networks of people who can provide advice and resources to help along the homeschool process. Homeschool support groups come in various forms. For example, some groups meeting in person on a regular basis while others communicate on Facebook groups. Group members can exchange advice, and students can meet other homeschoolers their age.
Homeschool cooperatives or co-ops have more of an academic focus and give homeschoolers the opportunity to learn in a group setting. These groups are volunteer-based organizations often taught by parents or teachers. The instruction can be general, focus on a particular subject like STEM, or be structured around religious beliefs or values. There are plenty of co-ops available in Maryland, so you are sure to find one the aligns with your family's needs. Both homeschool support groups and co-ops usually have Facebook pages so that you can find either group with a simple search query.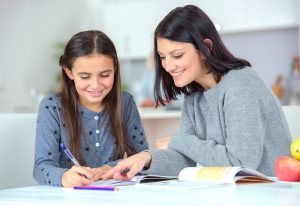 How to Start Homeschooling in Maryland
If you are considering an at-home education for your child, you are probably wondering how to get started with homeschool. You should start by doing as much research as possible about the homeschool laws, requirements, resources, and methods in Maryland. Once you file the necessary paperwork, you'll need to create a homeschool curriculum or select a program to use.
Power Homeschool is an online homeschool curriculum available for K-12 students. Our online program provides various tools and resources to help both parents and students through their homeschool experience. Start your homeschool journey with Power Homeschool today!
Homeschool Field Trips in Maryland
Field trips are great ways to enhance any homeschool curriculum. With Washington D.C. so close by, families in Maryland have easy access to many national treasures. The following are just a few examples of field trip destinations in Maryland.
Antietam National Battlefield in Sharpsburg: Students can explore the battlefield while learning about the bloodiest battle of the Civil War that took place on September 17, 1862. This field trip makes a great addition to any lesson about the Civil War.
Washington County Museum of Fine Arts in Hagerstown: Visitors tour thousands of paintings, sculptures, drawings, and other works of art representing cultures from around the world. This museum offers free admissions and various art classes and educational programs for students of all ages.
National Museum of Civil War Medicine in Frederick: Homeschoolers can learn about the medical care during the Civil War, including the tools, resources, treatment methods, and much more.
National Aquarium in Baltimore: Explore ocean life through various exhibits, such as Blacktip Reef, Dolphin Discovery, and Shark Alley. Homeschoolers can attend special programs and homeschool days are available throughout the year.
Fort McHenry National Shrine and Monument in Baltimore: This historical site is a great way to enhance units about American history. Visitors learn about the Battle of Baltimore, the United States flag, and the poem by Francis Scott Key that eventually become the national anthem.
Maryland State House in Annapolis: As the oldest capitol building in the United States, the Maryland State House is rich with history. Homeschoolers can tour exhibits and participate in educational programs to learn about their state's government, history, and culture.
Banneker-Douglass Museum in Annapolis: As Maryland's official museum of African American heritage, this museum aims to promote the history and culture of African Americans through exhibits and educational programs.
S. Naval Academy Museum in Annapolis: Learn about the U.S. Navy, the role of the Naval Academy, and American sailors and marines by touring display of historical artifacts and collections of art.
Chesapeake Bay Maritime Museum in St. Michaels: This museum is dedicated to preserving and sharing the history, environment, and culture of the region. With plenty of exhibits, special events, and activities, there will sure to be something for the whole family.
Harriet Tubman Museum and Educational Center in Cambridge: Learn about one of the most well-known heroic figures of the 1800s. The visitor center houses exhibits dedicated to the abolitionist Harriet Tubman.
Power Homeschool is pleased to offer homeschoolers tools and resources to help them throughout their home education. For more information about how you can get started with Power Homeschool, contact us today!
Disclaimer: The information provided on this web page is for general information purposes only. The information provided does not constitute legal advice and may not contain the most up-to-date information.