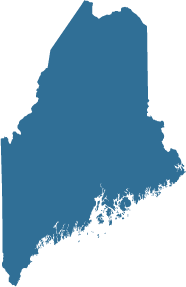 Guide to Homeschooling in Maine
Choosing to home educate your child is a big decision. If you are thinking about homeschooling in Maine, there are certain things to consider before making the switch. Power Homeschool's Guide to Homeschooling in Maine highlights the requirements, necessary record-keeping, support groups, and more!
Homeschool Laws and Requirements in Maine
Because state governments establish homeschool laws, the homeschooling requirements will differ a bit based on where you live. In Maine, there are quite a few things parents will need to keep in mind. You should research these homeschool requirements before transitioning to homeschool to ensure you can abide by the laws and guidelines in your state.
Homeschool parents in Maine will need to file a notice of intent to homeschool followed by an annual letter after that explains they will continue homeschool for the next school year. Parents will also need to select a curriculum that covers certain subjects, such as English and language arts, math, science, and social studies, as well as areas like physical and health education and computer skills. Homeschoolers are required to provide instruction for at least 175 days per year. For more detailed information about legally homeschooling your student in Maine, the Home School Legal Defense Association and Maine Department of Education are great resources that thoroughly explain everything you need to know.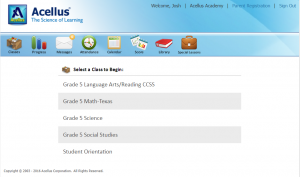 Record Keeping
In Maine, homeschool parents must submit a year-end assessment. Several types of assessments fulfill this requirement. The first option is to submit the student's test results from a national standardized assessment. Homeschoolers may also take local tests; however, this method is much less common. Lastly, parents can submit a letter from a certified teacher or advisory board that reviews the student's progress for the year.
In addition to filing an annual assessment, there are other things that parents should consider keeping on file, including attendance records, transcripts, progress reports, course materials, and samples of coursework. Power Homeschool makes the record keeping process easy by automatically generating these reports. Parents can then download and print these documents for their files.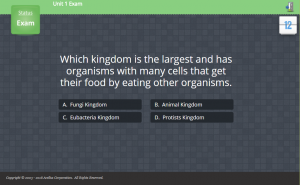 Homeschool Standardized Assessments in Maine
Participating in a standardized assessment is one of the most common choices among Maine homeschoolers for fulfilling the year-end assessment requirements. There are various state standardized tests in Maine, like the eMPowerMe test for third through eighth grade students. High school students should consider taking the SAT, which will be necessary to apply for colleges if students choose to do so.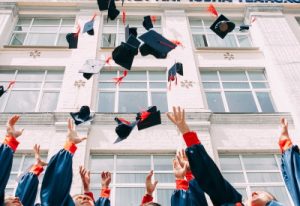 Homeschool Graduation Requirements in Maine
Maine does not issue any specific graduation requirements for homeschoolers. Instead, parents are responsible for establishing these requirements as well as issuing high school diplomas to their students. We recommend that the parent establishes requirements based on what the student wants to do after graduation. Beginning this conversation early will ensure the student is meeting these throughout their high school education. Many colleges, universities, and trade schools will share their admissions requirements for homeschool students online, but others you may need to contact directly.
Homeschool Support and Groups in Maine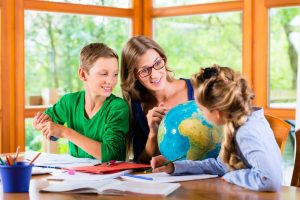 Although it is possible to homeschool without any outside help, there are plenty of groups and networks that can make the process easier for both parents and students. Homeschool associations, support groups, and cooperatives all exist to enhance the homeschooling process. Maine has a statewide homeschool association called Homeschoolers of Maine (HOME). This association shares resources, provides legal advice, and hosts events for homeschoolers in Maine.
In addition to its statewide association, Maine is full of homeschool support groups and co-ops. Homeschool support groups often meet in person; however, some communicate online and share advice and tips in a forum. Either way, these groups allow both parents and students to meet other homeschoolers in their area.
Homeschool co-ops are similar to support groups, but they are more academic-focused groups. These groups are volunteer-based, and parents usually take turns providing instruction to the groups. Students learn in group settings and develop valuable skills like teamwork and communication. Some support groups and co-ops are faith-based, while others are secular. You can also find groups that focus on certain subjects or activities. Most of these groups have Facebook pages or websites so you can easily find a group that fits your family's needs with a simple search query. The following are just a few examples of the many different types of homeschool groups in Maine: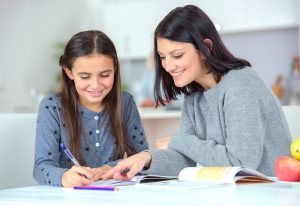 How to Start Homeschooling in Maine
If you are thinking about homeschooling for the first time, you will probably wonder where to even start. Power Homeschool's Guide to Getting Started with Homeschool outlines steps that can help give you a path for how the transition process looks. First, you'll want to research the homeschool laws and requirements in your state to make sure it will be a good fit for your family. Next, you will need to file the necessary paperwork. We also recommend officially withdrawing your student from their current school, whether it is required or not.
You will also need to create a homeschool curriculum or select one of the programs available. Power Homeschool's online curriculum is available for K-12 students and offers a wide range of courses with interesting lecture videos and interactive coursework.
Homeschool Field Trips in Maine
Since homeschooling offers families more flexibility, they can participate in more experiential learning activities than the traditional classroom allows for. Maine has many different field trip destinations. The following are a few examples to give parents and students ideas on the options available in Maine.
Power Homeschool hopes that this guide to homeschooling in Maine provides you with the necessary information and resources to getting started with home education. Please contact us if you have any questions about how Power Homeschool can help you along your homeschool journey.
Disclaimer: The information provided on this web page is for general information purposes only. The information provided does not constitute legal advice and may not contain the most up-to-date information.