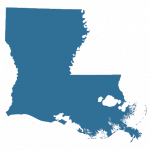 A Guide to Homeschooling in Louisiana
Each state has different laws and requirements when it comes to homeschooling. Luckily, homeschool parents have plenty of resources and support to provide a successful homeschool education for their child. Power Homeschool's Guide to Homeschooling in Louisiana provides information and resources that can help jump start your homeschooling experience.
Homeschool Laws and Requirements in Louisiana
Homeschooling has been legal in all 50 states for several decades now; however, each state has its own laws and requirements. Louisiana has two options to legally homeschool children in the state. For more information about these two options, visit the Home School Legal Defense Associate.
Each option will require homeschoolers to submit attendance records to the state. Louisiana state law also requires parents to teach using a curriculum that is equal to one taught at public schools. Using a homeschool curriculum like Power Homeschool will ensure that this requirement is met.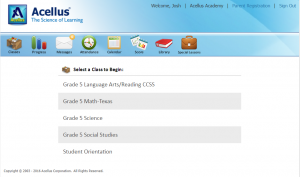 Record Keeping
Homeschoolers in Louisiana are required to keep several things on file, such as attendance and immunization records. However, we recommend every homeschooler keep more thorough records of their education. Parents should keep examples of coursework, lessons, and other materials, as well as progress reports and grades. High school students should also have transcriptions of the subjects that they studied. Keeping all these records on hand will help the student when they apply to college or jobs after they earn their diploma.
Power Homeschool makes it easy to keep detailed records. By using the online parent portal, you can access grades, attendance, reports, and anything else you may need to track your student's progress and achievements throughout their homeschool education.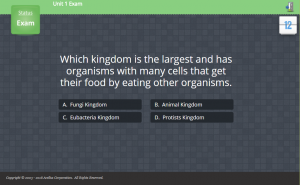 Homeschool Standardized Assessments in Louisiana
Louisiana homeschool students are not required to participate in standardized testing. However, some choose to take these assessments to meet verification requirements. Other homeschool parents have their students take standardized tests to track progress and provide insight into how their students perform compared to peers in public or private schools.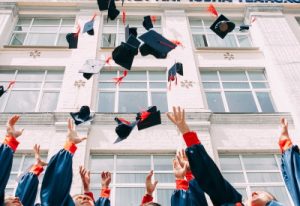 Homeschool Graduation Requirements in Louisiana
In Louisiana, graduation requirements for homeschoolers are up to the parents. They determine the requirements and criteria for when their students earn diplomas. Many parents choose to set requirements based on what their students want to do after graduation.
Diplomas of homeschool students in Louisiana are recognized by state departments, agencies, boards, and secondary education institutions. This means that any homeschooled student can apply to a Louisiana state college or university with their diploma.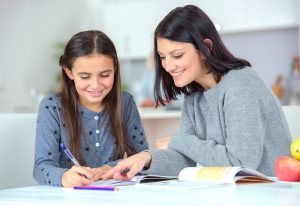 How to Start Homeschooling in Louisiana
Before deciding to make the transition to homeschool, you should do thorough research to ensure that you can meet all the requirements as well that it is a good option for you and your student. After you determine an at-home education is your next step, you'll probably be wondering how to get started homeschooling.
Power Homeschool always recommends officially withdrawing your student from the current school, whether it be public or private. Next, you will need to create a homeschool curriculum or select a program to subscribe to. Power Homeschool is an online curriculum that provides lessons and course materials for kindergarten through twelfth grade. In addition to the curriculum, we also provide parents and students with a variety of tools and resources to be successful throughout their homeschooling journey.
Homeschool Field Trips in Louisiana
Homeschoolers have much more flexibility in their schedules to go on more field trips than the average traditional classroom. Many field trip destination spots even have programs or discounted rates for homeschoolers. Louisiana is home to many educational spots, but the following are just a few examples of field trips in the state:
Power Homeschool is pleased to offer homeschoolers tools and resources to help them throughout their home education. For more information about how you can get started with Power Homeschool, contact us today!
Disclaimer: The information provided on this web page is for general information purposes only. The information provided does not constitute legal advice and may not contain the most up-to-date information.