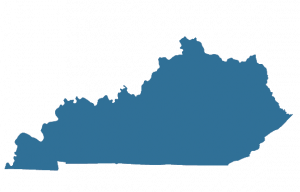 Guide to Homeschooling in Kentucky
Homeschooling takes a lot of effort, but one thing that parents shouldn't have to worry about is spending weeks researching the laws and regulations put in place on homeschooling families in their state. Power Homeschool wants to ease the burden for homeschool families by providing information necessary to parents in each state, including Kentucky.
Kentucky Homeschool Laws and Requirements
Homeschooling laws and requirements in Kentucky are straightforward, which means homeschooling is a stress-free process for parents. The Kentucky Board of Education provides a comprehensive information packet to those wanting to establish a home education for their children. If you are considering homeschooling in Kentucky, we strongly encourage you to read through this document.
Parents should also notify their children's current public or private schools, whether or not this is required by state law. This prevents any potential truancy concerns. For any questions regarding the laws and requirements, we suggest families reach out to a homeschool association in their state.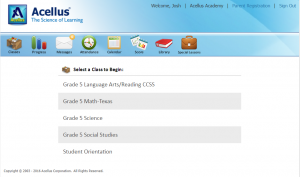 Record Keeping
Kentucky homeschool laws only require parents to keep attendance records for their students, but it is always a good idea to keep thorough records of each student's progress, curriculum, and coursework. Keeping these records on file makes it easier when your students are applying for college, jobs, or military eligibility.
Power Homeschool's online parent portal makes record keeping easy. You can track progress, set goals, and access any other records through an easy-to-use app. You can also print them off to keep hard copies on hand.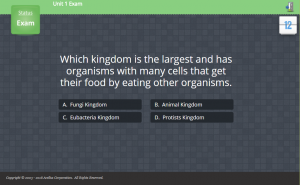 Kentucky Standardized Assessments
Kentucky law does not require homeschool students to participate in any standardized assessments, but many homeschool parents use these tests as a way to track progress and make sure their students are not missing anything from their curriculum. Kentucky has several statewide standardized assessments that public school students must take. Homeschool families can also opt for national standardized tests, such as the Basic Achievement Skills Inventory (BASI) test or the California Achievement Test (CAT).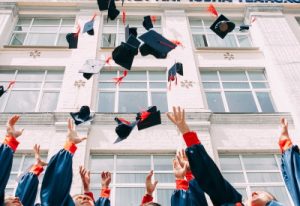 Homeschool Graduation Requirements in Kentucky
In Kentucky, the Department of Education does not issue diplomas to students enrolled in non-accredited private schools or homeschools. Instead, homeschool parents are responsible for issuing diplomas to graduates. Students may need to complete the General Education Development (GED) to apply for college or jobs.
Homeschooling Groups and Support in Kentucky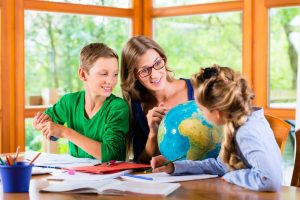 Homeschool parents can successfully implement home educations on their own, but it can begin to feel lonely or stressful. Homeschooling support and co-op groups provide numerous benefits to both parents and children.
Christian Home Educators of Kentucky (CHEK) is a statewide association that provides support and resources to families that have chosen to home educate their children. The organization promotes Christian values, but memberships are open to anyone. Members have access to legal advice, newsletters, support groups, and other helpful resources.
In addition to homeschool associations, homeschoolers can join support groups and co-ops. Homeschool support groups are intended to provide a space for families to network, give advice, and share resources. The groups either meet in person or operate virtually. Whichever method you prefer, you can find a homeschool support group by doing a simple Facebook search. You will surely find a group that fits your family's preferences and values.
Homeschool co-ops are similar to support groups, but they tend to have a more academic focus. Families get together for academic activities and provide group learning opportunities for their students. Many co-ops have a specific focus, such as STEM or the arts. The structure of the co-ops depends on the group, but parents often take turns teaching the group or hire tutors. Homeschool support groups and co-ops also allow students to socialize with peers and make friends who are also homeschooled.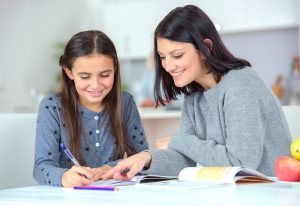 How to Get Started Homeschooling in Kentucky
Decisions about your child's education never come easy. If you are considering homeschool as an option for your family, there are a few things you should consider before getting started. First, do thorough research on the laws and regulations in Kentucky. There is a lot of information out there, so make sure you use the most up-to-date resources.
Getting started with homeschool looks different for each family. However, everyone should officially withdraw their students from their public or private schools. Next, you should select a homeschool method or curriculum program. Power Homeschool offers an online program for students from kindergarten to twelfth grade. We provide numerous tools and resources to help homeschool parents and students to enjoy successful homeschool journeys.
Homeschool Field Trips in Kentucky
Field trips complement the learning process for every student. Homeschoolers, however, have the flexibility to go on more field trips than their peers in traditional schools. Kentucky has many options for field trips and learning opportunities, and here are a few:
In addition to this guide to homeschooling in Kentucky, Power Homeschool has numerous resources to help homeschool any parent provide a rewarding home education experience to their child. Contact us for more information about how our online homeschool curriculum can help your family.
Disclaimer: The information provided on this web page is for general information purposes only. The information provided does not constitute legal advice and may not contain the most up-to-date information.