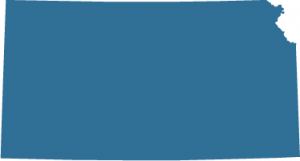 Guide to Homeschooling in Kansas
Choosing to home educate your child is a big decision. If you are thinking about homeschooling in Kansas, there are certain things to consider before making the switch. Power Homeschool's Guide to Homeschooling in Kansas highlights the requirements, necessary record-keeping, support groups, and more!
Homeschool Laws and Requirements in Kansas
Education laws and requirements are mandated by state governments, which means that the guidelines relating to homeschool differ some from state to state. Before beginning the transition to homeschool, parents should research the homeschool laws to make sure they can abide by all requirements. In Kansas, there are certain things parents should consider, including the state registration process and hours of instruction. When a homeschool registers with the State of Kansas, it is considered a non-accredited private school. In addition to legal filings, we always recommend that parents notify their student's current school, whether it is required or not. This will prevent any potential truancy concerns from the school district.
The homeschool guidelines in Kansas are straightforward and make homeschooling more accessible to families across the state. For more information about homeschooling in Kansas, the Home School Legal Defense Associationand Kansas Department of Education are resources the homeschool parents should become familiar with.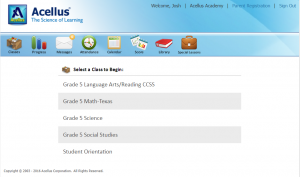 Record Keeping
Kansas does not require homeschoolers to submit any type of report or annual assessment. Instead, it is up to the parent to ensure their student performs on track with peers. We recommend that parents keep detailed records of each student's home education. This includes transcripts, progress reports, attendance, course materials, samples of the student's work, and any other items that the parents find pertinent to the child's education.
Power Homeschool makes the record keeping process simple because all these things are done automatically. Our online program generates all reports, which parents can then download and print. All of these things will be beneficial when the student finishes high school and moves on the college, trade school, or employment.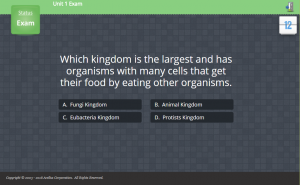 Homeschool Standardized Assessments in Kansas
Homeschoolers in Kansas are not required to participate in standardized testing. However, many homeschool parents use standardized assessments to measure their students' progress and make sure there are no gaps in their education. Students can participate in the Kansas Assessment Program, which is made up of a series of tests for different grade levels.
In addition to the Kansas Assessment Program, homeschoolers can participate in nationally normed tests, such as the SAT or ACT. These tests will also be required if a student wants to attend college after high school.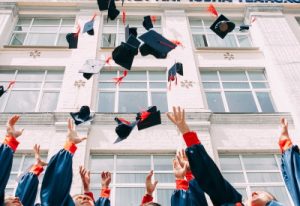 Homeschool Graduation Requirements in Kansas
The state of Kansas does not specifically set graduation requirements for homeschoolers. It does, however, make recommendations for what requirements non-accredited private schools should set. These include a certain number of credits in subjects like English and language arts, history and government, science, mathematics, physical education, fine arts, and electives.
Homeschool parents should also establish graduation requirements based on the students' plans after high school. Many colleges, universities, and trade schools share the admission policies for homeschool students. Researching these early on in a student's high school education will ensure these requirements are being met.
Homeschool Support and Groups in Kansas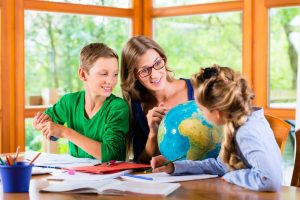 Homeschoolers in Kansas can get support from different sources, which helps the experience feel less lonely and ensure students are on the right course. Homeschool associations, support groups, and cooperations (co-ops) all exist to help parents and students have successful homeschool experiences.
Christian Home Educators Confederation of Kansas (CHECK) is a faith-based organization that is comprised of numerous regional groups, including the Kansas Home Educators and the Midwest Parent Educators. These organizations provide events, resources, legal advice, and support groups.
In addition to homeschool associations, Kansas has many different support groups and co-ops. Homeschool support groups may meet in person regularly or share tips and advice online. They may also meet up for playdates or plan special events for their students. Homeschool co-ops are similar to support groups but are more focused on academics and provide group learning opportunities. Many of these have Facebook pages or websites, so you can find them easily online with a few searches. Some of these groups have a specific focus based on subjects or religious beliefs. The following are just a few examples of the homeschool groups in Kansas: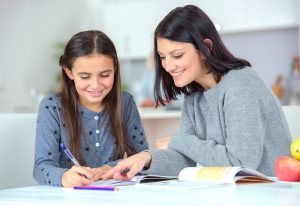 How to Start Homeschooling in Kansas
Starting to homeschool takes time and patience while both students and parents adjust to their new routine. Once you decide to transition to homeschool, you'll need to complete all the legal obligations and officially withdraw your student from their public or private school. Next, you'll need to create a homeschool curriculum or select one of the many programs available.
Power Homeschool's online program is available for students between kindergarten and 12th grade. The courses are made up of engaging videos and interactive coursework, which helps students remain interested in the lessons. Our program also provides a variety of tools and resources that help parents and students make the switch.
Join thousands of parents that homeschool with our self-paced, interactive courses.
Homeschool Field Trips in Kansas
Field trips are a way for students to learn through hands-on experiences. By visiting historical sites, touring museums, or exploring nature, students can see their lessons come to life before their eyes. Homeschoolers in Kansas have many different options when it comes to field trip destinations. The following are just a few examples of the many different field trips available to homeschoolers in the Sunflower State.
Greater Kansas City, Kansas Area
Eastern Kansas
Flint Hills
Central Kansas
Western Kansas
Power Homeschool aims to provide each of our homeschool families with the tools and resources for successful home educations. Please contact us if you have any questions about how to get started with our program today!
Disclaimer: The information provided on this web page is for general information purposes only. The information provided does not constitute legal advice and may not contain the most up-to-date information.