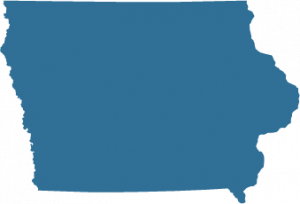 Guide to Homeschooling in Iowa
Choosing to home educate your child is a big decision. If you are thinking about homeschooling in Iowa, there are certain things to consider before making the switch. Power Homeschool's Guide to Homeschooling in Iowa highlights the requirements, necessary record-keeping, support groups, and more!
Homeschool Laws and Requirements in Iowa
Although homeschooling is legal in every state, each state has slightly different laws and requirements. Because of this, it is essential to do your research to ensure you can abide by the necessary homeschool guidelines before making the transition to home education.
Homeschoolers in Iowa have several options to legally homeschool their children, so be sure to choose one that best suits your family. Things to consider includes Iowa's compulsory attendance age, legal paperwork, and hours of necessary instruction. For more information regarding these options, the Home School Defense Legal Association and the Iowa Department of Education both provide detailed instructions.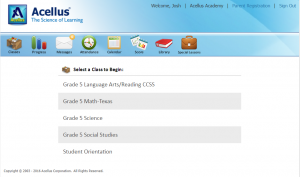 Record Keeping
In Iowa, the amount of required record keeping will depend on the homeschooling option that you choose. However, it is always a good idea to keep thorough reports of everything regarding your child's education, including attendance records, coursework, standardized test scores, and curriculum materials. Thorough records will be helpful if your child ever returns to public or private school. These reports may be necessary if you move states. Keeping these items on file will be beneficial for admissions to colleges, universities, or trade schools after high school, as well.
Power Homeschool's online program makes recording keeping easy. Through the parent portal, you can access course materials, transcripts, samples of coursework, and attendance. All of it can be downloaded and printed through our user-friendly app.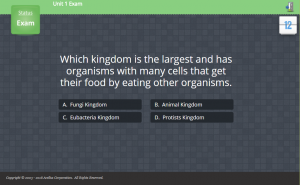 Homeschool Standardized Assessments in Iowa
Iowa homeschoolers are not required to participate in standardized testing; however, depending on the homeschool option, the parent may opt for their student to take an exam. Some methods include the option of participating in standardized testing provided by the public school district. Taking an assessment can measure how well a student performs in comparison to their peers in traditional schools to ensure there are no gaps in their homeschool curriculum.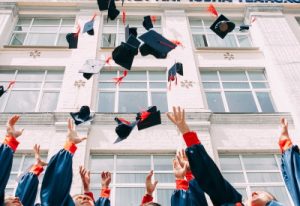 Homeschool Graduation Requirements in Iowa
For homeschoolers in Iowa, high school diplomas are issued by the parent, although it may differ depending on which homeschool option you choose. Because of this, homeschool parents are responsible for establishing the graduation requirements for their high schooler. We encourage parents to set requirements based on what their students plan to do after high school. Therefore, it is beneficial to begin these conversations early, especially if their future college or trade school has specific admission policies for homeschooled students.
Homeschool Support and Groups in Iowa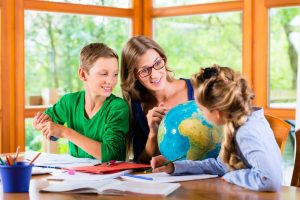 One of the most valuable resources to homeschoolers is the support groups and networks that offer advice, tips, legal guidance, events, and so much more. Iowa homeschoolers can join a statewide homeschool association called Homeschool Iowa: Network of Iowa Christian Home Educators. The association provides various resources to help parents get started as well as an annual conference, special events, and a magazine. While homeschool associations are typically non-profit organizations that provide structured support, homeschool support groups and cooperatives are options to get even more help.
Homeschool support groups come in many different sizes and structures. Some have regular in-person meetings, while some communicate primarily online. These support groups also allow homeschool students of all ages to meet peers and get to know other homeschoolers in their area.
Homeschool co-ops are similar to support groups; however, they function to provide more academic-focused support. Co-ops are volunteer-based and usually require parents to take turns providing instruction to the group. Other co-ops may hire a tutor. These groups are great for students to participate in group learning and practice valuable skills like teamwork and communication. Co-ops can either be general, focus on a particular subject, or build instruction around religious teachings.
Whatever you are looking for, you are sure to find a homeschool support group or co-op in Iowa that aligns with your family's needs and values. The following are just several examples of the many different groups in Iowa: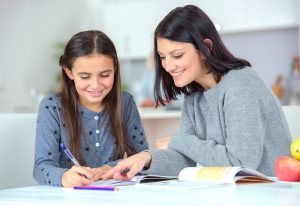 How to Start Homeschooling in Iowa
Making any decisions about your child's education is never something that comes easily. Once you officially decide to transition to homeschool, you'll probably be wondering how to get started. For Iowa families, the first step to transitioning to homeschool is choosing one of the four homeschool methods. Next, you need to select a homeschool curriculum or create one that covers the required subjects of language arts and reading, mathematics, science, and social studies.
Power Homeschool is an online homeschool curriculum for K-12 students and their parents. In addition to the courses, homeschoolers have access to a variety of tools through our program. These resources are carefully designed to help homeschoolers throughout their homeschool journey.
Homeschool Field Trips in Iowa
Field trips are an excellent way to engage in hands-on experiential learning and see lessons come to life. The Hawkeye State has no shortage of museums, zoos, historical sites, and much more to choose from. Some of these field trips destinations even have special offers or programs for homeschoolers. To give homeschoolers in the state ideas for field trip destination, the following are just a few examples of what Iowa has to offer.
Power Homeschool hopes to provide each of our homeschool families with the tools and resources necessary for a successful homeschool experience. Please contact us if you have any questions about how our homeschool program can help you jump-start your homeschool journey.
Disclaimer: The information provided on this web page is for general information purposes only. The information provided does not constitute legal advice and may not contain the most up-to-date information.