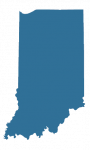 A Guide to Homeschooling in Indiana
Whether you are thinking about home education for the first time or are a seasoned homeschooler moving to the state, there are a lot of things you should know about homeschooling in Indiana. Power Homeschool's Guide to Homeschooling in Indiana provides various resources on how to legally homeschool your child as well as support groups, networks, how to get started, and field trips throughout the state.
Homeschool Laws and Requirements in Indiana
The state of Indiana has one of the first laws that mentions homeschooling. Since it was one of the earliest states to legalized home education, there are many resources that outline the laws and requirements of legally homeschooling in Indiana.
The homeschooling laws in Indiana are straightforward and easy to follow. The Indiana Department of Education and Home School Legal Defense Association are both great resources to find information about homeschooling in the state. Although it is not currently required, we always recommend formally withdrawing your student from their public or private school. Parents can also register your student with the DoE for homeschoolers. Taking these steps will avoid any potential truancy concerns by the school district.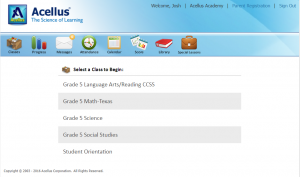 Record Keeping
Indiana law states that parents do not have to submit academic reports; however, school district superintendents can request records at any time. Therefore, parents should keep thorough records of everything about their homeschoolers' education.
Power Homeschool makes record keeping easy with its online parent portal. You can track progress, download report cards, and print coursework examples through the easy-to-use app. High school transcripts for students at the ninth through twelfth-grade levels are also important to keep on file. We recommend keeping standardized test results on file, as well. Keeping records of these things will make it easier for students when they apply for college or jobs after earning their diploma.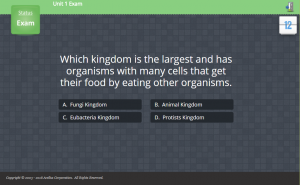 Homeschool Standardized Assessments in Indiana
Although traditionally schooled students in Indiana must take standardized assessments, there is no requirement that says homeschoolers must participate. Some parents, however, use standardized tests to measure their students' progress and measure their performance compared to other students the same age.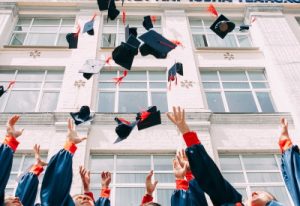 Homeschool Graduation Requirements in Indiana
Indiana state law does not set requirements for graduation requirements for homeschool students. Rather, these are left up to the parents. Diplomas are issued by parents who oversee the homeschool education. Homeschoolers may also take a high school equivalency exam, which may be required for eligibility for college or employment opportunities.
Homeschool Support and Groups in Indiana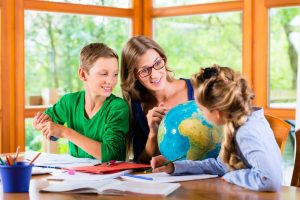 One of the reasons homeschooling continues to gain momentum is the number of supportive networks and helpful resources available to homeschooling families. Homeschool associations, support groups, and cooperatives all exist to help enhance the homeschool experience for both the parents and students. Indiana has two statewide associations that provide numerous benefits for homeschoolers in the state.
Indiana Association of Home Educators (IAHE) provides various services to homeschoolers, such as workshop bundles, a free magazine and podcast, and the annual homeschool convention.
Indiana Foundation for Home Schooling (IFHS) is a Christian faith-based organization that offers resources like college preparation, sports teams, and co-ops. The organization also hosts a graduation ceremony for homeschoolers in Indiana.
In addition to homeschool associations, Indiana is home to a plethora of homeschool support groups and cooperatives or co-ops. Homeschool support groups aim to provide advice and resources to homeschool parents. Many of these groups meet in person, while others operate mostly online. Homeschool families can also meet other homeschoolers in their area through homeschool support groups.
Homeschool cooperatives are more focused on academics than support groups. Co-ops allow homeschoolers to participate in group learning and develop skills like teamwork, sharing, and socialization. Parents or tutors usually teach these volunteer-based groups. Although many co-ops are general and cover various subjects, some are focused on a particular area, such as STEM. Other co-ops build lessons around religious beliefs or family values. With a variety of groups available in Indiana, you are sure to find one that fits your family's needs and values.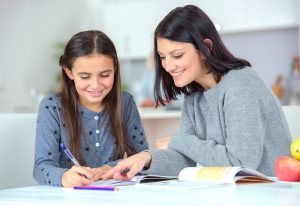 How to Start Homeschooling in Indiana
If you are thinking about transitioning to home education for your student, you are probably wondering how to get started with homeschool. We always recommend that you officially unenroll your students from their current schooling. You can also register your student with the Indiana Department of Education as a homeschool student, although this is not mandated by law.
Next, you will need to create a homeschool curriculum or choose one of the many programs available. Power Homeschool is an online homeschool curriculum for K-12 students. We provide parents with course materials, tools, and materials so that they can provide their students with a well-rounded home education.
Homeschool Field Trips in Indiana
Field trips are a wonderful way to enhance the learning process. Students can see lessons come to life through tours, exhibits, and education opportunities. With numerous museums, zoos, and historical sites, Indiana has no shortage of field trip destinations. Some places even have special programs or admission rates for homeschoolers. The following are just a few examples of the field trips available to homeschoolers in Indiana:
Power Homeschool is pleased to offer homeschoolers tools and resources to help them throughout their home education. For more information about how you can get started with Power Homeschool, contact us today!
Disclaimer: The information provided on this web page is for general information purposes only. The information provided does not constitute legal advice and may not contain the most up-to-date information.