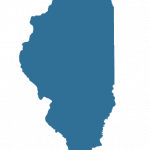 Guide to Homeschooling in Illinois
Homeschooling regulations in Illinois may differ greatly from those in other states. For this reason, parents who wish to homeschool in Illinois must do their due diligence to ensure that they are following all the homeschooling laws in the state. Power Homeschool's Guide to Homeschool in Illinois outlines all of these regulations as well as support groups and field trip ideas to enhance your homeschooling journey.
Illinois Homeschool Laws and Requirements
Before implementing an at-home education for your child, you must make sure that you can abide by all the laws and requirements in your state. Luckily, the homeschool laws in Illinois are simple. We always recommend officially withdrawing your student from their public or private school no matter what your state's laws are. This will avoid any truancy concerns.
The Illinois State Board of Education provides all of the information you will need to make sure you meet the homeschooling requirements. They also offer a list of resources to help you provide a successful homeschool education for your student.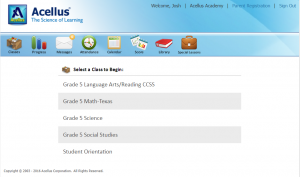 Record Keeping
Although some states do not require thorough record-keeping for homeschool students, we encourage all parents to keep important things on file, such as progress reports, subjects covered, and coursework examples. Keeping comprehensive reports will make it easier if your child transitions back to public school, applies for college, enlists in the military, or applies for a job.
Power Homeschool offers parents an online portal that makes tracking progress and keeping records easy. You can download and print goals, reports, attendance, and coursework through the easy-to-use app. We also encourage parents to keep standardized testing results on file.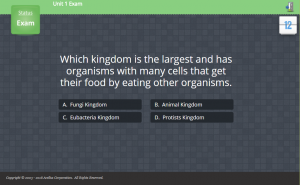 Illinois Standardized Assessments
Homeschool students are not required to participate in standardized testing; however, some parents have their students take these tests to track their performance and progress. There are several statewide standardized tests in Illinois.
The Illinois Assessment of Readiness (IAR) test assesses English Language Arts and math skills, and public school students in third to eighth grade are required to participate.
The Illinois Science Assessment (ISA) evaluates the student's basic understanding of scientific principles. This test is taken by fifth, eighth, and eleventh grade students in public schools.
Dynamic Learning Maps (DLM) are available to students with significant cognitive disabilities to test their math, science, and language arts skills.
In addition to these Illinois standardized tests, students can also participate in national assessments, such as the PSAT or TASC.
Homeschooling Groups and Support in Illinois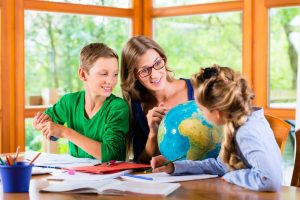 One of the reasons homeschooling has been on an upward trend in recent years is because of the amount of support available to homeschool parents and students. Almost every state has at least one homeschool association and many homeschool support and co-op groups.
Homeschool associations provide legal advice and resources to both members and non-members. In Illinois, there are two statewide homeschool associations. Illinois H.O.U.S.E. is a secular organization that is focused on providing homeschool families with support networks. The organization also provides legal advice and other tips related to homeschooling in Illinois.
The Illinois Christian Home Educators (ICHE) is an organization founded on Christian values to provide homeschooling families with a variety of resources to help them be successful. The ICHE offers a beginner's packet, faith-based support groups, special events, and an annual homeschool convention.
In addition to joining a homeschool association, families can join homeschool support and co-ops groups for additional networks of people who can provide advice, resources, and assistance. You can find many of these groups with a simple Facebook query. Homeschool support groups can offer advice and a way to meet other homeschool families in your area. Co-ops, on the other hand, are more academic-focused and provide homeschoolers with the opportunity to learn in group settings. Both group types give homeschoolers the chance to meet peers and make friends.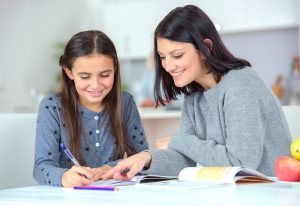 How to Get Started Homeschooling in Illinois
If you are considering homeschooling your child, there are a few things you'll need to consider before you get started. First, make sure you can follow the homeschool requirements in Illinois. Although the state is fairly lenient, laws can always change, so make sure you have the most up-to-date information before making your decision.
After you decide to start homeschooling, you should notify your child's current school and select a homeschool curriculum. Power Homeschool offers an online curriculum for K-12 students with various tools and resources to help homeschool parents provide their students with successful at-home educations.
Homeschool Field Trips in Illinois
Field trips can be a wonderful way to enhance any homeschool curriculum. With plenty of museums, nature centers, and historic sites, homeschoolers have plenty of options when it comes to choosing fields trips. The following are just a few examples of the many field trip destinations in Illinois.
Northern Illinois Field Trips
Chicago History Museum in Chicago: Learn about the history and culture of one of the country's largest cities with various exhibits, educational programs, and special events.
Museum of Science and Industry in Chicago: Enhance any science curriculum by touring exhibits, learning labs, and other guided exploration.
Thorn Creek Woods Nature Preserve in Joliet: Discover the flora and fauna that are native to the region. Students can learn about conservation through various educational resources and programs.
Central Illinois Field Trips
Southern Illinois Field Trips
Ballard Nature Center in Altamont: At a place for outdoor fun and education, there are plenty of exhibits, educational programs, and special events for students of all ages at the Ballard Nature Center.
Fort Massac State Park in Metropolis: This state park allows visitors to explore the outdoors, attend special events, and learn about American and Illinois history.
The Science Center in Carbondale: Children gain hands-on experiences through various interactive exhibits, field trips, camps, and so much more. The center also hosts homeschool programs once a month.
Power Homeschool is not only an online K-12 curriculum but also offers numerous resources to help homeschool any parent provide rewarding a home education to their student. Contact us for more information about how our curriculum can help your family.
Disclaimer: The information provided on this web page is for general information purposes only. The information provided does not constitute legal advice and may not contain the most up-to-date information.