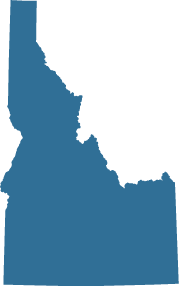 Guide to Homeschooling in Idaho
Choosing to home educate your child is a big decision. If you are thinking about homeschooling in Idaho, there are certain things to consider before making the switch. Power Homeschool's Guide to Homeschooling in Idaho highlights the requirements, necessary record-keeping, support groups, and more!
Homeschool Laws and Requirements in Idaho
Homeschool is legal everywhere in the United States, but each state has its own laws and requirements. Luckily, homeschoolers in Idaho don't have much to worry about in terms of meeting specific guidelines. The only thing parents must provide is instruction in subjects that are traditionally taught in public schools, such as mathematics, science, language arts and reading, and social studies.
The compulsory age that students must attend schooling or receive a home education is between seven and 16 years old. If your student was previously enrolled in public school, you would need to officially withdraw them from their current school. For more detailed information about legally homeschooling in Idaho, visit the Idaho State Department of Education and the Home School Legal Defense Association.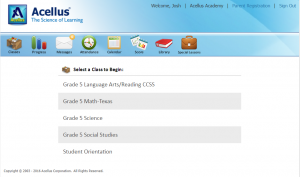 Record Keeping
Idaho homeschool laws do not require parents to keep records of their students' homeschool education. However, it is always a good idea to keep important things on file, especially if the student plans to pursue college, technical school, or trade school after high school. Records to include are homeschool transcripts, standardized test scores, extracurriculars, coursework samples, and materials.
Power Homeschool makes record keeping easy with the parent portal. Parents can access attendance records, transcripts, grades, and course materials all through an app.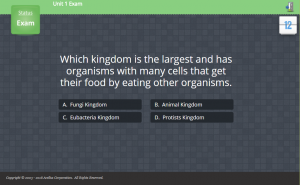 Homeschool Standardized Assessments in Idaho
Homeschoolers in Idaho cannot participate in state testing, but many parents choose to have their students take national standardized tests to measure their progress. Certain tests like the ACT or SAT will be required to apply to colleges or universities after high school.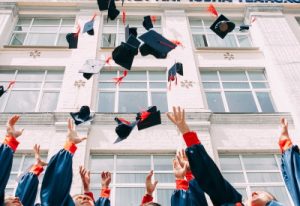 Homeschool Graduation Requirements in Idaho
The parent of a homeschool student is responsible for setting the graduation requirements and issuing a high school diploma to their student. Each student must be at least 16 years old before legally being allowed to graduate from their homeschool.
We recommend that parents set graduation requirements based on the student's plan after high school. Beginning this discussion early on in the student's education will ensure that they are meeting the requirements throughout high school. Different colleges and universities will have different admissions requirements for homeschool students, so research these beforehand.
Homeschool Support and Groups in Idaho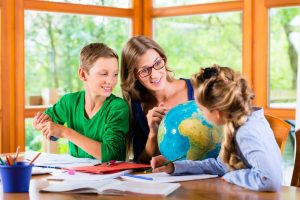 At times throughout your student's home education, you will likely have questions, need advice, or simply just want someone to talk to about the process. Luckily, homeschoolers in Idaho have access to plenty of different types of groups and organizations, including homeschool associations, support groups, and cooperatives.
Homeschool associations are organizations that typically give legal advice, provide information and resources, and often sponsor homeschool events and conventions. In 2018, Idaho's two homeschool associations, the Idaho Coalition of Home Educators (ICHE) and Christian Homeschoolers of Idaho State (CHOIS), combined to create Homeschool Idaho. In addition to various resources and events, the association hosts a homeschool graduation ceremony each May.
In addition to homeschool associations, Idaho home educators can join support groups and co-ops to enhance the homeschool experience. There are many different types of homeschool support groups, such as online forums or those that regularly meet in person. These groups are usually organized by the parents and allow them to share advice and homeschool experiences.
Like support groups, homeschool co-ops help enhance the homeschool process; however, they are more academic-focused. These volunteer-based groups provide homeschoolers with opportunities to learn in group settings and practice valuable skills, such as teamwork and communication. Some co-ops focus instruction on subjects or religious teachings, while others are general.
Whatever types of support group or co-op you are looking for, you are sure to find one that fits your family's needs. Most of these groups have Facebook pages or websites, so you'll be able to find what you are looking for with a simple search query. The following are just a few examples of the many different support groups and co-ops operating in Idaho: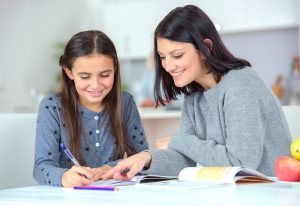 How to Start Homeschooling in Idaho
Starting to homeschool for the first time can be nerveracking, but Power Homeschool's guide to getting started with homeschooling can help any parent begin their homeschool journey. Once you determine you will be able to abide by the homeschool requirements in Idaho, you'll need to submit the necessary paperwork.
Next, it will be important to create or select a homeschool curriculum that fulfills the subject requirements. Power Homeschool's online homeschool curriculum offers courses for K-12 students and provides numerous tools that help parents and students transition to homeschool.
Join thousands of parents that homeschool with our self-paced, interactive courses.
Homeschool Field Trips in Idaho
Field trips are a great way to enhance any lesson and allow students to see concepts come to life before their eyes. Homeschooling allows families to implement a more flexible schedule that allows for more experiential learning through field trips. Idaho is home to many different field trip destinations, such as national and state parks, museums, historical sites, and more. The following are just a few examples to give Idaho homeschoolers field trip ideas in their state.
Power Homeschool is not only an online curriculum, but it also provides various resources for students to get started with our program. If you have any questions about how Power Homeschool can help you get started homeschooling, contact us today!
Disclaimer: The information provided on this web page is for general information purposes only. The information provided does not constitute legal advice and may not contain the most up-to-date information.