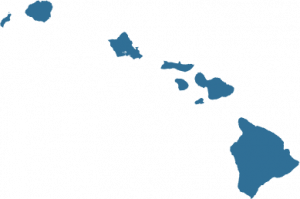 Guide to Homeschooling in Hawaii
Choosing to home educate your child is a big decision. If you are thinking about homeschooling in Hawaii, there are certain things to consider before making the switch. Power Homeschool's Guide to Homeschooling in Hawaii highlights the requirements, necessary record-keeping, support groups, and more!
Homeschool Laws and Requirements in Hawaii
Before transitioning to homeschool, you must make sure you can abide by Hawaii's homeschool laws. Luckily, Hawaii's requirements are fairly straightforward and easy to follow. These requirements involve submitting a letter of intent to homeschool to your local public school principal, keeping records, submitting progress reports, and participating in standardized testing. Homeschoolers must also use a curriculum that meets certain criteria, including educational objectives and students' interests.
If you are thinking about homeschooling your student, researching the laws and requirements will ensure that you meet all the guidelines. The Home School Legal Defense Association and Hawaii Department of Education are both great resources for more detailed information about legally homeschooling your student in Hawaii.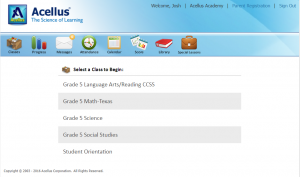 Record Keeping
A successful homeschool education involves detailed record keeping, whether or not the state requires it. Although home educators in Hawaii are not required by law to submit their curriculum to the state, they must still keep a record of the curriculum used as well as dates of instruction, hours per week, subjects taught, and methods and materials used.
Power Homeschool's online parent portal makes it easy to keep thorough records of all things home education. From attendance to practice problems and grades, everything can be monitored and downloaded from the easy-to-use app.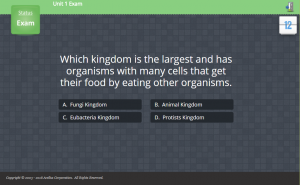 Homeschool Standardized Assessments in Hawaii
In addition to annual reports, Hawaii requires homeschoolers to participate in the Statewide Testing Program in grades three, five, eight, and ten. A parent can also arrange private testing of an equivalent standardized test at their expense. Although homeschoolers are only required to take standardized assessments in certain grades, a parent can use an annual, nationally normed test to demonstrate their student's grade level achievement for the year.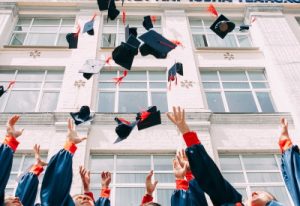 Homeschool Graduation Requirements in Hawaii
Homeschoolers are not eligible to earn a high school diploma issued by public school districts. They can, however, earn a high school equivalency credential or a Hawaii Adult Community School Diploma. To do this, homeschoolers must pass the General Educational Development (GED) or HiSEt tests.
Homeschool Support and Groups in Hawaii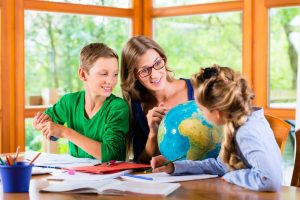 When starting to homeschool for the first time, many parents often feel alone and question whether they can successfully homeschool their students. Luckily, homeschoolers have access to various support systems and networks of home educators. These groups not only help jump-start their homeschooling experience but also provide resources throughout each student's homeschool journey. Homeschool associations are organizations that often provide legal advice, up-to-date homeschooling information, and other methods of guidance. Hawaii is fortunate enough to have two homeschool associations, the Hawaii Homeschool Association (HHA) and the Christian Homeschoolers of Hawaii (CHOH).
In addition to associations, homeschoolers in Hawaii can join homeschool support groups and co-ops. Homeschool support groups come in many different forms, such as online forums and regular, in-person meetings. Some groups are faith-based, while others welcome individuals from all walks of life. Often, these groups will meet up for events, exchange advice and useful tips, and allow homeschool students to socialize.
In addition to support groups, co-ops offer an array of benefits. Homeschool co-ops are academic-focused groups that allow homeschoolers to engage in group learning. Often, parents will take turns providing instruction or choose to hire tutors to teach the group. Some co-ops focus on certain subjects, such as STEM, or build instruction around religious beliefs. With the array of options for homeschool support groups and co-ops, you are sure to find something that fits your family's needs. Many of these groups have Facebook groups, making it easy to find local homeschool groups with a simple search query. The following are a few examples of the homeschool support groups and co-ops in Hawaii: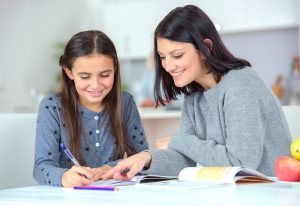 How to Start Homeschooling in Hawaii
If you are considering homeschooling in Hawaii for the first time, you'll need to start by researching as much as possible to ensure it will be a good fit. To get started homeschooling, you will need to be patient and remember that it will take some time for your student to feel comfortable with this method of learning.
After you submit the necessary paperwork, you will need to create or select a homeschool curriculum that aligns with Hawaii's requirements. Power Homeschool's online homeschool curriculum offers a long list of courses for K-12 students. Our online courses are made up of engaging videos and interactive course materials. Parents and students also have access to numerous resources throughout the student's home education.
Join thousands of parents that homeschool with our self-paced, interactive courses.
Homeschool Field Trips in Hawaii
Because of the flexibility homeschool provides, homeschoolers can go on more field trips than the traditional classroom setting allows for. Field trips are a wonderful way to enhance lessons, and Hawaii is home to many different destinations. The following are just a few examples to give homeschoolers in Hawaii an idea about the field trip options in their state.
The Big Island of Hawaii
Oahu
Maui
Kauai
Molokai
Lanai
Power Homeschool hopes this guide to homeschooling in Hawaii helps you kickstart your homeschool experience. Please contact us if you have any questions about how Power Homeschool can help you and your student throughout your home education journey.
Disclaimer: The information provided on this web page is for general information purposes only. The information provided does not constitute legal advice and may not contain the most up-to-date information.