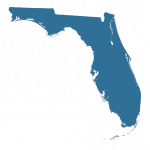 Guide to Homeschooling in Florida
Deciding on a homeschool education for your children is a big step. Power Homeschool wants to help Florida residents start their homeschool journey by providing a guide to homeschooling that includes laws, requirements, and support networks.
Florida Homeschool Laws and Requirements
Homeschooling has been legal across the United States since 1993. Today, homeschooling is regulated by state laws, and Florida homeschooling laws are fairly laid back compared to other states.
If you are a parent considering homeschooling your child in Florida, we recommend that you do extensive research beforehand. The Home School Legal Defense Association is a wonderful resources for families wanting to learn more about homeschooling in their state. The Florida Department of Education also provides Florida's homeschooling laws, requirements, and homeschool statistics.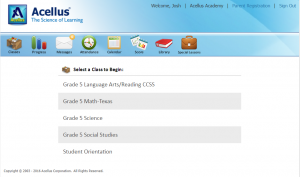 Record Keeping
In Florida, homeschool parents should keep a school portfolio on file for each student. These portfolios should include records and materials, such as a log of educational activities and samples of quizzes, essays, or projects. We recommend that a parent keeps these records on file throughout the students education. Power Homeschool's online portal makes record keeping easy because parents can print all necessary documents.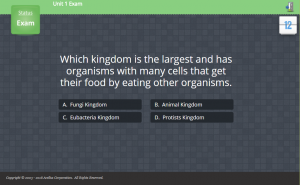 Florida Standardized Assessments
Many homeschool parents will have their students participate in standardized testing to track progress and make sure they are advancing academically. The Florida Comprehensive Assessment Test is a criterion-referenced test, meaning that test concepts are based on grade-specific content standards for Florida. Although taking a standardized test is only one option for a homeschooler's annual evaluation, this method is available for students between third grade and high school.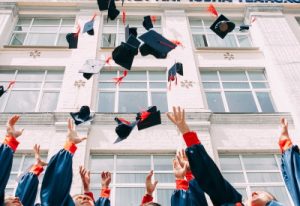 Florida Homeschool Graduation Requirements
Florida laws don't specify graduation requirements for homeschooled students. We recommend setting guidelines that will set the student up for success after graduation, whether they start working or attend college. If your student has a particular university or college that they want to attend, it is a good idea to look at their requirements for homeschool students to ensure you cover all the necessary material.
For Florida homeschool graduates, diplomas are administered by the parent of the homeschool. Although the FPEA provides diplomas at the statewide graduation, it is still signed by the parent.
Homeschooling Groups and Support in Florida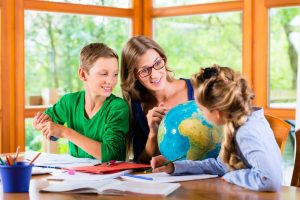 Parents and families have access to more support and resources for homeschooling than ever before. Homeschooling support can come from groups, associations, and co-ops. Florida has no shortage of resources available to homeschool families.
Like most states, Florida has a state-wide homeschool association called the Florida Parent Educators Association. This association provides support and resources to thousands of Florida families. FPEA members have access to information on local homeschool groups, the annual convention, discounted events and educational merchandise, graduation ceremony, college and career fair, and email updates.
In addition to the FPEA, homeschool families can join homeschool groups and co-ops. Many homeschool groups can be found on Facebook; however, most groups are private, so you'll need to request to join. Homeschool groups are a great way to meet other families and get advice from parent educators. Likewise, co-ops provide support, but these are more academic-focused and allow students to learn alongside peers. Both groups and co-ops are categorized by city or region as well as their focus. For example, some groups are faith-based, while others focus on a particular subject like STEM. Homeschool associations, groups, and co-ops are wonderful resources for parents and students alike.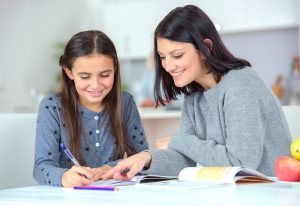 How to Get Started Homeschooling in Florida
If you are thinking about homeschooling your child, you are probably wondering where to begin. Once you decide that you want to start homeschooling, parents should submit a notice of intent to homeschool to the public school system's superintendent.
After notifying your local agency, you should select a homeschool curriculum. Power Homeschool's online curriculum is available for K-12 students with courses in the core subjects of mathematics, language arts and reading, science, and social studies as well as electives, foreign languages, and health.
Join thousands of parents that homeschool with our self-paced, interactive courses.
Florida Field Trips
One of the benefits of homeschooling is the flexibility to go on more field trips. Touring museums, exploring wildlife, and visiting monuments is a wonderful way to enhance any student's education. The following are just several examples of the MANY field trip sites that Florida has to offer.
Florida Panhandle
North Florida
Central Florida
South Florida
Florida Keys
Our team at Power Homeschool hopes this provides you with the resources you need to begin homeschooling your children in Florida. Contact us if you have any questions about Power Homeschool's online curriculum!
Disclaimer: The information provided on this web page is for general information purposes only. The information provided does not constitute legal advice and may not contain the most up-to-date information.