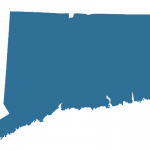 Guide to Homeschooling in Connecticut
Homeschooling has been legal in all 50 states since 1993, and since then, an increasing number of families have turned to homeschool for their children's education. Each state has its own homeschool laws and guidelines as well as support groups and other resources that help parents and students throughout their homeschool journey. Power Homeschool's guide to homeschool will help any family in Connecticut jump-start their homeschool journey.
Homeschool Laws and Requirements in Connecticut
Homeschoolers in Connecticut have several options to legally homeschool their students. First, home educators must cover various required subjects: reading, writing, spelling, grammar, science, arithmetic, U.S. history, citizenship, and geography. Although covering the required subjects are the only state-mandated requirements, Connecticut suggests several additional measures for parents, such as submitting a notice of intent to homeschool, sending a withdrawal notice to the school district's superintendent, and attending an annual portfolio review.
For more information about homeschooling in Connecticut, the Home School Legal Defense Association and CT.gov are both resources that outline the guidelines and options for home instruction.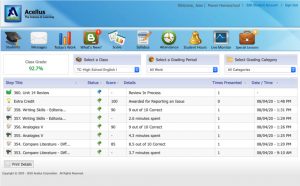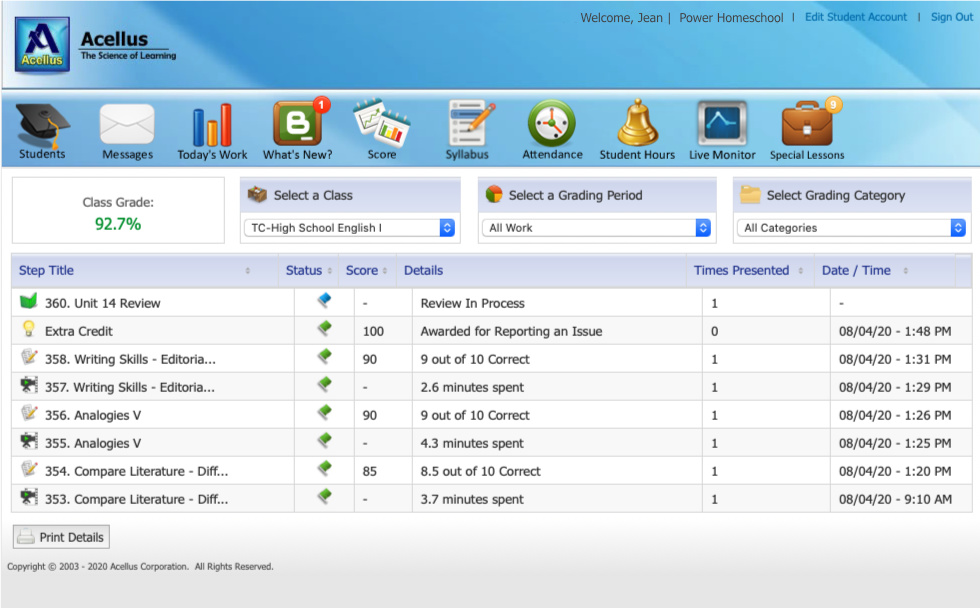 Record Keeping
Homeschoolers in Connecticut are not required to keep records of their children's education. However, it is a good idea to keep files of all pertinent information regarding each child's education, especially if a parent elects to attend an annual portfolio review.
Power Homeschool makes it easy to keep thorough records of each student's homeschool education, including attendance, samples of coursework, and progress reports. You can access all of this information via the Acellus app. We also suggest maintaining immunization records and standardized assessment results. All of these documents make it easier for students when they finish high school and move on to college, trade school, or employment.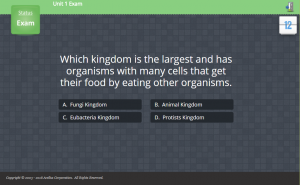 Homeschool Standardized Assessments in Connecticut
Although Connecticut does not require homeschool students to participate in standardized assessments. Some parents, however, choose to have their students take standardized tests to measure their progress, find potential gaps in their knowledge, and compare their performance to traditionally school peers.
The Connecticut Summative Assessment System includes various tests, including Connecticut Smarter Balanced Assessment and Next Generation Science Standards (NGSS). If homeschoolers plan on attending college, they will be required to take the SAT or ACT, depending on the college or university they want to go to.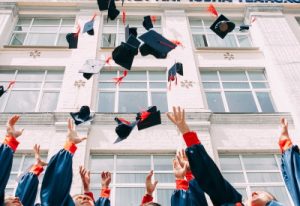 Homeschool Graduation Requirements in Connecticut
In Connecticut, parents establish the graduation requirements for their homeschool students and issue their diploma. We recommend setting these requirements based on your plans after graduation. If your student wants to attend college or trade school, you should research their homeschool eligibility requirements for homeschoolers. This will ensure they are meeting requirements throughout their high school education. Students can also take the GED test, but a homeschool-issued diploma is legally equivalent to that of one issued by the school district.
Homeschool Support and Groups in Connecticut
Even before homeschooling was legalized, networks of parents began to form to lobby for the right to homeschool and provide support to other homeschoolers in the region. Homeschooling associations, support groups, and cooperatives (co-ops) all exist to enhance the homeschool process for both parents and students. Connecticut has two statewide homeschool associations that offer a variety of benefits and resources to home educators.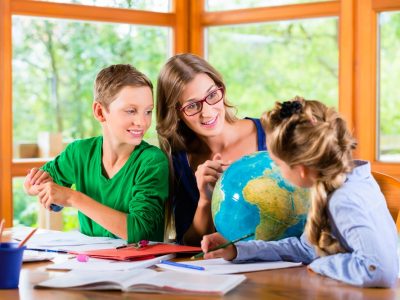 Connecticut Homeschool Network (CHN) is a homeschool organization that aims to help home educators in Connecticut. CHN memberships are free for any homeschoolers and include numerous perks, including discounts, teaching resources, and special events.
The Education Association of Christian Homeschoolers of Connecticut (TEACH) provides information and resources to homeschooling families center around Christian beliefs. Membership benefits to TEACH involve an ID card, discounted admission to sponsored events, local support groups, and a platform for home educators to buy and sell homeschooling materials and supplies.
In addition to two homeschool associations, Connecticut homeschoolers also have access to many different support groups and co-ops. Homeschool support groups may either meet regularly in person or communicate mainly on a platform like Facebook. Homeschool co-ops are similar to support groups but they have a more academic focus. These co-ops allow homeschoolers to participate in group learning from alternating parents or tutors. Many homeschool groups and co-ops have Facebook page, so you can find these groups with a simple search of what you are looking for along with your region.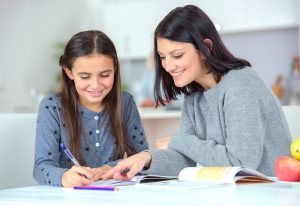 How to Start Homeschooling in Connecticut
Making decisions about your child's education never comes easy. Luckily, there are many different resources and tools out there to help you start transitioning to homeschool. We encourage you to formally withdraw your student from their current school as well as file a notice of intent to homeschool.
Once you have the necessary paperwork filed, you'll need to create a homeschool curriculum or choose one of the many programs available for purchase. Power Homeschool is an online curriculum for K-12 students with virtual courses in math, science, social studies, and language arts and reading as well as electives and foreign languages. In addition to online courses, Power Homeschool provides a variety of tools and resources that help both parents and students.
Join thousands of parents that homeschool with our self-paced, interactive courses.
Homeschool Field Trips in Connecticut
One of the many benefits of homeschooling is the flexibility and freedom to set your own schedule. Since homeschoolers are not confined to a traditional school schedule, they have more time to go on field trips and partake in educational opportunities that enhance what they learn in their lessons. Since Connecticut is on the East Coast and one of the 13 original U.S. colonies, the state is near many national monuments, museums, and historical sites. The following are just a few examples of field trips in Connecticut:
At Power Homeschool, we offer resources and tools that help both students and parents throughout their homeschooling journey. Contact us if you have any questions about our online homeschool curriculum or how to get started with Power Homeschool today!
Disclaimer: The information provided on this web page is for general information purposes only. The information provided does not constitute legal advice and may not contain the most up-to-date information.