While special lessons are not required for students to complete in Power Homeschool, they are highly suggested to help enrich their learning experience. Special lessons can be accessed for students to complete through the student interface and viewed by parents in the parent interface. 
Helpful Hints: 
Student Interface – Special lessons will appear for your student when the child has reached that step in the curriculum. The special lessons are shown under the briefcase icon. Students can check them frequently to see if there are any special lessons that appear for the course.
Parent Interface – Special lessons can also be viewed in the parent account. Parents have the ability to print the student worksheet or view a teacher worksheet that has answers, grading tips, and additional information. This allows students to complete the special lesson by hand, rather than typing it on the student side. If your student submits any work for their special lesson, the icon will now be green instead of red next to the lesson in the parent account. Clicking on that lesson now brings up a 3rd option to view your students work they have submitted. At this time parents do not have the ability to add a grade in the parent interface. Parents will have to keep track of their students grade manually for special lessons.
Special Lessons – Student Interface
Log in to student account and select the brifcase icon. The yellow circle shows students how many total special lessons they have not completed yet for all of their courses.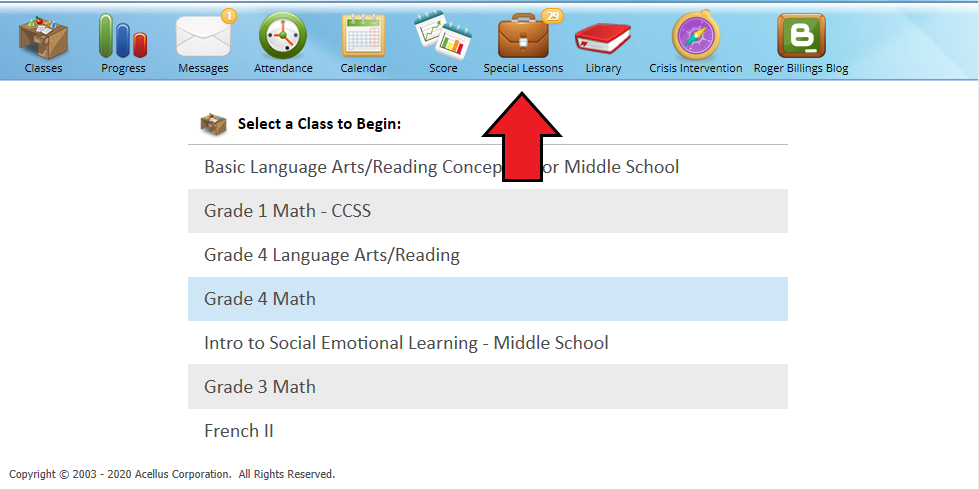 Choose a course. The blue circle will show how many special lessons your student has not completed yet in a specific course.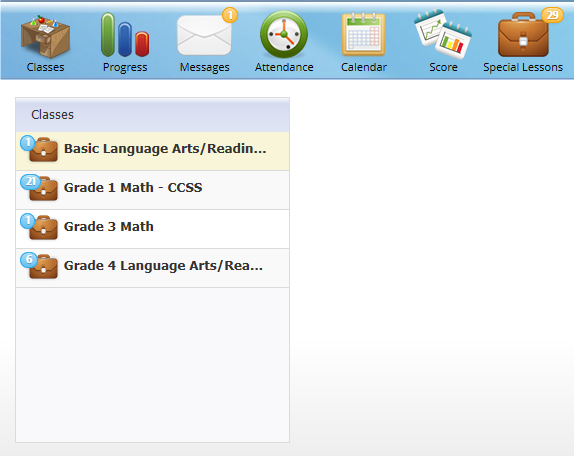 Once a course is selected, special lessons will appear in order on the left hand side of the screen. A blue flag will appear next to the special lessons that have not been completed by the student. When a student selects a special lesson it will appear on the right hand side of the screen.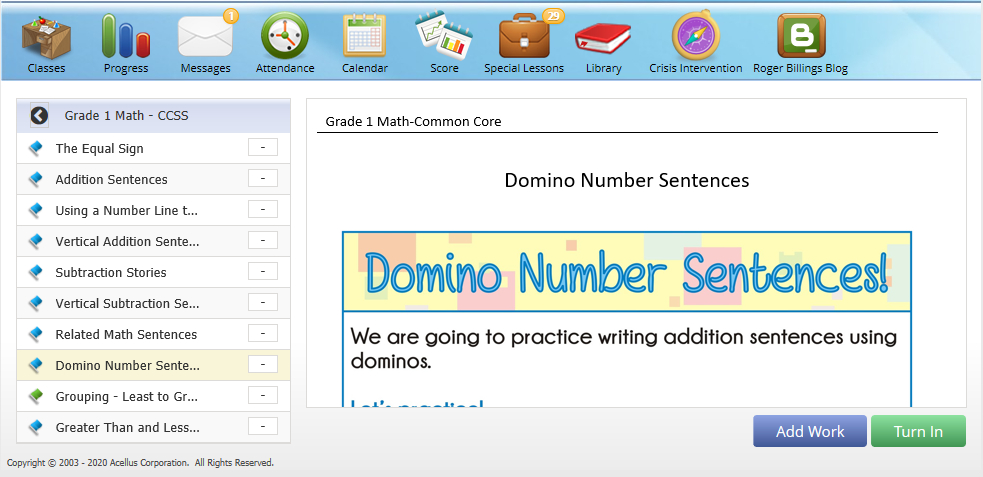 Special lessons may require students to do different activities to reinforce concepts they've studied during their coursework. Because of this students have a couple options to turn in their work. To add work select the "Add Work" button.
A pop up widnow will appear that shows the option to upload a picture of their work or create a text file in the student interface.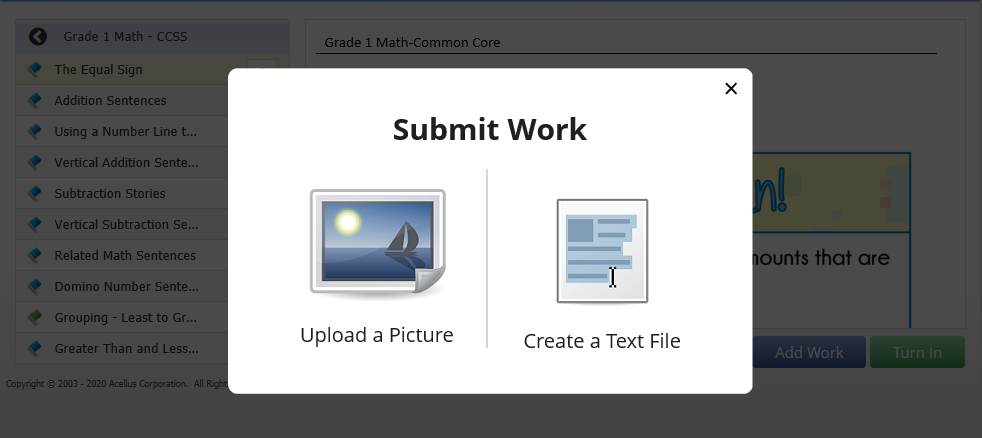 Sumbit Work Options Explained:
Upload Picture – This will bring up the option to look through files on a students device to upload pictures to the student interface.
Create a Text File – This will bring up a box where students can type their response to a special lesson.

When work has been uploaded students are given the ability to view their work before they turn it in.
Remove Button – Top left corner – Removes the upload, so a new file may be uploaded
Turn In Button – Top right corner – Submits work for special lesson

Students will receive a message asking if they'd like to turn in your work when they click on the "Turn In" button.
IMPORTANT: Once the work is uploaded, students will no longer be able to add or edit work on the special lesson.

Once students have turned in their work a green flag will appear next to the special lesson that was completed.  Also, instead of a "Turn In" button students will be given a "View Work" button where they can see the work they've submitted for the special lesson.